When it comes to furnishing an Oscar worthy bathroom, look no further than Devon&Devon.
In addition to Villa Tre Ville, Franco Zeffirelli's exclusive retreat in Positan, another project now connects Devon&Devon to the world of cinema: many suites at Palazzo Margherita, the historic nineteenth-century residence of Lucania Jonica, now owned by the director Francis Ford Coppola, are in fact furnished by the Tuscan brand.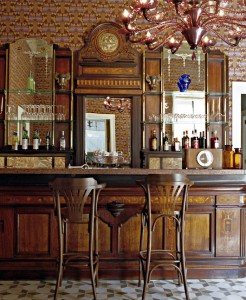 Located in the heart of the small town Bernalda, the building is fifth in a group of luxury hotels known as the "Coppola Resorts," which are situated in some of the world's most exotic and unique locations. This hotel was created as a tribute to the director's Italian roots, since it was from here that the Coppola family emigrated to America at the beginning of the twentieth century. Immersed in the peace and quiet of a luxurious urban garden, which has been landmarked by governmental restrictions since 1960, Palazzo Margherita occupies a total area of around 2,500m2 and represents an eclectic example of late nineteenth-century architecture.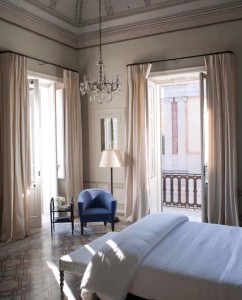 The interior decoration project was completed by the eminent Parisian designer Jacques Grange, who has succeeded in transforming this ancient residence into a grand hotel. Filled with all the charm of the Belle Époque, Grange creates a perfect harmony between the typically Mediterranean, almost bucolic setting and elegantly "decadent" interiors.
Inside, the hotel is characterized by a mélange of styles and inspirations. Combining valuable historic artefacts with decorative displays and frescos, the interiors evoke all the splendour of late nineteenth-century eclecticism— incorporating Moorish, Neoclassical, Baroque and Liberty styles.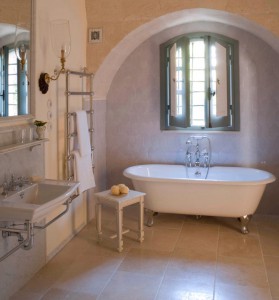 Particular attention has been paid to the magnificent bathrooms, where guests can unwind in a private realm of authentic Mediterranean comfort.
Characterized by their quality of subtle sophistication, Devon&Devon's Draycott bathtubs are perfectly suited to the richly decorated rooms. The Sophia suite, named after the director's daughter, features coloured majolica flooring and high frescoed ceilings. The inclusion of the New Etoile sanitary ware collections in fine white porcelain, adds a further touch of luxury to the furnishings in these rooms, while the consoles of the same name in chrome finish, add a note of refined elegance.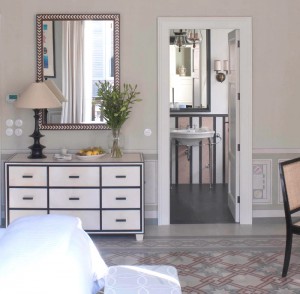 When it comes to luxurious lodging, where's your favorite vacation destination? Let us know @Styleture