There are few companies that have the ability to encompass historical design paradigms throughout their product collections. One brand that we have kept our eye on is Ronbow, a Northern California based luxury bathroom furnishings manufacturer. Ronbow has moved beyond established design niches, not only with their newly released Signature Series, but in classic product lines as well. Best known for their diverse bathroom furniture, Ronbow manufactures multiple lines and styles of sinks, full bathroom vanities and cabinets in addition to a variety of accessories and mirrors.

Their sink collections range from minimalist modern to classical rustic. The above counter pieces offer vessel bowl options along with a more geometric aesthetic; in contrast to their self rimming, under counter, and sink top options which adhere to a more classic design lineage.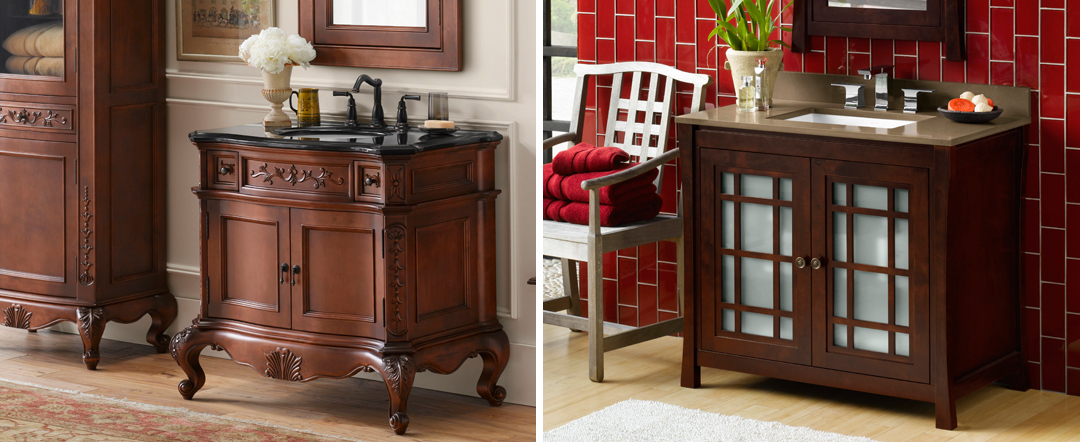 Left: Bordeaux from the Vintage Collection. Right: Shoji from the Pacific Rim Collection.
Ronbow has accomplished a rare feat in being able to connect timeless design with modern relevance in their vanity pieces. Traveling back in time, their Vintage collection resonates with a beautiful 19th century Derbyshire town home, as if it was pulled from Mr. Darcy's own Pemberley Estate. The design reach of Ronbow's vanities extend into the Eastern influenced Pacific Rim collection, while modernity expresses itself in their Contempo and Green collections, with the latter utilizing eco-friendly and water resistant straw board material.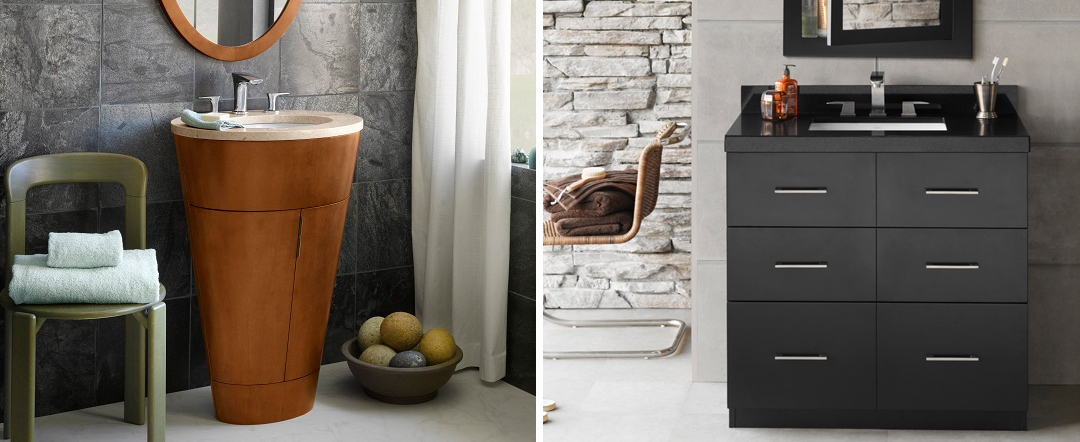 Left: Leonie from the Contempo Collection. Right: Lassen from the Green Collection.
One thing that we specifically noticed with Ronbow was that they never compromise excellent quality for attractive design. Check out this video that shows a closer look into their manufacturing facilities. You'll get a glimpse of the detail that Zanf Xian Feng, Master Carver, puts into the woodwork of a traditional vanity. Also, a majority of their pieces are made using dovetail construction, which is congruent with the most prestigious wood makers in the world.
Rumor has it that Ronbow is teaming up with some of the world's best designers for their next product series! Keep an eye out for another Ronbow spotlight!