As the countdown to the 85th Academy Awards begins, we can't help but get swept up in the Oscar buzz. From the glitz and glamour to the fame and fortune, the allure of Hollywood's most star-powered spectacle is utterly irresistible. But just because you're watching from home doesn't mean your decor can't have the same star power. Here are some of our favorite Hollywood-inspired designs worthy of the red carpet treatment.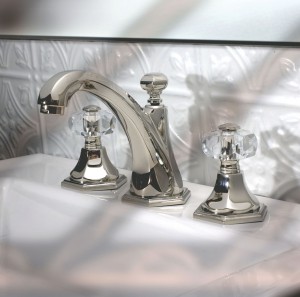 Beverly by Watermark Designs
"You like me! You really like me!" A stunning sophisticate, Watermark's Beverly faucet exudes Old Hollywood glamour from the most envied 90210 zip code. An alluring flared base and seductive spout evoke tinsel town timelessness, while handles in round, multi-faceted or solid crystal make this tap ready for its close up.

Paparazzi by Corbett Lighting
"No pictures, please!" As a celebrity skyrockets to super stardom, fans demand the latest gossip. And the flashbulbs come alive for Paparazzi by Corbett Lighting. A geometric and jeweled delight, this one-light wall sconce is made from hand-crafted iron and features topaz and clear crystal stones. With such dramatic and daring design, we're shocked it hasn't ended up on TMZ!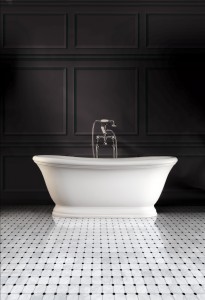 Elite Flooring by Devon & Devon
"We're rolling out the red carpet." While walking the red carpet is a must for star-studded ceremonies, there's no reason your ground floor should be any less glamorous once the rug's all rolled up. Elite by Devon & Devon is natural premium marble flooring worthy of celebrity status. Featuring mesh-mounted, mosaic-like floorings and wall coverings, the Elite collection comes in various combinations, each one true to its name. With a floor so luxurious, each step becomes a walk of fame.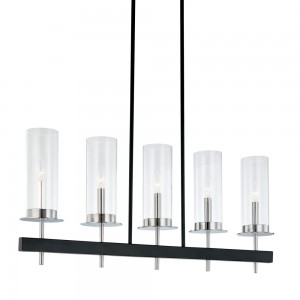 Tuxedo by Sonneman Lighting
"Who are you wearing?" As the designer gown's understated companion, the tuxedo rarely gets the attention it deserves. But while today's most fashionable frock is on next season's sale rack, the tuxedo remains classic, elegant and always in style. Tuxedo by Sonnemon Lighting is no exception, defining modern elegance with classic simplicity. Dramatic and unadorned, with dapper finishes in polished chrome and black, Tuxedo's strong silhouette is softened by the comfort of candlelight. Available as a single or double sconce, a light bar and round pendant, this is one design that will always remain a classic.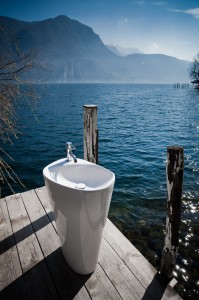 Palomba Collection by LAUFEN
"I'd like to thank the Academy." While it's an honor just to be nominated, winning the whole shebang is pretty great too! The Swiss company LAUFEN has recently racked up all sorts of awards for their Palomba collection— their "Menhir" Floor-Standing Vessel won a 2012 GOOD DESIGN Award and their Solid Surface Bathtub snagged a 2012 Interior Design Best of Year Award. And we can see why. This minimalist collection by Roberto Palomba is celebrity design at its strongest and well-deserving of an acceptance speech.
Got a red carpet runner up? Tell us @styleture on twitter!