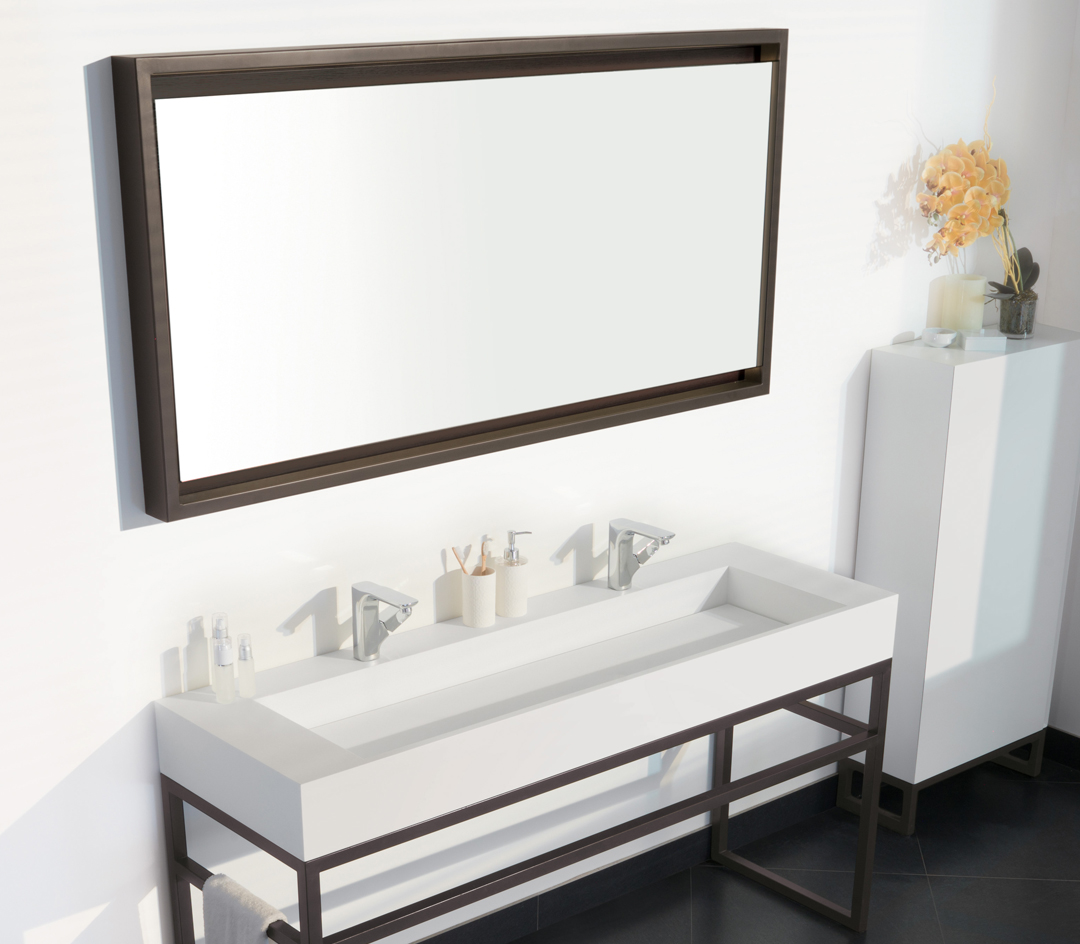 Ronbow
We got to tour NextGen HomeTV's SmartHome in person, an entire model home built on eco-conscious design. One company that caught our eye was Ronbow, a Northern California-based luxury bathroom furnishings manufacturer. Remember those outdated globe vanity lights that remind you of a tacky 1970s Hollywood dressing room? Well, now Ronbow has incorporated a touch activated LED illuminated mirror in their Marco collection vanity that is not only energy-saving but also great looking. Surrounding the LED mirror is a Oak Toscana and dark bronze infused frame that gives off a sophisticated yet relaxed feeling.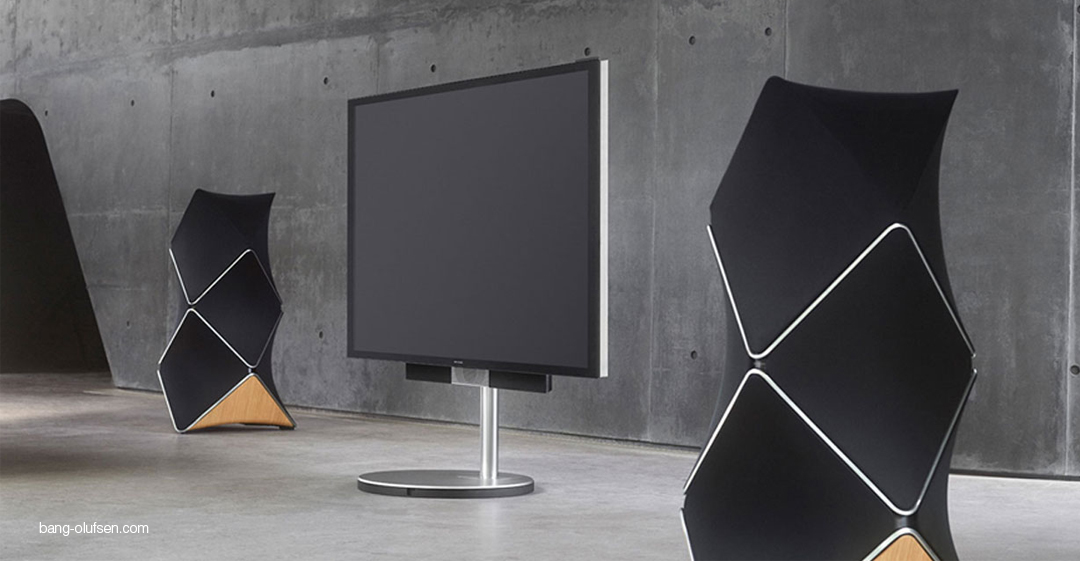 Bang and Olufesen BeoLab 90 Speakers
Walking along the conference floor, it was impossible to overlook Bang and Olufesen's new BeoLap 90 speakers. Standing at four feet tall, with an exterior geometric design resembling Frank Gehry's Walt Disney Concert Hall, its sculptural magnificence will be the focal point of any entertainment room. Impeccable sound, driven by 18 individual loudspeakers and up to 8200 watts per loudspeaker, made the beautiful design even sweeter.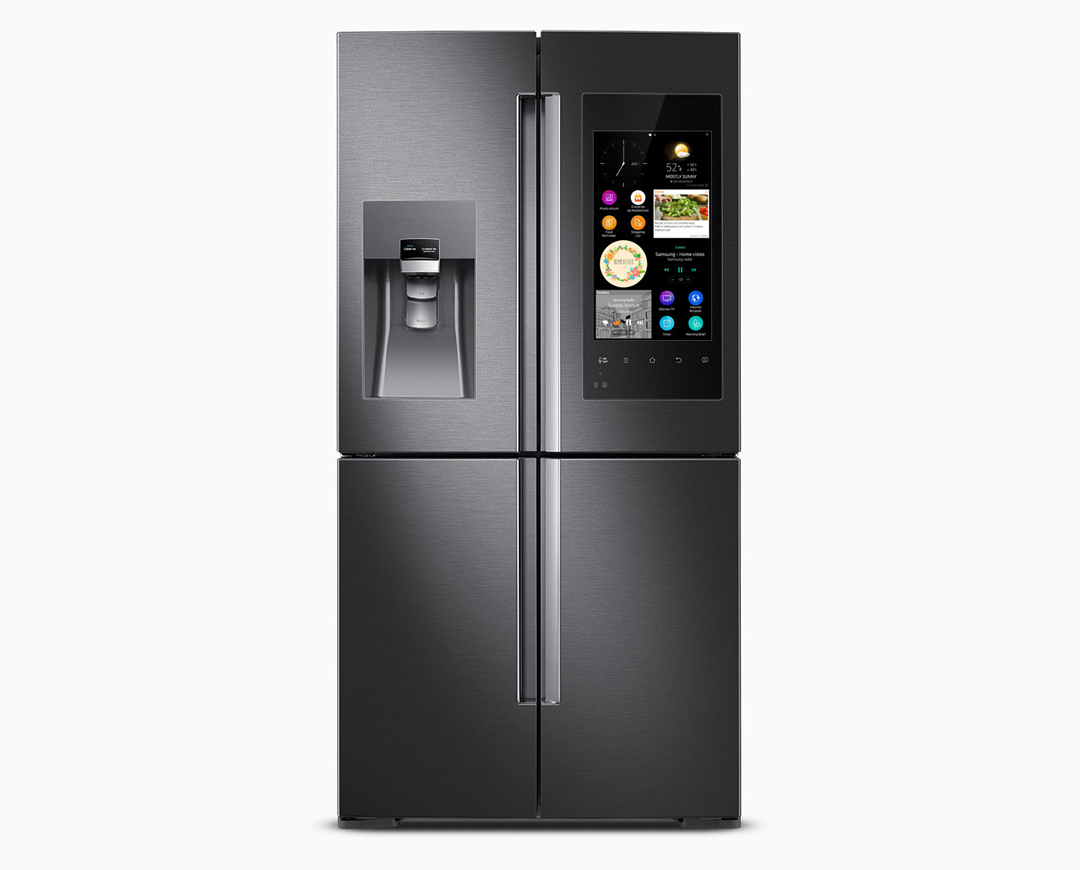 Samsung had appliance experts and food lovers alike salivating at its new innovation, the Family Hub Fridge. In an age where "smart design" is the new (and probably most permanent) trend, every designer will want to get this product in their future home. On the right door rests a 21.5″, high definition touchscreen, which offers multi-platform media and home applications. Aside from the many practical applications that this products offers, it will look great alongside other products inspired by the "smart home" design.
A Californian's dream, the Hydrao Smart Shower will now tell you how much water you have used via built-in LED lights. Users will be able to use their iPhone or iPad to pre-program three levels of water usage (per gallon), signaling when you have reached each marker. The sleek, rounded showerhead can be used as a handheld component or for stationary use.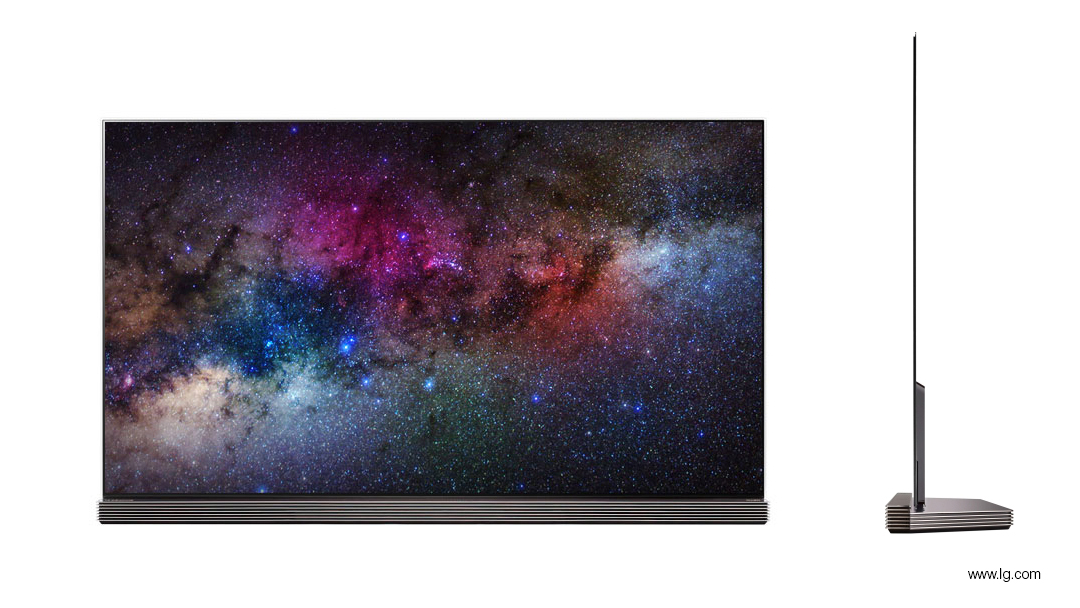 G6 Signature OLED 4K Smart TV w/ webOS 3.0
LG's OLED G6 Smart TV is not only the next best TV to hit the market, but its exceptionally slick design will change entertainment design completely. With an almost unbelievable width of less than 1/10 of an inch, the OLED G6 was the thinnest and sharpest television that we had ever seen. This TV will give any room a modern feel without coming off as too gaudy or obnoxious.
CES gave us a glimpse into the future of tech innovation in the home, and we are happy to say that savvy design has not been compromised.
What was your CES highlight?  Let us know @Styleture!