Maison&Objet has been one of Europe's most exquisite trade shows featuring high end luxury home and commercial furnishings and fixtures for 20 years. Now, they are bringing their flair and style to the Americas with Maison&Objet Miami. Featuring the best quality brands and designer products from around the world, the exhibits on display will be sure to delight and amaze guests. Here are some of the companies that you will definitely want to see in South Florida:
THG®-Paris (Hall C – Stand 624-723) – the leading luxury atelier for the bath, with collaborations with prestigious brands including Lalique, Baccarat and Christofle, will debut a multitude of collections at this year's Maison&Objet Americas, including edgy, factory inspired designs and new partnerships. The collections include two new designs in partnership with Lalique, as well as a new collaboration with Manufacture de Monaco offering two ornate collections with Swarovski® crystals. World renowned for their hand crafted, luxury faucets and bath accessories, THG is one of France's iconic designer brands offering more than 250,000 stunning products. A brand that exudes class, refinement, and unrivaled quality, THG-Paris' collections have graced yachts, palaces, and a multitude of architectural gems.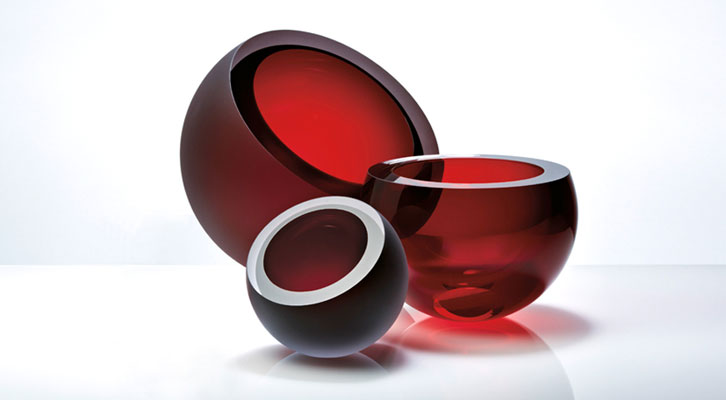 Anna Torfs  (Hall C – Stand 1208) – Utilizing the elements of glass to capture light in unique ways, Anna Torfs has created supreme artwork through her decorative pots and vases. Originally from Belgium, Torfs now operates Prague, one of the world's leading designer locations. Taught directly by glass masters, she utilizes top professional craftsmanship and creative ingenuity to create absolutely stunning handcrafted decorative items. One item in particular to behold is her Parts Coupe Gold, which creates a blazing and endearing design of golden glory.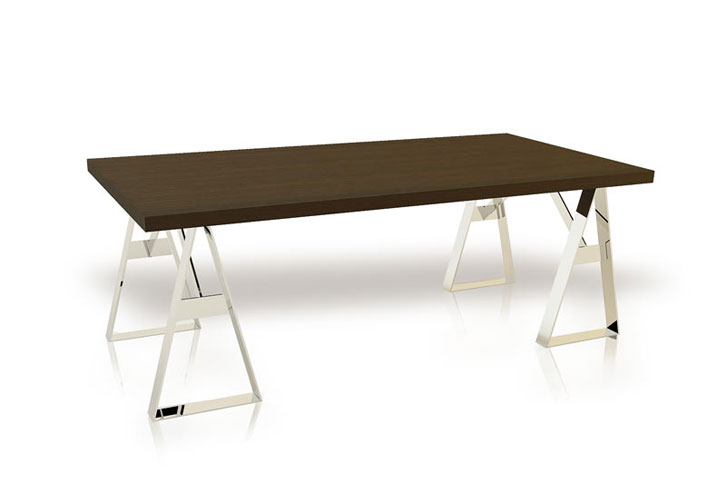 Antique Design  (Hall C – Stand 841) – Made directly from salvaged timber, the outdoor furnishing offerings are a rustic, but stylishly designed wooden seating option that are sure to draw rave reviews for its principles of recycling. This line is a part of Antique Parquet, an Austrian company that provides decorative wood floor paneling, also from rescued historic floors. The brainchild of a former furniture restorer, the brand showcases the stunning possibilities from once forgotten and disposed wood that has survived and been restored to its former beauty.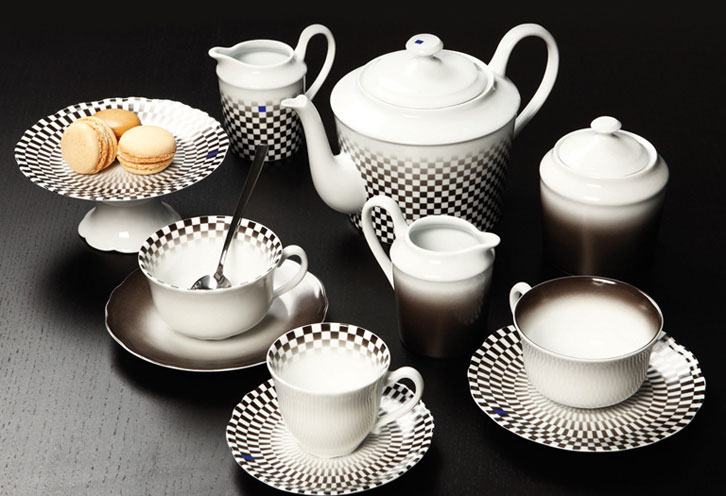 Porcelain Deshoulieres  (Hall C – Stand 1308) – The leading brand of decorative porcelain in France for nearly 200 years, Porcelain Deshoulieres captures a wide range of elegance and charm through a variety if collections. Utilizing strictly environmentally friendly manufacturing, the brand has a complete command of stylization, creating decadent forms of traditional china kitchenware to vibrant contemporary designs oozing of color. Everywhere and in between, Porcelain Deshoulieres has a style to meet with your tastes. One delightful new collection is the Secret Garden plate collection, featuring wonderful floral patterns on a pastel-colored background.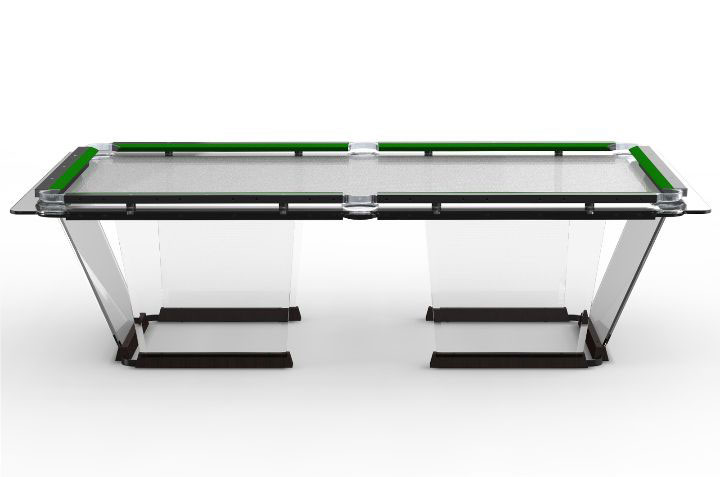 Teckell  (Hall C – Stand 317) –  The Italian company is known for their striking designs of interior luxury game tables, including both pool tables and foosball. Harnessing their nations zest for passion and art, Teckell's latest form includes a collection of crystal and wooden foosball tables, set to amaze and inspire anyone whose home includes this testament to contemporary style. A classic game adored by many, Teckell provides the top quality aesthetic and performance that players so covet in this enjoyable game.