It's time to vote for the Interior Design Best of Year Awards 2012! Interior Design Magazine is asking voters to weigh in and decide who should take home the coveted "Best of Year" award in a variety of interior design categories. While we would never tell you who to vote for, we've picked out our favorites from some of the most contested categories.
Voting ends Tuesday, October 9 @ 11:59 pm EST so don't forget to cast your ballots!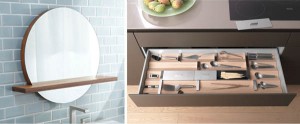 Native Trails – Solace Mirror with shelf
The Solace Mirror complements bamboo edging with a detachable bamboo shelf that adds flair and storage space.
Bulthaup – b3 drawer organizational system
Based on functional prisms, the b3 drawer organizational system uses geometric kitchen components and accessories that can be changed out over time.
BATH : ACCESSORIES AND HARDWARE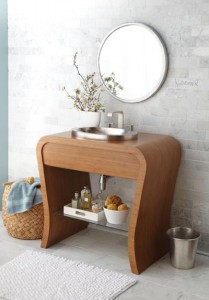 Native Trails – Amelie
Like the Solace mirror, this curvaceous vanity is a staple of the Renewal Series and handcrafted from one of nature's most eco-friendly materials.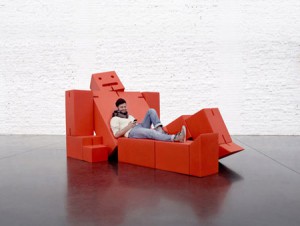 David Weeks Studio – Giant Cubebot
Crafted entirely out of foam and standing almost ten feet high, this robot was devised when Quinze & Milan magnified David Weeks' Cubebot toy times 20.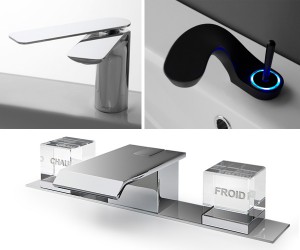 GRAFF – Sento
The sleek Sento is a minimal yet sensual delight, as Angeletti Ruzza and team set out to create a faucet free of extraneous details.
GRAFF – Ametis Faucet
This futuristic faucet by Davide Oppizzi includes a color ring that changes from red to blue depending on water temperature.
THG Paris – SO.
Designed by Olivier Gossart for THG, the SO. tap combines a beveled-edge waterfall spout with optical glass, etching the words "CHAUD" and "FROID" into the cube handles.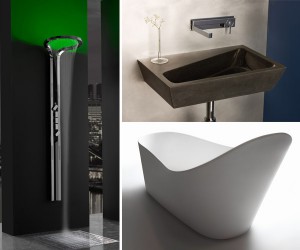 GRAFF – Ametis Shower
Designed by Davide Oppizzi, the Ametis shower includes an integrated chromatherapy system with RGB LED lighting and four spray options.
LAUFEN – Palomba – Solid Surface Bath tub
With its dynamic asymmetrical shape molded to the body's contours, this freestanding bathtub is a standout from LAUFEN's Palomba Collection 2012.
Stone Forest – 2Tone
Carved from solid granite, the contrasting textures of a polished interior basin with honed granite top and sides make 2Tone a trademark Stone Forest creation.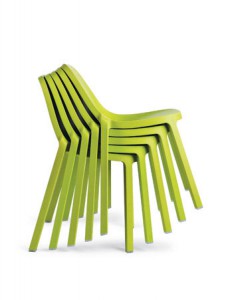 Emeco – Broom Chair
Made in the USA from 90% pre-consumer waste, this stackable Broom Chair from Emeco + Philippe Starck saves natural resources while creating an iconic look.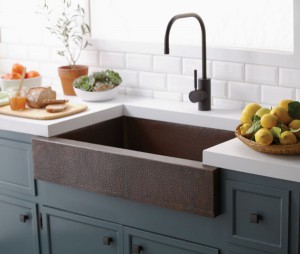 Native Trails – Paragon
Hand-hammered by true artisans, Native Trails' Paragon gives the classic farmhouse sink a contemporary spin.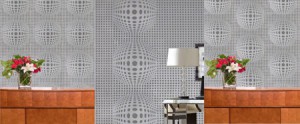 Source One – Sphericals
A tribute to the Op Art of the 60's, Sphericals is the art of illusion as it appears to come alive and dance on the wall.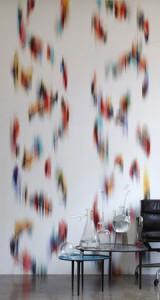 Trove – Chroma
Chroma uses portraits pushed to the extreme to create a continuum of flashing colors that form a strand of DNA.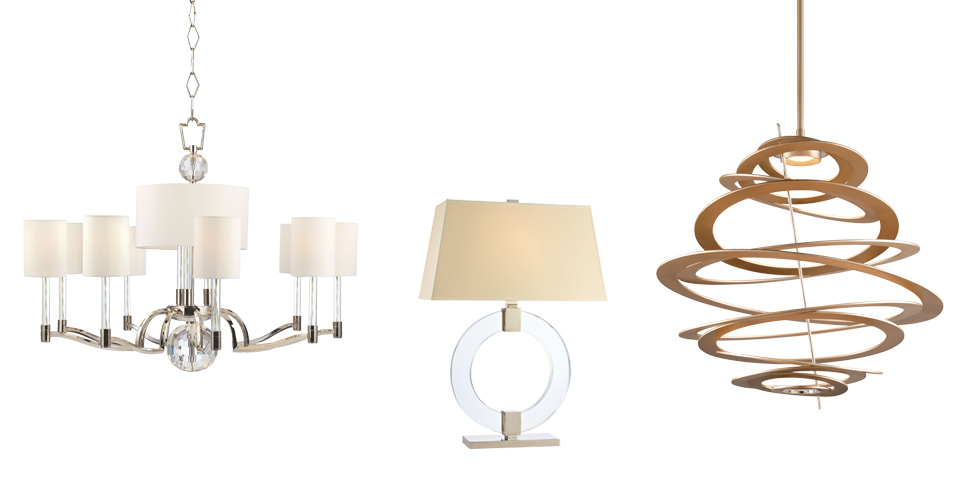 Hudson Valley Lighting – Waterloo
Featuring glass carbon filament bulbs encased by polished nickel, its faceted crystal spheres make Waterloo a sweet surrender.
Hudson Valley Lighting – Roslyn
Topped with a detailed eco-paper shade, Rosalyn's circular crystal base makes us say "Oh my!"
Corbett Lighting – Spellbound
Paying homage to 1950's inspired orbit chic, Spellbound uses high-powered, ultra-thin LEDs to fit seamlessly into your modern space.