With summer now in full-on "heat" mode, any sign of coolness brings a needed respite if not a sigh of relief. Think: sliced juicy watermelon, iced tea with fresh mint leaves, frosted popsicles, visions of waterfalls and icebergs.
A product suggestive of "cool" in every inch of its being: French luxury faucet brand THG's SO. bath series. Made from clear optical glass, the words "Chaud" and "Froid" etched inside appear to literally float on air. Balanced on top of a deck of sleek polished chrome, SO.'s icy cube handles provide a welcome contrast that can complete any interior style.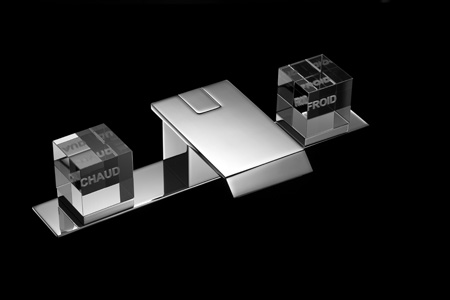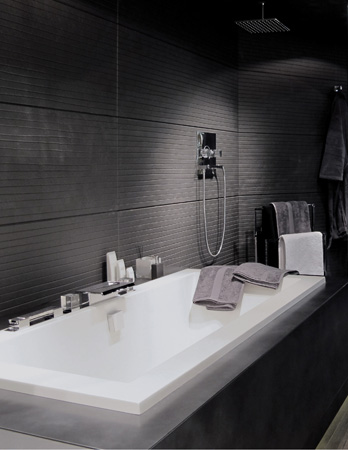 It's no wonder, as SO.'s designer Olivier Gossart's, recent project, the ultra-chic and modern French Alp ski resort, Le K2, has received raves for its equally resplendent interiors. Perhaps as they say, necessity does beget ingenuity. But, in our case, we'll take it, as SO. will make any bathroom cool, regardless of the temperature.