Although National Candy Month is coming to a close, we're feeling sweet, not sour. That's because we've taken a trip to the candy shop to find designs certain to sweeten up any room year round. With bright colors and shapes to delight the eyes and taste buds, look no further than this colorful array of our favorite candy-inspired products.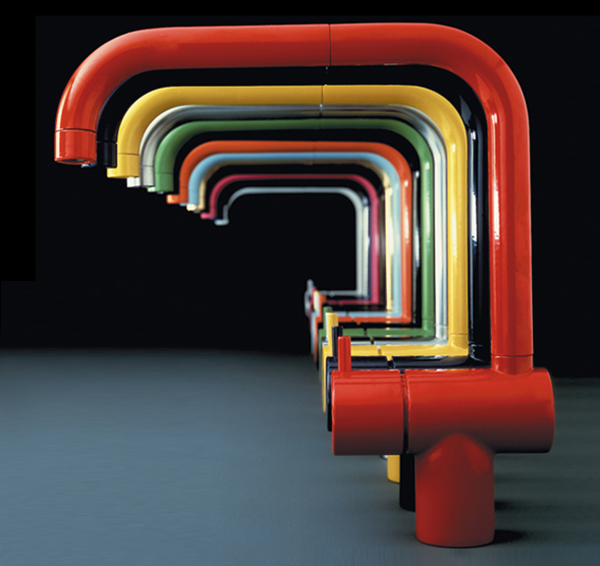 Arne Jacobson's iconic faucet isn't just a bathroom fixture – it's a part of design history. An updated classic with 15 vibrant colors straight out of the jelly bean jar, we can't help but feel elated at the sight of this sweet treat.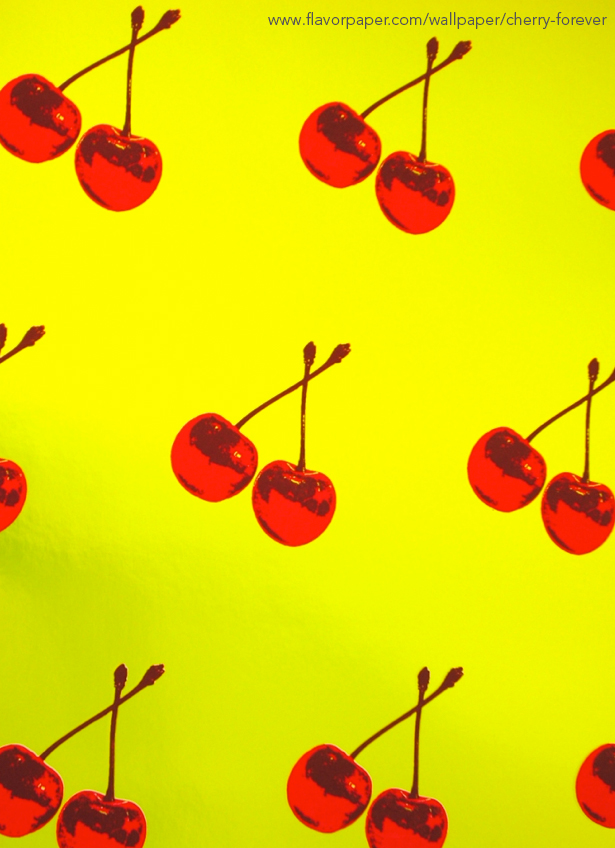 What's cheerier than cherries? Designed with Michael Angelo of Wonderland Beauty Parlor, Flavor Paper offers pop art cherry wallpaper set against a variety of colors. In a twist sure to please anyone's sweet tooth, Flavor Paper makes this cherry jubilee even sweeter with a scratch and sniff option. Talk about a design straight out of Willy Wonka's Chocolate Factory!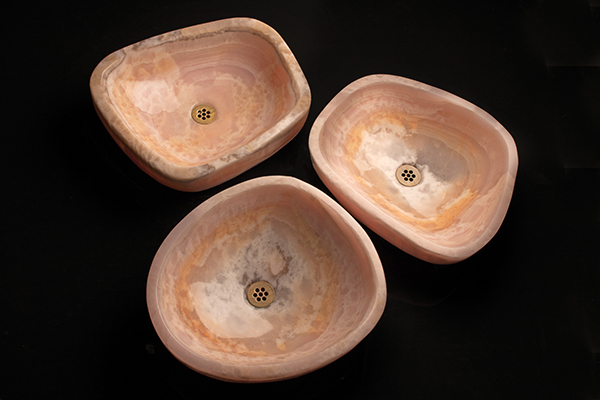 Pink Onyx Wabi Vessel | Stone Forest
Does your mouth water at the sight of rock candy? In the latest addition to their renowned line of Wabi sinks, Stone Forest has managed to channel these delicious and colorful sugar crystals with solid pink onyx. And just like rock candy crystals, this unique material means no two vessels are exactly alike.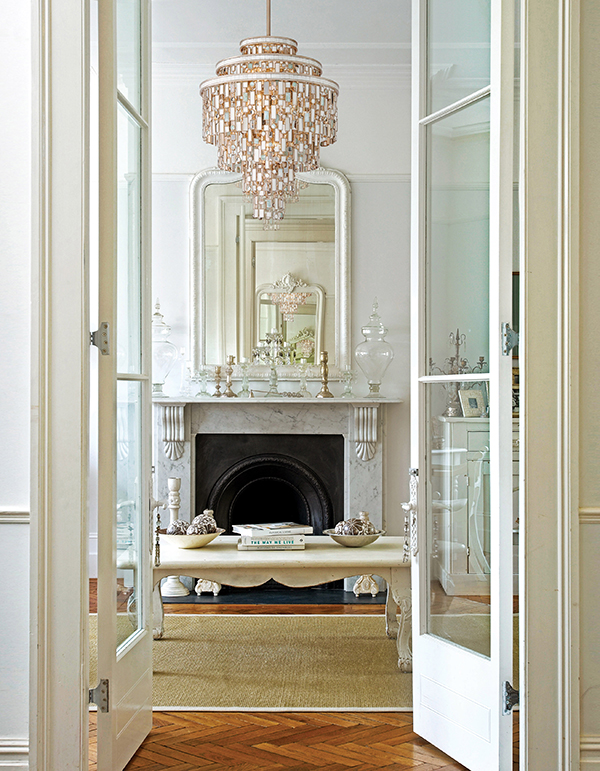 Corbett Lighting's delicious Dolcetti chandelier certainly lives up to its name. Dolcetti of course means "sweets" in Italian, but seriously, what could be more sweet than this confection of shells, crystal, art glass and stainless steel? With Italian elegance sweeter than tiramisu, this is the perfect chandelier for channeling your inner child.
Mr. Impossible | Kartell
When we see the Mr Impossible chair by Kartell and Philippe Starck, we can't help but recall the classic lollipop wrapped in colorful cellophane. Mr Impossible is a treat for the eyes, combining some of the most advanced technologies in plastics manufacturing along with a classic look and a delightful pop of color.