Are your #2 pencils sharpened and ready to go? The collective groan of the nation can be heard sometime around 9 pm Monday night, which is unofficially the last day of summer. As we slowly get back into work mode, we'd like to take a moment to remind everyone that Labor Day was created as a dedication to the social and economic achievements of American workers. Made in America? We say Amen to that. Here's to the American labor force – no matter what industry they belong to.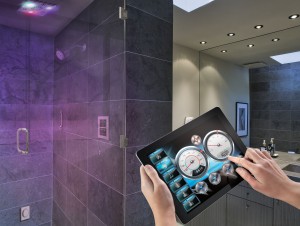 ThermaSol
So much of the technology that Americans use is outsourced. ThermaSol has built its reputation on doing one thing and doing it better than anyone else: steam. Since 1958 ThermaSol, creator of the first steam shower unit for the home, has been designing and building the finest and most technologically-savvy steam shower and sauna products and environments available. And they are built right here. They offer the only 100% digital, fully networked steam systems in the world. Their offerings include Bluetooth technology and a mobile application for controlling everything from temperature to light and music via wireless phones and tablet devices.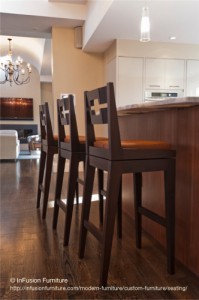 InFusion Furniture
Quentin Kelly has been designing and crafting furniture since 2000. Interestingly, he has an Engineering degree from Cornell University. We find his use of solid woods and complementary materials like metal and glass refreshing. Infusion retains its heritage as a small high-integrity manufacturer of solidly built custom furniture. No argument there.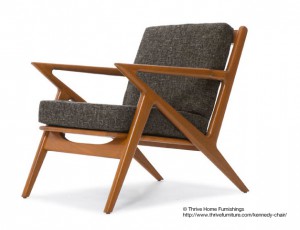 Thrive
Looking at the West Coast, we are in love with the mid-century modern furniture at Thrive. Many of their pieces look as though they've come from the set of Mad Men – that's how period they look. The best part? Everything is made in their state-of-the-art factory in Los Angeles. Fresh!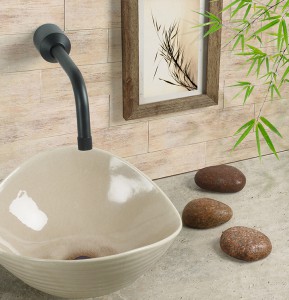 Watermark Designs
Brooklyn has seen such a resurgence of cool and interesting design over the past few years that it makes you wonder what is going on over there. We are familiar with one company we'd like to call out: Watermark Designs. No Johnny Come Lately, for over 30 years they've been designing and manufacturing decorative faucets, fixtures and accessories in their factory in the Carnasie section of Brooklyn. You need just look at their Brooklyn faucet (designed in collaboration with the NYC architecture firm INC), to know how Brooklyn-proud they are. Their latest collection draws its inspiration from rocks and stones that the President of Watermark Designs saw in a Japanese garden. The Zen Collection uses rare earth magnets to secure faucet handles to the counters. American ingenuity? Right on!
Enjoy the holiday and remember: buy locally. Did we miss anyone? Tell us @Styleture on Twitter