As Earth Month comes to an end, it's natural to reflect on all things… well, natural. Whether animal, vegetable, or mineral, the greatest design inspiration comes from Mother Nature herself. That's why we at Styleture strive to bring nature's beauty indoors whenever we can. We've found some of our favorite companies that are not only making natural products but are contributing to a sustainable future as well.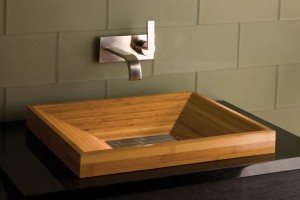 Taking its lead from nature's blueprint, Stone Forest sculpts designs from natural materials like stone, copper, bronze, bamboo, iron and hardwood. Their hardwood and bamboo lines are fully sustainable, and their copper and bronze products are crafted from 100% recycled materials. Some of our favorite stand outs include their luxurious Bronze Lunette, their stylish SYNC Drop-in Bamboo Vessel Sink and their Wood L-Slab Pedestal.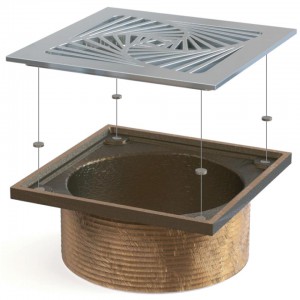 Watermark Designs, known for their upscale faucets with urban flair, have perfected the use of rare earth magnets to secure faucet handles. These magnets eliminate the need for set screws to create a cleaner and more organic design scheme. This is a truly revolutionary advancement in bathroom design, allowing designers creative freedom previously hampered by the need for screws. In addition to faucet handles, Watermark offers designer shower grid drains that also take advantage of this natural technology.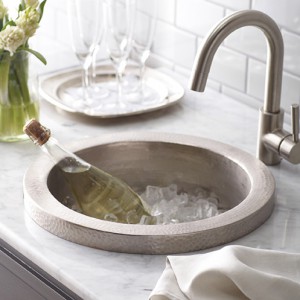 Native Trails is another eco-conscious company that breathes new life back into old materials. Recycled copper, reclaimed wood and bamboo are just some of the elements they use to create elegant furniture and handcrafted sinks. Just in time for summer's water slides and backyard barbeques, they've launched two new copper sinks: the Manhattan and the Mojito. Made from recycled copper and available in Brushed Nickel or Antique finishes, these are a must for eco-friendly impact. Native Trails proves that sustainability doesn't have to come at a cost of style and sophistication.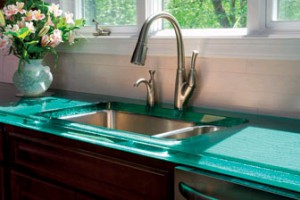 Another company setting the bar in sustainability is Thinkglass, which creates custom-made countertops, backsplashes, and raised bars from recycled glass. Their unique molding process uses custom ovens to produce seamless and 100% fully recyclable countertops. They offer customizable thickness, texture, colors, edge treatments, LEDs and more. These gorgeous glass countertops are irresistible in any environment.
Did we miss anyone? Let us know @Styleture.