While schools aren't often associated with outstanding architecture or design, there is a growing attempt to build educational environments that greater reflect the experience of childhood and adolescent learning and exploration. We have picked out a number of facilities that reflect this architectural trend, and chances are that these primary and secondary schools will make you infinitely jealous of these students' experiences.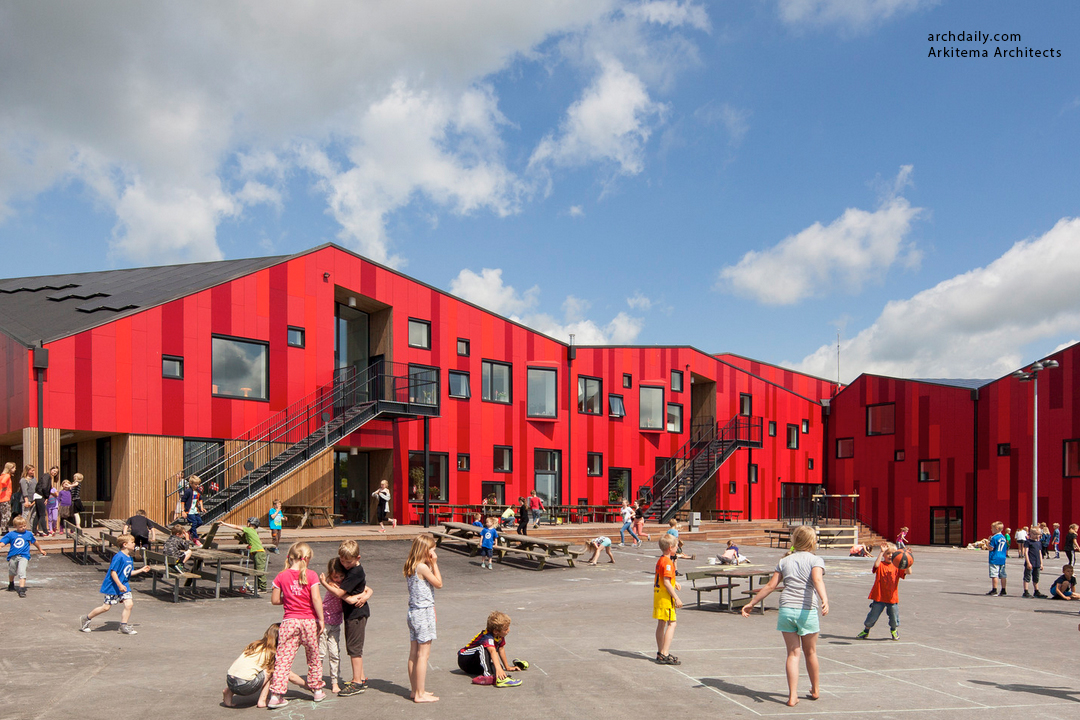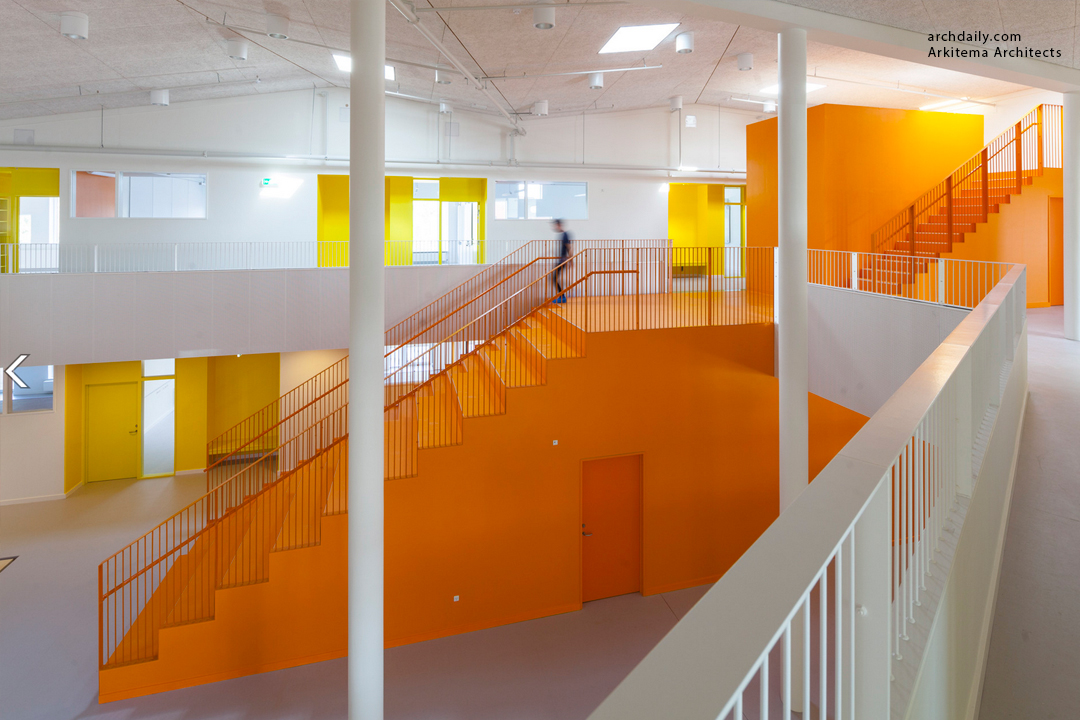 This quaint primary school located in Haslev, Denmark, looks like a real life replication of a child's play home. The exterior is painted a vibrant red, with each building connecting to one another at different heights, reminiscent of a mountain range when viewed from a distance. Windows are scaled at different sizes to accommodate the design, as well as the structure of the building. The different sized windows and contrasting heights of each building defy uniformity, subconsciously encouraging the students to explore different ranges of creativity. The interior continues this concept with bright, vibrant colors decorating walls, stairs and doors.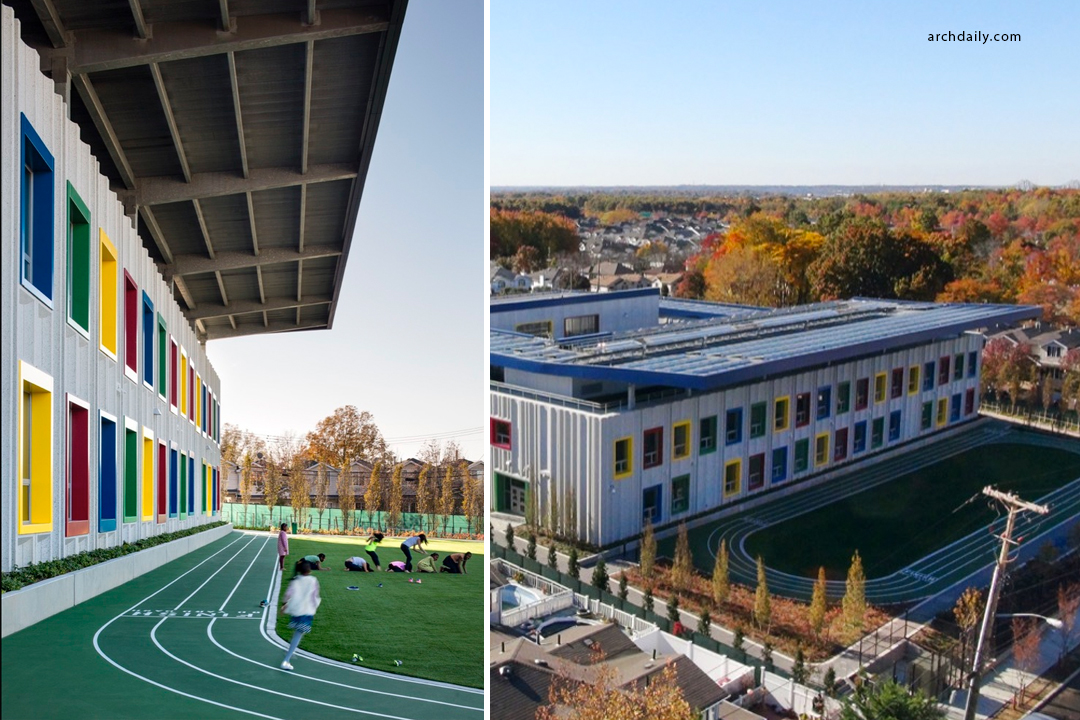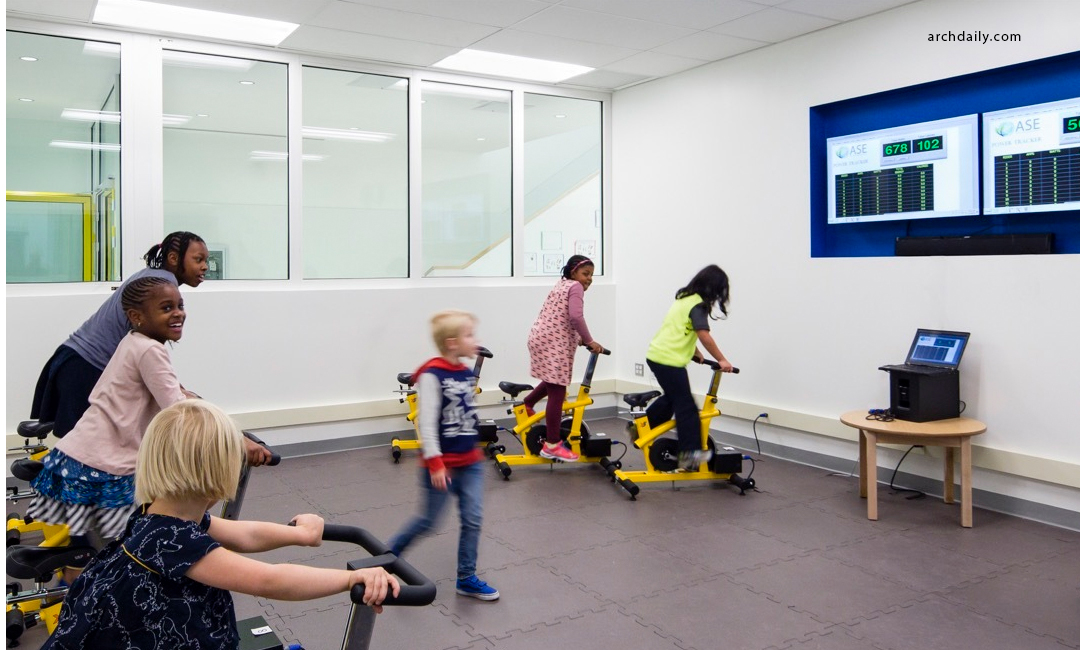 The Kathleen Grimm School for Leadership and Sustainability, located in Staten Island New York, is the first net zero energy school in New York City, and one of the first of its kind around the world. The school will limit global warming emissions as well as use 50% less energy than a typical SCA standard public school. The interior of the building caters to helping engage students with the importance of sustainability. There are interactive monitors around the school which display the weather along with statistics about how much energy the school has saved to date. As the name of the school indicates, the future of leadership in the world might not relate so much to business CEOs and leaders of industry but rather to the men and women who will help save our environment.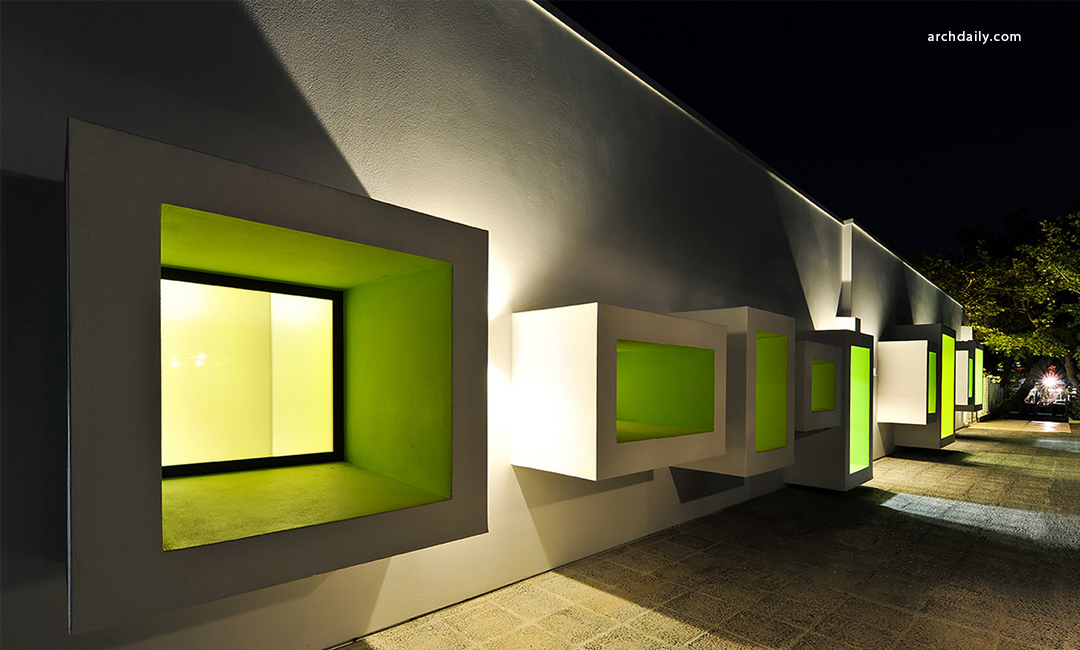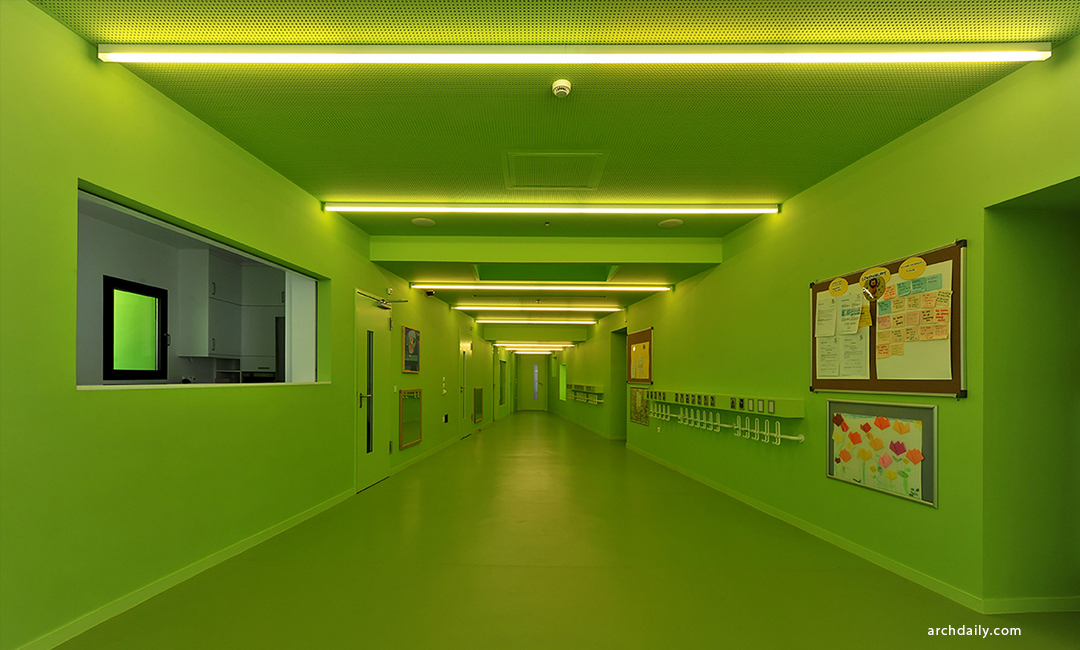 The Kindergarten of the German School of Athens is built from the psychological understanding that the kindergarten is the first building that a young child comes into contact with, therefore giving its design an undeniable importance. The contrasting designs of the school propose an acceptance for the irregularities that kids find as they go through life. The developers of the building attributed their inspiration to incorporating what is so often omitted from the design and philosophy of primary schools: places for running, carefree wandering, contemplation and more.