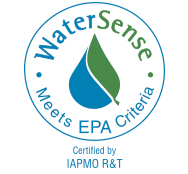 California is currently undergoing a record-breaking drought, bringing water conservation back into the public eye. There are a few products available that significantly conserve water without sacrificing your overall shower experience. One California-based brand is greatly contributing to this movement by manufacturing eco-friendly products that are just as functional as the water guzzlers. In fact, the company is proud to support and adhere to the EPA's WaterSense program. WaterSense seeks to protect the future of our nation's water supply by promoting water proficiency and enhancing the market of water-efficient products, programs, and practices. The WaterSense label indicates that designated products and programs meet water efficiency and performance criteria. Water codes have only gotten stricter in California, so if these products satisfy California's requirements they're certainly an excellent option regardless of where you're located.
Available in 27 finishes, Newport Brass' Shower Systems are not only available to match their lavatory faucet collections, they provide all of the functionality that you need from a shower with dramatically less water usage. Newport Brass offers a variety of shower heads including both three and five spray-function models. Complete with a multi-function engine, the five-spray shower head has additional unique spray modes including Full, Massage and Intense Turbo Spray. This particular brand is notable because the maximum per minute flow rate is only 2.0 gallons, a tremendous improvement from the average of 5.0. A typical family can save 2,900 gallons per year just by installing Newport Brass' shower heads. This commitment will not only aid in sustaining the environment, but also save you money.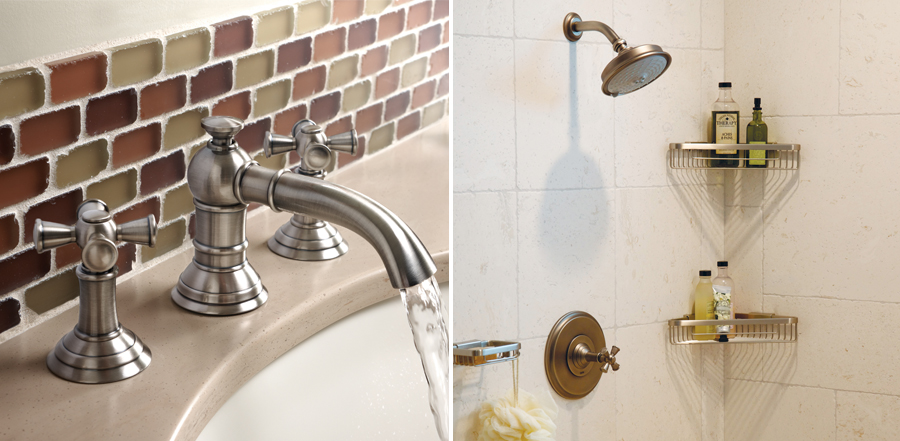 For example, the Aylesbury collection brings a unique look with all of the same features and options built into Newport Brass' shower systems. Perfectly suited for traditional and contemporary interiors, the Aylesbury widespread lavatory and matching shower system will allow you to conserve water and maximize style in your home. With its wide-shaped spout and side control lever, this series is classically styled with just a touch of modernism.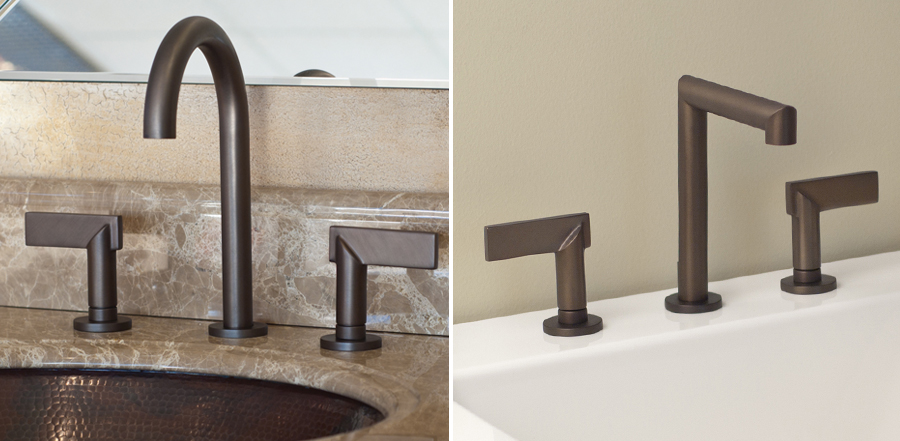 While showers can often be the biggest culprit for water wasting, your choice of lavatory faucet can also have a tremendous effect on your water use. If you prefer a subtle and graceful approach, the Priya widespread can make an incredible statement in nearly any bathroom. With its curved spout and dynamic appearance the Priya will make for an exceptionally flattering piece without overpowering your space. The Keaton widespread faucet is equally as elegant with a slightly more accentuated angular design theme. With cylindrical brass details mitered at exact corners and highlighted by the design of the spout and lever assemblies, the Keaton takes on its contemporary style.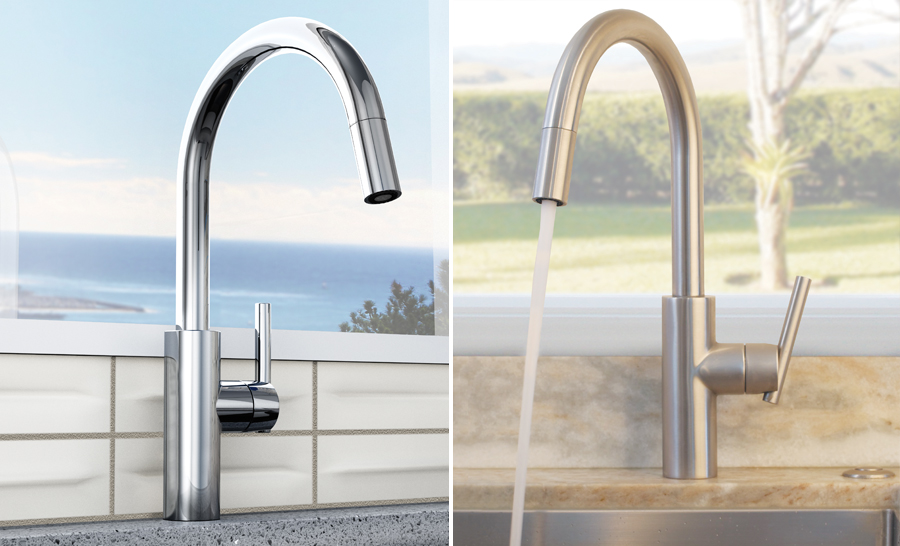 Perhaps the most interesting product Newport Brass has to offer is for the kitchen. The East Linear Pull Down Faucet uses an incredibly sleek design to compliment your kitchen while also conserving water. Even though California has yet to put a required code in place regarding kitchen faucets, Newport Brass is far ahead of the curve with an efficiency advantage of almost 20% when compared to other fixture brands. The East Linear Pull Down Faucet will save you both water and money, but functionality must come first. Equipped with the features that you're accustomed to, the faucet has a handheld toggle-control spray engine, giving you enhanced directional control. On a national scale, if every home in the United States installed Newport Brass shower heads we could save more than $2.2 billion in water utility bills and more than 260 billion gallons of water annually. Do your planet and yourself a favor by upgrading to water-conserving showers and faucets.