Established in 1801 by President John Adams, the Brooklyn Navy Yard has transformed from an aging shipyard into a revitalized community passionate for design, building and manufacturing. Located in a semicircular bend on the East River across from Manhattan's Lower East Side, the Navy Yard is spread out over 300 acres and encompasses forty buildings, three dry docks, and four active piers. While shipbuilding has long set sail, today's Navy Yard is flourishing with private manufacturing and commercial activity. Did you know that the TV show "Girls" is filmed there? The Navy Yard is home to Steiner Studios, the largest US film and television production studio complex outside of Hollywood.
Aside from the studio, most of the tenants of the Brooklyn Navy Yard are smaller companies and industrial enterprises – artisans, architects and service providers – creating a flurry of activity in this bustling area. Here is a sampling of some of the eclectic artists and manufacturers who call the Brooklyn Navy Yard their home: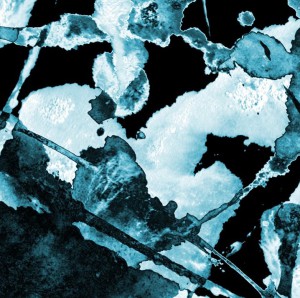 Abby Lichtman Design
Lichtman is a textile designer whose fabrics are used by all manners of clothing designers, from Kay Unger to Venus Williams. In fact, her prints will be used in Venus Williams' 2014 collection.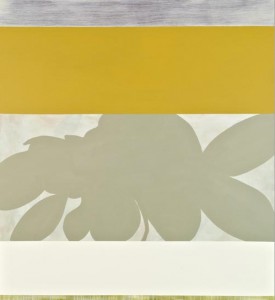 Sarah Hinckley
Working in oil and watercolors, Sarah Hinckley's paintings are inspired by her childhood growing up on Cape Cod surrounded by color fields of water, marsh, beach and sky. Rothko, Agnes Martin, 60's formalist color field painting and the method of Monet's late paintings are just some of her other inspirations. While Hinckley's paintings are found in buildings and residences worldwide, we are taken with her painting simply titled "everywhere tomorrow." (above)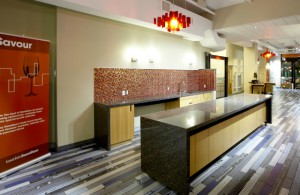 IceStone
We've been a fan of this company for quite some time, having seen their products at The Builder's Show in years past. IceStone is made from three core ingredients: 100% recycled glass, Portland cement, and pigment. This simple recipe makes IceStone the world's safest, most sustainable, durable surface. And so pretty!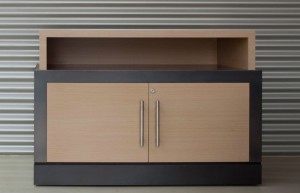 Bien Hecho
Bien Hecho is a woodworking and fabrication shop founded by John Randall in 2006. He was one of the Navy Yard's first tenants, and his business comprises commercial and residential installations and furniture. We are loving this rolling media cart, though his trestle tables are worth a look as well.
We can't wait to see what's next in store for this hotbed of design and manufacturing. Long live the Brooklyn Navy Yard!
Did we miss your favorite Brooklyn Navy Yard artist? Let us know @styleture