As the population of the United States and much of the developed world ages, as evidenced by long term trends indicating smaller families and older parents, we are increasingly seeing homes and products that are oriented towards the less mobile segments of our population.
Far too often, Universal Design – which incorporates features that make it easier for use by the elderly or disabled – has been found in the form of utilitarian add-ons. In recent years however, we have seen luxury brands develop products and features that are tastefully oriented towards this growing group of consumers.
Ideal Living Magazine recently published an article on the importance of universal design and featured two luxury brands in particular, Watermark Designs and Graff Faucets. Both companies are renowned in the interior design community for their luxury bath fixtures and are noted by Ideal Living for products that are attractive to the mobility-impaired.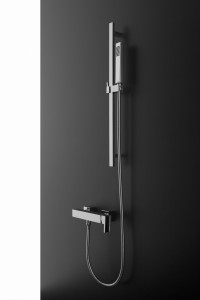 Graff's Sade Collection is a wonderfully minimalist style that's been designed with mobility in mind. The hand shower comes with an accompanying vertical sidebar that it can be attached to, adjusting for the height of the user, making it Americans with Disabilities Act (ADA) compliant. Sade's handles are also ADA compliant – because the user can easily turn the faucet on and off with little pressure applied to the handle; this is very important for anyone with arthritis or any impairment in their hands.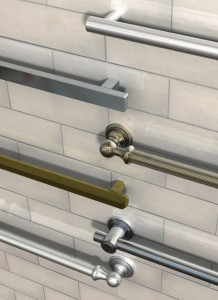 Watermark Designs has a line of attractive grab bars that are critical in helping to make it easier and safer to get in and out of tubs. Watermark's decorative grab bars (and they really are decorative) are available in an astounding thirty-eight finishes to ensure that they match existing fixtures. For anyone who has seen the utilitarian and cold grab bars that exist in the marketplace – Watermark's bars are a welcome relief.
Columnist Andy Mooney Mug of The Colorodoan also argues the practicality of such grab bars not only to the elderly and disabled but to every homeowner. He suggests that when designing or remodeling a bathroom, readers consider installing "beautiful and decorative hand-holds that work like industrial-looking grab bars without the hospital-chic motif." Hospital-chic is exactly what Watermark grab bars aspire not to be, and the popularity of such fixtures is expected to continue growing.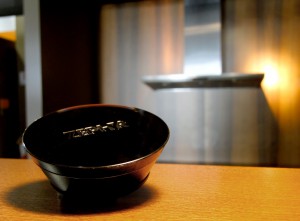 The kitchen is the most heavily used and depended upon room in the house, so it's of no surprise that this is where a great deal of planning must take place to accommodate the mobility-challenged. Some kitchen brands have responded to shifting demographics with technology-based solutions. One such company is Zephyr Ventilation who has remote controls that allow users to activate and adjust the settings of their range hoods without having to reach above head, which is difficult or impossible for some.
Have any favorite universal designs or ideas you'd like to share with us? Tweet us @Styleture or write on our wall at Facebook.com/Styleture.