With summer in full swing, there's no better time than now to take a road trip.  So buckle up, because Stone Forest is taking us on a virtual road trip to some of their favorite destinations nationwide. Better yet, they're stopping at places full of natural beauty- just like Stone Forest designs!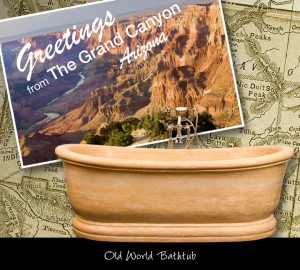 The Grand Canyon is one of the Seven Natural Wonders of the World and a must-see for any Arizona traveler. We see its natural color and pattern variations mirrored in the stunning Old World bathtub.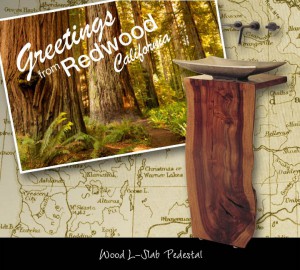 The Redwood tress of California have a commanding presence, rich colors and striking natural variations. The thick slabs of sustainable hardwood that Stone Forest uses to make the Wood L-Slab Pedestals boast similar deep red colors and a never ending supply of organic patterns.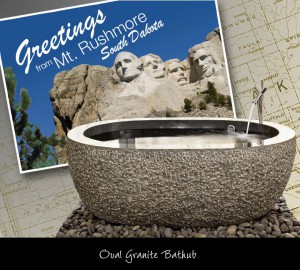 Mt. Rushmore in the Black Hills of South Dakota is the ultimate example of a large-scale stone sculpture.  Stone Forest's  Oval Bathtub, carved from solid blocks of ancient granite, is also no small artistic and sculptural undertaking.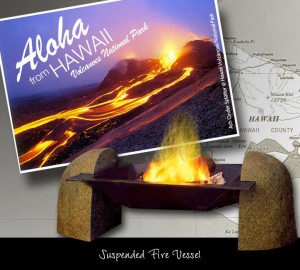 Home to a number of active volcanoes, the open flames of Hawaii bring to mind Stone Forest's Suspended Fire Vessel.  We love the heat… but these flames are contained between two granite slabs that are carved by hand.
To see the rest of the trip, follow Stone Forest on Facebook!