Those of us lucky enough to be in New York during Design Week will undoubtedly be occupied by a multitude of interesting (if not overwhelming) happenings and to-see's at the International Contemporary Furniture Fair. This being New York, there is no shortage of places to go and people to meet if you need to get out of the Javits Center for a few hours. Here are a few alternate events that may interest you:
Model Citizens features the work of nearly a hundred designers who bring their furnishings, glasswork, jewelry, and other products to display to the public and have an opportunity to network with peers and potential business contacts. Many featured products are noted for their sustainable manufacturing and socially responsible supply chain. This year's event will run from May 19th to 21st on the fourth and fifth floors of the 477 Broadway Lofts.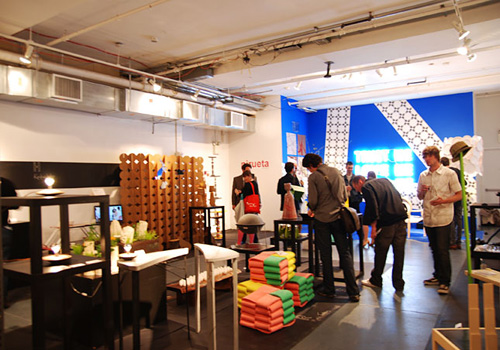 Wanted Design launched as a transatlantic design competition last year in response to increased interest from design-oriented visitors drawn to ICFF during Design Week. Student representatives of six design schools from the United States and France will be given a handful of tools and three days to complete a design challenge. The resulting designs will be on display for viewing by the public who vote for their favorite and for critique by a jury of design professionals. The purpose of this event is to open the door to collaboration between students of different schools who take different approaches to the same problem using the same resources. Students will design their products in a publicly accessible workshop before the teams present their products and votes are cast on Monday, May 21st. At 5pm cocktails will be served, compliments of Parsons design school.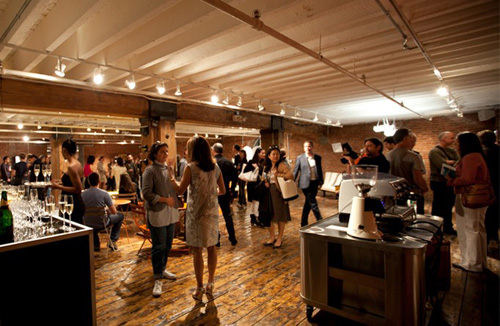 On Monday the 21st of May, the Architects & Designers Building in Midtown Manhattan will be open to the public for the evening from 6pm-9pm. The building is chock-a-block full of design companies, particularly makers of high-end and high-tech interior products.
On the first and second floors, B&B Italia will showcase their newest designs, including the Michel furniture collection designed by Antonio Citterio. The accomplished designer has twice won the Compasso d'Oro industrial design award and some of his products are on permanent display at the Museum of Modern Art.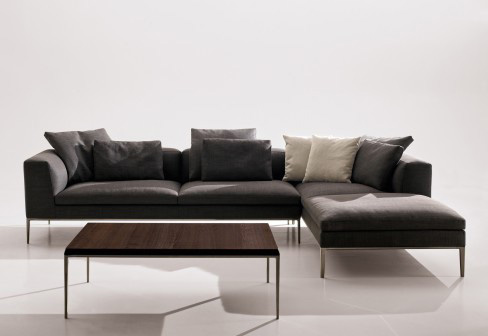 Author Mick De Guilio will be at Davis & Warshow, fourth floor, for a signing of his latest book. In Kitchen Centric, De Guilio examines eighteen of his favorite kitchens across a wide variety of settings ranging from mountain cabins to urban apartments, explaining his theories and processes of kitchen design.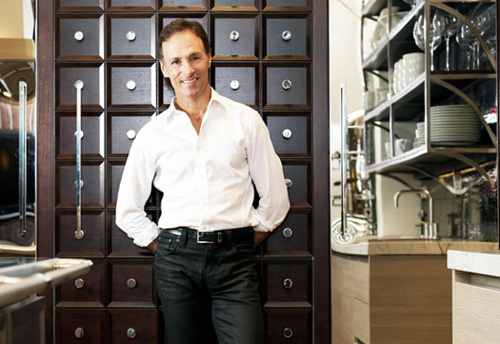 Poliform, on the sixth floor, will have on display furniture pieces launched last month at Salone di Mobile in Milan, both the Santa Monica lounge chair by Jean-Marie Massaud and the Bolton Bed by Giuseppe Vigano. In addition, this evening will be the opening of Poliform's new Wardrobe Gallery of walk-in closets and storage solutions.
Hastings Tile & Bath, on the tenth floor, will feature a new shower system by Nikles. The Nikelsmatic includes an innovative electronic shower valve and, like other Nikles products, is noted for being highly water efficient in part by using their patented Airdrop technology which combines water with air to create a very efficient high pressure spray.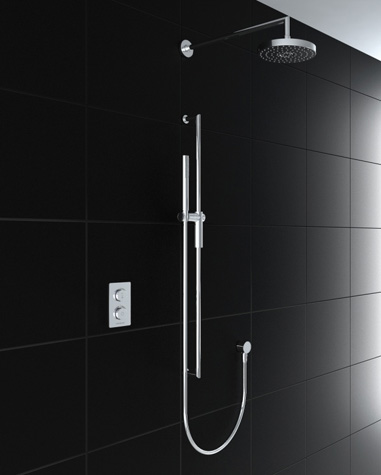 Also on display at will be the new Sonia Collection of bath furniture, including the sharp and modern Fractal system, pictured below.