Styleture is always on the lookout for interesting furniture designers from around the world. This week, we spotlight one of Australia's most highly awarded furniture designers: Jahroc Galleries.
Located in Margaret River in Western Australia, Jahroc are designers of finely crafted and creative furniture pieces influenced by thousands of years of design. Acutely aware of the forms and textures that create the environment, Jahroc combines the grace and beauty of the State's jarrah, karri and marri forests, with the fluid lines and raw energy of the Indian Ocean. The company has forged strategic timber alliances with millers that specialize in salvaging fallen logs from the forest floor. With unusual shapes and striking grain patterns not found in commercial milling operations, Jahroc is able to create pieces of furniture that are decidedly unique and special. The company also acquires material from demolished bridges, warehouses, and wool stores – material that most others would simply consider waste. With a philosophy that extols the use of such finite resources, Jahroc excels as a responsible furniture designer in a wasteful world. For the design enthusiast, Jahroc is a furniture designer that creates singular, eye-catching pieces that seamlessly blend materials, a craftsman's touch, and a creative flair. A few pieces that caught the attention of Styleture include:
Pencil Post Bed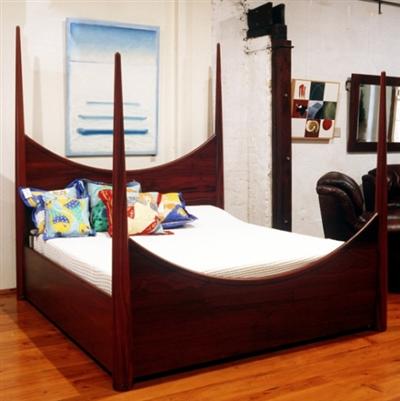 This bed is Jahroc's interpretation of a "Pencil Post" bed. Its simple form evokes a restful feeling, drawing the eye to its gentle curves. The first Pencil Post bed Jahroc made had posts recycled from an old shed in Kellerberrin, while the head, end and rails are all cut from the same fallen tree collected in the Manjimup area.
Windows to the Lagoon Coffee Table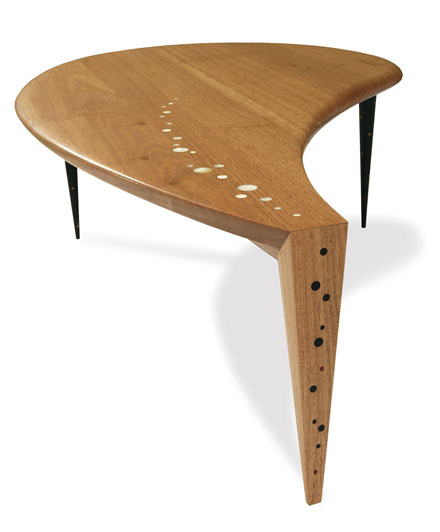 This coffee table was built as part of a collection of designs inspired by the Abrolhos Islands.
Blackbutt was chosen for its minimal grain pattern with scattered mother of pearl inlayed, offering the viewer an insight into the beauty that lies below. The table is suspended on "Urchin" like spikes of solid Ebony with inlayed Blackbutt and Pink Marble that gives a hint of coral colors, with a curvaceous spine which is best viewed while lying on the floor.
Mangrove Chaise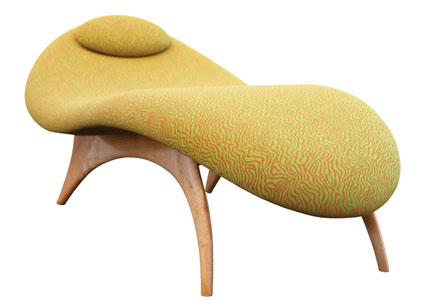 Also built as part of a collection of designs all inspired by the Abrolhos Islands. The inspiration for this piece came from a session in a mangrove area, the sinewy pale branches with their lush billowing canopy seemed to demand a sculptural daybed to be made. Blackbutt timber was ideal for its hardness and light color, while the fabric was chosen for its texture and color relating to the mangrove.