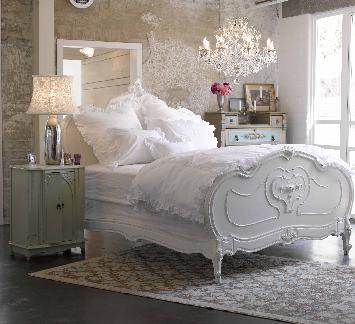 We've all done it – driven by a garage sale or strolled through a flea market to marvel at all the lovely antique pieces only to leave empty handed – because although vintage items look intriguing, we're never quite sure where to put them. Bronze candle holders and velvet arm chairs may seem like a fun purchase, but how do they fit into your home?
Enter Shabby Chic decorating, also referred to as Cottage Style. This design style can best be equated to buying a pair of worn-out looking jeans – something that looks vintage and yet is stylish.
The Shabby Chic look is achieved by incorporating used, elegant furniture into a more modern and relaxed setting. Sofas and chairs are slightly overstuffed – creating a bit of an English -country feel and side chairs might have cane or rush seats, which is very cottage-like. Tables, dressers, and lamps that have worn down edges and several coats of paint on them that show their age are a staple of this decorating style. Re-purposing old pieces of furniture is key to achieving this look and is a great way to save some money when redecorating. Even buying new furniture and distressing it to make it look old and worn, like an antique heirloom, is a trick of the Shabby Chic decorator.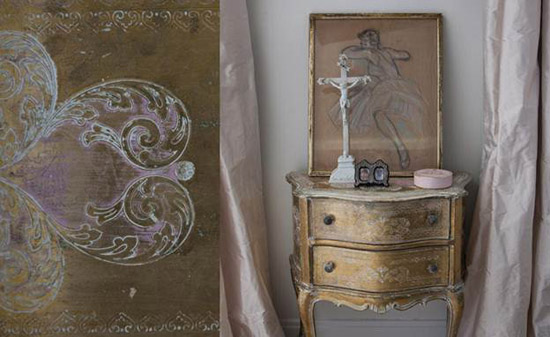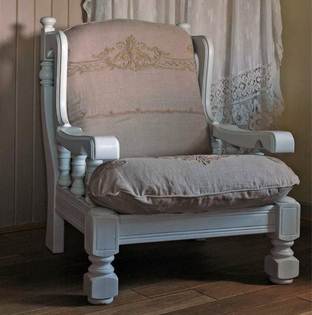 Fabrics also have an intricate role in Shabby Chic design, usually soft-rose colored florals, gently faded pastels and soft velvets all can be mix-matched perfectly to create a warm, romantic look.
Don't be mistaken, this isn't your grandma's living room; Shabby Chic brings glitz to the vintage look. Think alluring crystal chandeliers, acting as the perfect centerpiece, exuding old elegance with some modern-day bling. A light pastel colored wall usually accompanies this mixed-matched décor and the result: a feminine, romantic room with each piece of furniture luring you in to tell its story.