Despite all the advancements in modern technology (or perhaps because of this), many of today's homeowners clamor for the days of old, when we perhaps rolled our wheelbarrow off to the local blacksmith to outfit us with a new chest of drawers or table for our modest country home. Such handcrafted products remind us that we are real, of the Earth, and not just ants milling around in the contemporary anthill that has enveloped the entire world. We hearken to the past, when our homes were constructed by friends and family, and modeled our furnishings to fit our precise needs. Many people pine for a vintage style from the days when a blacksmith was the major 'designer' in town.
Blacksmithing is not a term that is thrown around too often in home design. However — it does represent an urban industrial style with a sense of history and integrity. Companies using centuries old blacksmithing techniques make products that provide a breath of fresh air from the hordes of mass-produced, low quality goods. Proven again and again in popular Tumblr and Pinterest posts, the vintage industrial vibe of home décor and furniture is in and has re-fueled many people's interior design inspirations.
Attention to details
Are you sure the shiny, neat looking cabinetry and door hardware around the house goes with your vintage decore? Hand-forged hardware designs are crucial details to add to an urban home.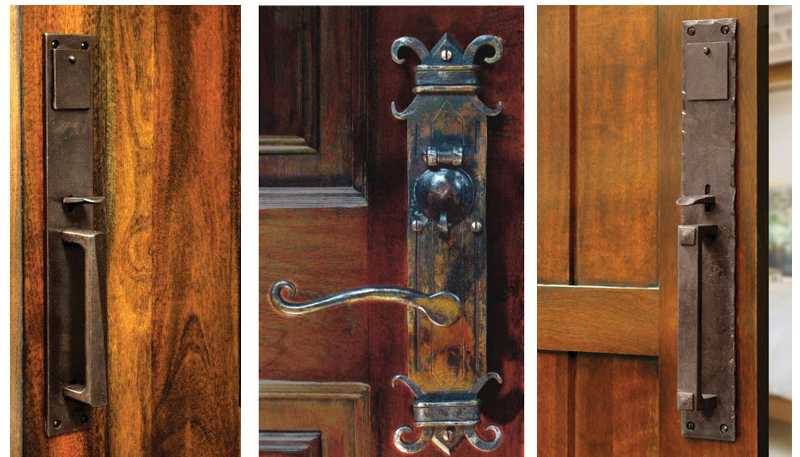 Milan, Chateau Mortise, Cody by Hardware Renaissance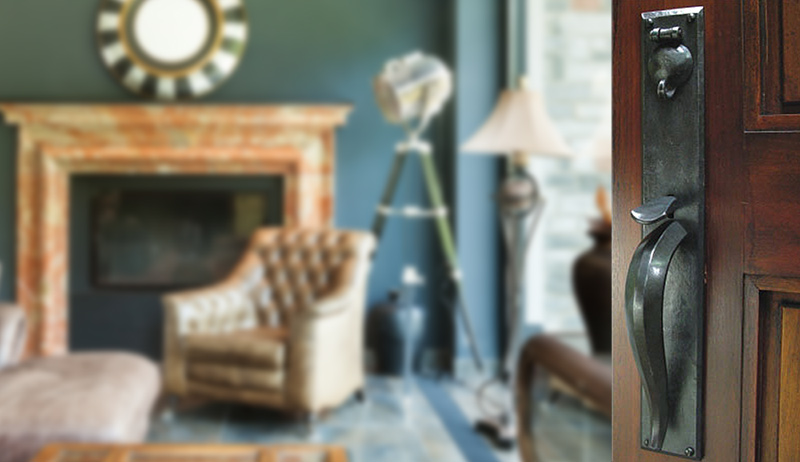 Verona by Hardware Renaissance
Hardware Renaissance's fine hand-forged iron and sand cast solid bronze hardware are made with the skills and processes of traditional blacksmithing. Founded by Anagha Dandekar, Hardware Renaissance is a woman-owned company whose products show the diverse enduring beauty and style of hardware design. www.hardwarerenaissance.com
Hand-forged products made by blacksmiths have a signature and very authentic feel. The style has blend of influences from the Iron Era, the Industrial Revolution, up through World War II. Despite the fact that their job seems tough and rough, many delicately hand crafted products are actually produced by blacksmiths.
Along with today's influence from the fashion world, the vintage trend endures through popular rustic styled home décor.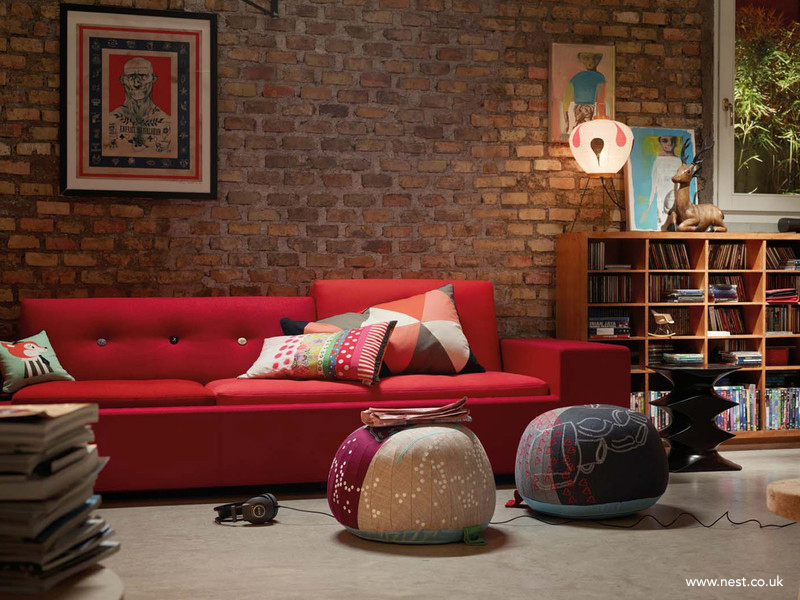 Red brick walls, wooden shelves, and timeless furniture styles are must haves to achieve the rustic vibe at home. To go above and beyond the basics, here are a few tips:
Go Flea Market Hunting
There are a handful of flea markets held monthly in most cities. Full of one-of-a-kind knick knacks and ephemera usually sold at reasonable prices, these home décor treasures will certainly enhance the vintage setting at home.
Two of our favorites: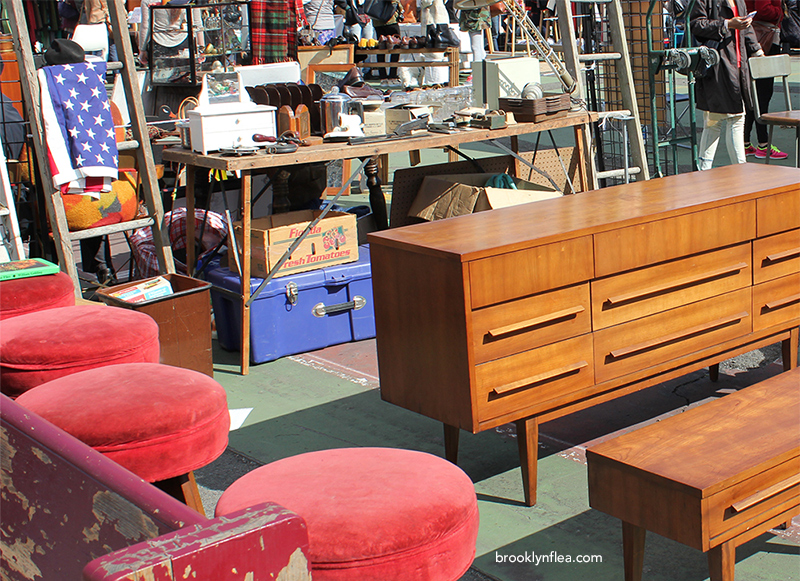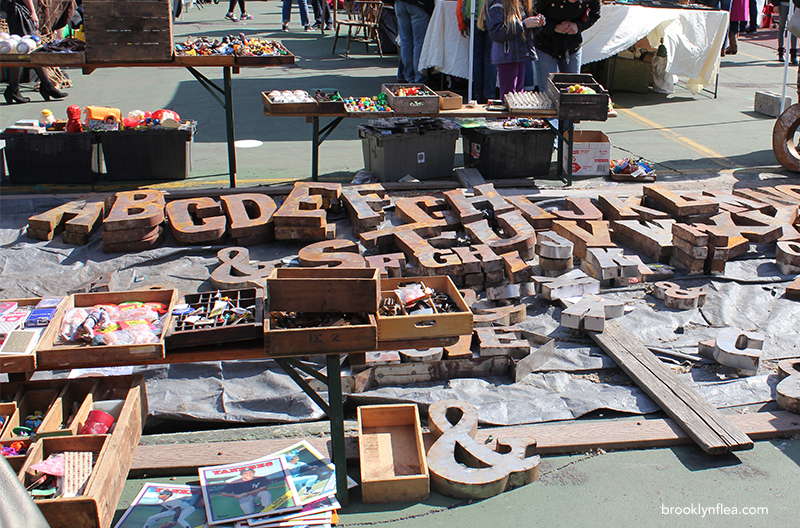 Brooklyn Flea Market – Saturday and Sunday from April through November
Rose Bowl Flea Market – 2nd Sunday of Every Month
DIY Vintage Twists
What's great about vintage decorating is that you are able to utilize your old belongings or add a twist to your existing style of decor. Accessories are the simplest way to transform your home – decorate your room with an antique looking jewelry boxes, mason jars, or vintage movie or print advertisement posters. Lace or crochet fabrics from old clothes could be used as tablecloths. To "age" a bundle of old books or textbook you no longer read – rub the surfaces with sandpaper or paint over them with matte paint. Then stack them up on the coffee table to give a rustic look.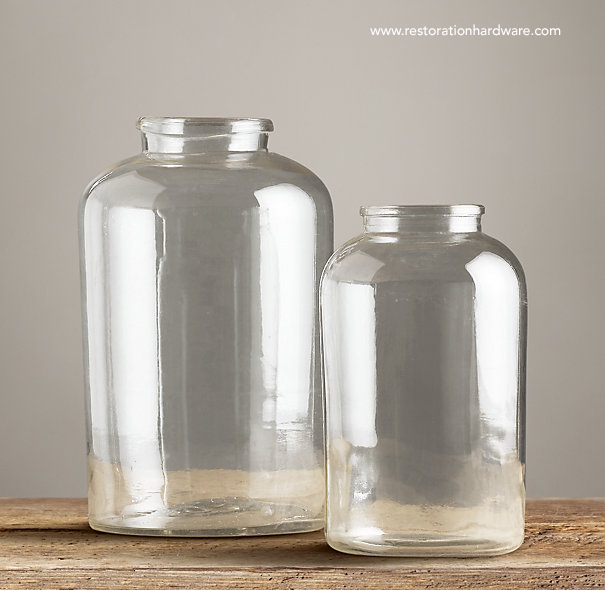 Vintage style has become one of the hottest trends in interior design. From aspiring hipsters to wealthy business owners, the vibe induced by a raw, handmade classic piece emits a feeling of authenticity that has captured the hearts of interior designers and consumers. Without great costs, but with a hearty character, the industrial urban style of home design is here to stay.