If you're curious about retail applications for LEDs, Commercial Construction Magazine's recent article about Starbucks renovating its flagship store in the heart of New York City's Times Square Theater District may be a good case study. It shows how one mega retailer is using solid state lighting to achieve aesthetic as well as energy conservation goals.
Starbucks chose to use LEDs for the New York store renovation in order to: create an old Broadway décor theme; achieve certification by the U.S. Green Building Council's LEED program; and meet its own Energy Conservation goal of reducing each store's energy consumption 25 percent by 2015, according to the article.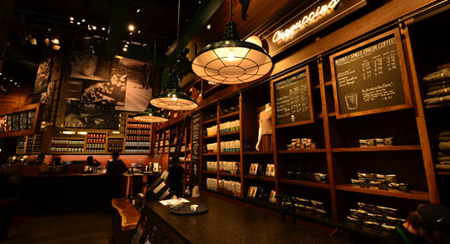 To meet the project's environmental and cosmetic needs, 73 Toshiba LED PAR30 lamps at 16.3 Watts and 55 Toshiba LED MR16 lamps at 6.7 Watts were installed throughout the store.
In short, Starbucks and its lighting designers achieved the aesthetic impact they were aiming for while achieving an annual savings of $11,750 in reduced energy and maintenance costs. Commercial Construction Magazine reported the store will experience a return on investment in less than a year from when the project was completed.
In another example of a retail establishment adopting LEDs, the Long Beach Business News reported that the Broadway Mall in Long Island, New York took advantage of a local government rebate program to convert its lighting to LED. The mall estimates it will save $48,000 annually through reduced power bills and lower maintenance costs. In addition the mall hopes to benefit from a brighter and freshened shopping environment.
So what are some examples of LEDs designed for use in retail settings? For the answer we checked out a few products made by City of Industry, Calif.-based CSL (Creative Systems Lighting).
The company's Eco-Downlight LED series is well suited for retail and commercial spaces because it replaces the currently predominate MR-16 bulbs found in most recessed lighting using just sixteen, rather than fifty, watts. It runs much cooler than traditional lights which reduces air conditioning costs and contributes to their longevity.
In April 2012, CSL launched their Eco-Downlight "LED Mini" Generation 2, which offers more power and higher energy-efficiency with an 14-Watt LED delivering 700 lumens and a color rendering index of 80. Voted one of BUILDERnews' "Best Products" of 2011, the LED Mini features a 2-inch aperture, one of the smallest on the market today. Available in three interchangeable optics, the LED Mini is optimized for both new construction and remodel/retrofit commercial applications and has an average-rated lamp life of 50,000 hours at 70% lumen maintenance and offers modularity of trims and housings. The Eco-Downlight is ENERGY STAR-compliant and Title 24-compliant and meets the most advanced technical needs of architects and lighting designers today, ensuring a cool operation that reduces HVAC expenses and a long lamp life that reduces maintenance costs.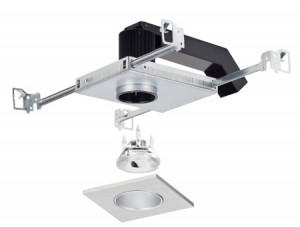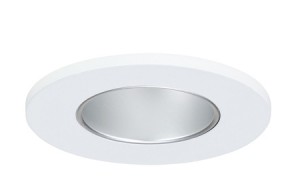 CSL's Invizilite Generation 2 answers all of the most challenging concealed lighting issues: tight radii, sharp turns, confined coves and restrictive spaces. It features a flexible two-conductor cable and accommodates CSL's high-power one-watt LED modules. The sockets may also be removed and/or relocated to place the light right where it's needed.
"Covert Cool" aptly defines CSL's new LED Eco-Cove lighting system for hard-to-reach locations. Featuring a 120V linkable system requiring no external remote transformers or drivers and a long 50,000-hour lamp life at 70 percent lumen maintenance, Eco-Cove offers surprising versatility in two available sizes: a 6-watt, 300 lumens, 10.5-inch long version and a 12-watt, 600 lumens and 21-inch long version. It's also adjustable with a 120-degree rotation, ELV dimmable and UL and wet location listed.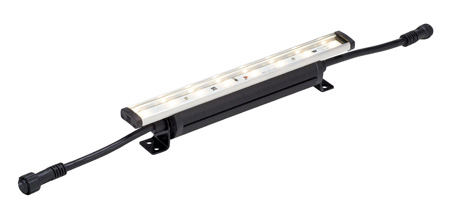 It's more than likely that we will be seeing more and more LED lights around us as the technology continues to advance and be better understood by building and business owners. Perhaps the most exciting part about this technology is how easily the scale of the lighting can be adjusted from lighting up a sales rack to lighting up a national landmark such as the Empire State Building.