It's a bird, it's a plane, no — it's great design! Summer is an exciting time for our favorite caped crusaders. Comic-Con sweeps San Diego, and our favorite superhero movies fly into packed theatres. When it comes to design, we're always fighting for truth, justice and the stylish way. Here's a look at some of our favorite super powered products that will pack your home with some "WHAM! BAM! POW!"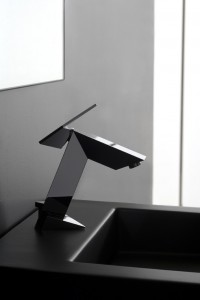 Batman: Stealth by GRAFF
When you have a secret identity, even your bathroom needs to go undercover. Channel your inner Bruce Wayne and deck out your "Batroom" in Gotham City style. With clean lines, precise angles, and a singular silhouette, GRAFF's Stealth collection owns its space, capturing the definitive strength and character of the Dark Night himself.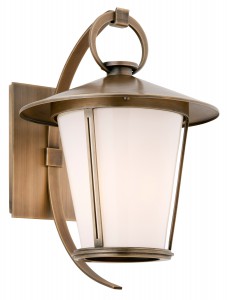 Green Lantern: Rennie by Troy Lighting
"In brightest day, in blackest night…Beware my power, Green Lantern's light!!!" This "green" lantern is part of Troy Lighting's Environmental Series, which combines their hand-crafted lantern designs with fluorescent, Energy Star, and dark sky compliant options. The Rennie wall mount lantern is Fluorescent Energy Star certified and features opal white glassware and solid brass metalwork with an antique brass finish. Energy Star lanterns are supplied with an integral photocell that automatically illuminates the lanterns at dusk and turns them off at dawn – meaning with Rennie, you don't need Green Lantern's power ring to light the way.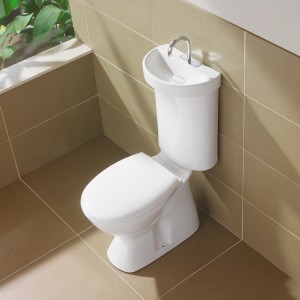 Aquaman: Profile Smart by Caroma
Aquaman doesn't often get the respect he deserves, but while other crime fighters stick to the cities, he's out there protecting our oceans and seas. Landlubbers like us can do our part and help Aquaman save our water too. Caroma offers exceptional design and commitment to water conservation. The unique design of their Profile Smart high efficiency dual flush toilet utilizes an integrated sink. After flushing, fresh water is directed through the faucet for hand washing and drains into the tank to be used for the next flush. With only 1.28/0.8 gallons used per flush, we think the Profile Smart would get the Aquatic Ace's seal of approval.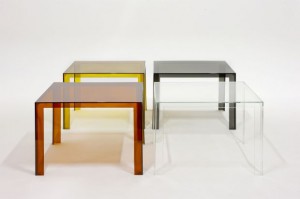 Wonder Woman: Invisible Table by Kartell
After a busy day of rounding up bad guys with her Lasso of Truth, Wonder Woman flies home first class in style. Hidden in plain sight, Kartell's Invisible Table channels the technical innovation and beauty of her invisible jet. Kartell practices an innovative injection technique using a single mold that can handle the table's weight, size and stability. For those who prefer their furniture a bit more conspicuous, the Invisible Table is also available in select colors.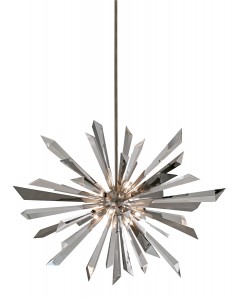 Superman: Inertia by Corbett Lighting
A man with superhuman strength deserves a design that's just as powerful. Not only does this fixture resemble Baby Kal-El's Starship in the classic 1977 film, it perfectly expresses Superman's dual identities. The stainless steel base calls to mind Clark Kent's modern Metropolis, while the bursts of crystal are reminiscent of Superman's home planet of Krypton. Combined, both elements create a powerful, iconic look worthy of Earth's Greatest Hero.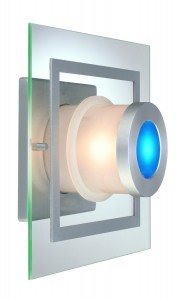 Iron Man: Drift by Creative Systems Lighting
Iron Man's powered suit of armor is a sight to behold, but perhaps the most striking feature is his uni-beam projector. CSL's Drift channels this unstoppable power in the form of an ADA compliant wall or flush mount. Featuring diecast aluminum housing, a glass diffuser and cylinder, and satin aluminum finish, Drift is just as cool as Tony Stark.
Do you know any super powered designs that we should add to this list? Tweet us @Styleture