Here at Styleture, we are nothing if not lovers of environmentally conscious interior design. We've been hooked on the trend since long before Ed Begley Jr. was driving around in an electric car (read: a long time). When it comes to environmentally conscious design for the kitchen, we get even more excited because of all of the great products out there. A decade ago, the Eco-Kitchen might have been defined by bamboo flooring and recycled countertops. Today's Eco-Kitchen, however, is cleaner, greener and smarter thanks to a range of innovative energy-efficient kitchen products hitting the market.
From energy-efficient range hoods and top-of-the-line LED downlights to water-saving faucets, here are four chic and green products that bridge the gap between style and sustainability.
Zephyr® – Next Generation Europa Collection with DCBL Suppression System™ – Modena Wall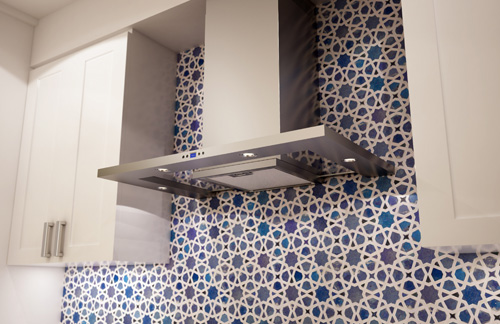 Part of the Next Generation Europa collection and resembling a floating island made of steel and glass, Zephyr's Modena houses the industry's first DC brushless motor in a range hood, the most advanced Bloom™ HD LED light bulbs and electronic LCD controls within its one-inch stainless steel canopy, all which enable the hood to consume 77% less energy but with 30% more power. Plus, the Bloom™ HD LED light bulbs have a 25,000-hour lifetime that never get hot and are cool to the touch. The Modena Wall exceeds ENERGY STAR requirements and is 80% more efficient than other hoods out on the market today. A bold technological breakthrough, Modena comes equipped with DCBL Suppression System™ technology, ensuring its performance to match its stunning looks.
Tango – Corbett Lighting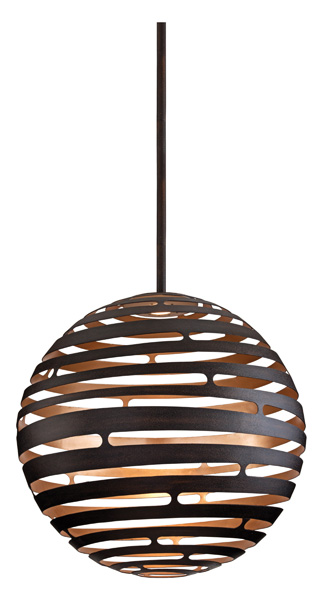 Tango is made from laser-cut metal formed into a seamless sphere with an innovative, concealed high-performance LED light source. The textured bronze exterior and silver leaf finish interior makes for a beautiful contrast of color. The fixture uses LED bulbs, which last longer and use less energy than incandescent and CFL bulbs.
CSL – LED Mini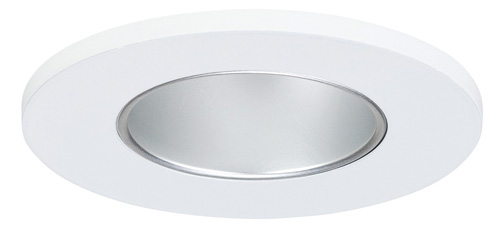 The LED Mini by CSL® (Creative Systems Lighting) features a 1-3/8-inch aperture (one of the smallest aperture recessed product on the market today), an integral proprietary 120V LED driver that is 90% efficient and an average-rated lamp life of 50,000 hours at 70 percent lumen maintenance. The Energy Star-compliant fixture ensures cool operation that reduces HVAC expenses and a long lamp life that reduces maintenance costs.
GRAFF – Corsica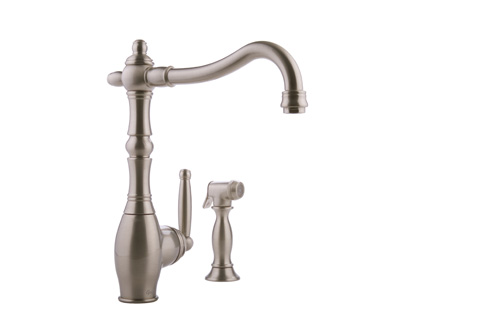 A slightly more traditional choice, the Corsica suits many kitchen designs. Elegant when shown in Polished Nickel or Steelnox® Satin Nickel, the GRAFF Corsica and its matching side spray look decidedly more traditional when seen in Olive Bronze™, Antique Brushed Nickel, or Antique Copper. Available with a G-9300 water-saving aerator spout which reduces the water output from 2.2 to 1.5 gpm, the Corsica offers a green option for eco-conscious homeowners.
With products like the ones above, the idea of having an Eco-Kitchen becomes something that is well within reach.