Today Styleture turns our attention to Istanbul-based ilio, the home product brand of the well-established design firm, Demirden Design. These guys have a novel approach to both the design and the manufacturing process, taking inspiration from the natural world to create a fresh new look for everyday functional objects.
ilio's focus is on tableware, furniture and accessories that celebrate the art of fine living. Each item in their tableware and furniture collections is imbued with a unique artistic identity and contemporary sensibility. ilio's design sensibilities are at once beautiful, functional, daring and playful. Each of their pieces tells a unique story through outstanding production techniques and high quality materials: ilio's fine china products are made using a double-firing process, which provides hardness and durability while preserving the medium's delicacy; and ilio's glass products are handmade with crystalline glass (lead free crystal), creating courageous products with real artistic value.
Styleture has been keeping our eye on ilio for a while now and it's about time we shared some of our favorite ilio products with you:
Black Diamond & Diamond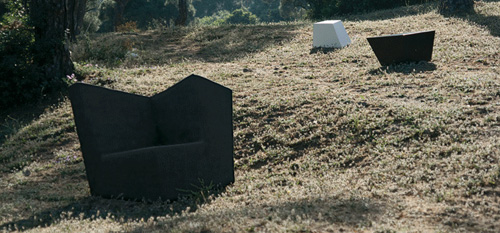 With its interesting, angled structure and ability to be rotated into different sitting positions, black diamond is both a comfortable armchair and a dynamic sculpture. Made from polyurethane and fabric.
Bookwave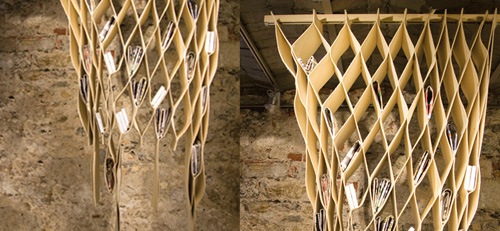 It is a curtain, a room divider and a bookshelf. The soft soul of the fabric provides all these functions in a new approach as it expands to any size. Made from felt fabric and stainless steel.
Katkat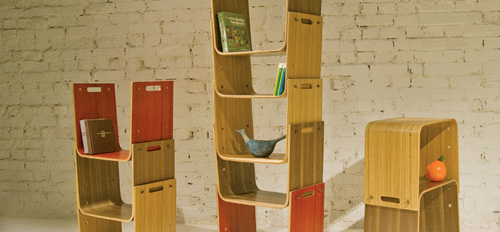 Katkat can be stacked in both directions as a shelving system. It can also be used singularly as a stool. Layers of different colors are mixed and matched as a set of versatile storage components. Made from oak, walnut & African Padouk.
Vis a Vis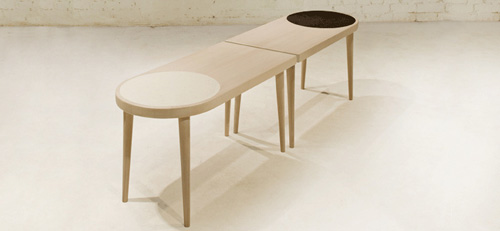 Vis a Vis combines a single stool and coffee table or alternatively, two are brought together as an extended surface. Vis a Vis provides either a private or social experience with its sturdy, practical form. Made from beech wood and felt.
ilio is one of those rare designers that pays meticulous attention to both craftsmanship and details. They also create pieces that remind us of the beauty of nature, which is about as much as we can ask for from a designer.