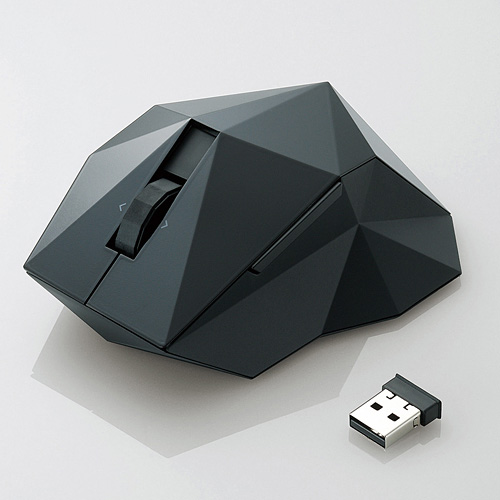 Tired of your unoriginally designed mouse, with its sleek rounded contours and ergonomically friendly design? Check out the Orime Mouse by Elcom, a wireless laser mouse that is more reminiscent of the United States Air Force's Lockheed F-117 Nighthawk aircraft, than something you'd typically find in the aisles of Best Buy.
Just a bit of background: the Lockheed F-117 Nighthawk is a single-seat, twin-engine stealth ground-attack aircraft meticulously shaped to deflect radar signals. While the Orime Mouse does not have the ability to deflect radar signals (at least as far as we know), it is formed entirely of flat surfaces, much like the F-117. With a highly technical appearance and sharp lines, the Orime Mouse can easily bring a striking new design element to your otherwise standardized work area. As far as functionality goes, the mouse comes with your standard buttons and scroll functionality. It connects wirelessly utilizing a USB dongle and has a 10-meter range. It even comes in four colors: black, red, silver, and white. However, anyone who picks up on the F-117 connection will undoubtedly choose black.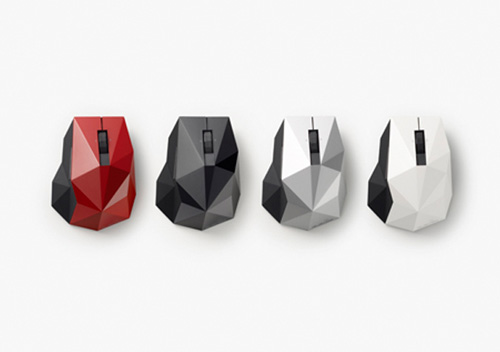 At $90 a pop at japantrendshop.com, the Orime Mouse is hardly the cheapest mouse on the market. But it's the only one that will make you feel like you're at the control of a U.S. fighter jet. Sort of.