As one of the most-watched annual televised events, it's safe to say that most televisions will be tuned into the Big Game this Sunday. But if the sports bar is too crowded, consider bringing the bar back to you. Perfectly suited for a basement or den, the home bar is the ultimate place to sit back and watch the game or just kick back with friends. Looking to add some style to this fun home space? Here are some stylish designs we love inspired by the local pub.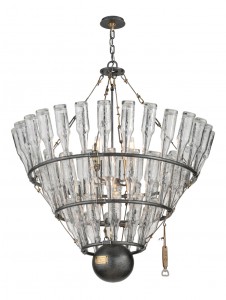 121 Main – Troy Lighting
Evoking the rich legacy of a timeless brewery or local pub, 121 Main is a unique chandelier created using original glass beer bottles. A dangling bottle opener adds a whimsical touch to the wrought iron fixture suspended by steel cables, highlighting aged brass hardware and a wrecking ball center.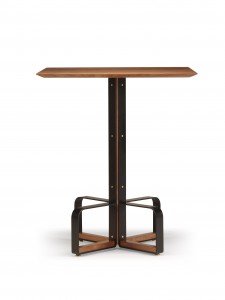 Piedmont Cafe Table – Skram
The Skram Piedmont Cafe Table offers up industrial chic style perfect for a pub environment. Its square tabletop is supported by a sturdy base ending in four open square "legs" that keep its aesthetic warm and light. The table is offered in three different heights and a variety of wood and metal options.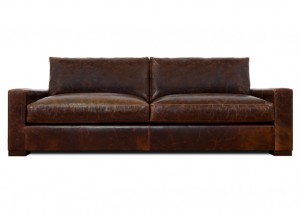 Grant Collection – Thrive Home Furnishings
Allow yourself to be enveloped by Italian leather and soft, premium feather and down blend cushions. Featuring hardwood legs stained in walnut, the Grant collection's extra wide arms invite sitting and conversation while its square-lined design makes a bold statement. This series includes sofas, loveseats, sectionals, chairs and ottomans, with some pieces offered in fabric options.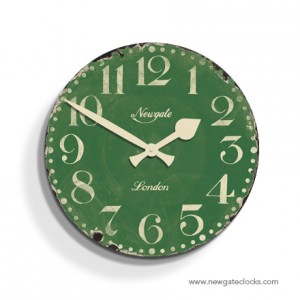 Market Hall Wall Clock – Newgate Clocks
Keep or lose track of time with this rustic wall clock from Newgate Clocks. It's expertly designed to replicate the intricate detailing found on old enamel clock dials of years past. With an "aged" effect dial on a composite wood dial plate, it sets the tone perfectly for a pub-inspired space.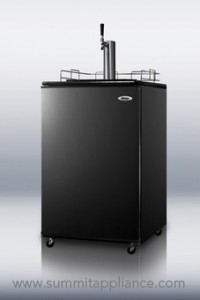 SBC490BI7 Series – Summit Appliance
No home bar is complete without the perfect beer delivery system. For keeping your beer cold and tasty, look no further than Summit Appliance. Available in black, diamond plate, or stainless steel, and with single, double, or triple taps, these customizable beer coolers are perfectly sized for half, quarter, and mini kegs of your favorite brew.
Got any other ideas on tap? Let us know on Twitter @Styleture