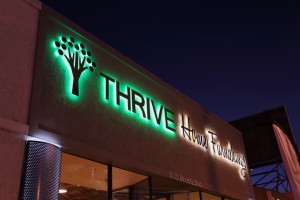 As our lives become increasingly complicated with the stresses of the everyday, carving out a personal refuge is more important than ever. Perhaps the need to simplify is in the zeitgeist, as we've recently seen a return to mid-century modern design. As the name suggests, this style first came to prominence in the middle of the 20th century, ushering in a wave of furnishings pared down to the bare essentials. Recognizable for its absence of ornamentation, this fresh and minimalist aesthetic is making a fierce comeback in the interior design community. However, what we are seeing isn't just replication – it's a "revival" in every sense of the word. In particular, one Los Angeles showroom, which also has an extensive online presence, is changing the way we perceive mid-century modern furniture.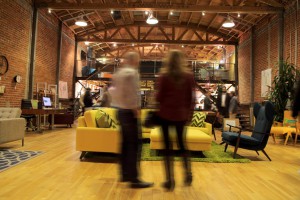 Located in the heart of West Hollywood, Thrive Home Furnishings produces mid-century modern furniture updated to reflect contemporary sizes, tastes and comfort. With offerings of sofas, chairs, tables and much more, the Thrive flagship store boasts 4,500 square feet of mid-century modern style and innovation. Because each piece of their furniture is designed and manufactured not far away – in Los Angeles – Thrive offers more flexibility and creativity than their standard counterparts.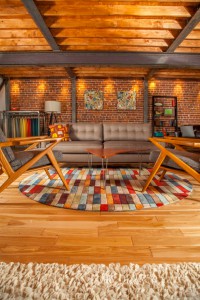 Perhaps the biggest difference between Thrive and their competitors lies in their showroom design. We were recently invited to attend a design mixer at Thrive and check out the space in person. While other mid-century modern showrooms adopt a much starker approach, the inside of Thrive is quite cozy and comfortable. With exposed brick walls, rich hardwood floors, and an industrial loft space, it feels like you're in your coolest friend's super stylish apartment.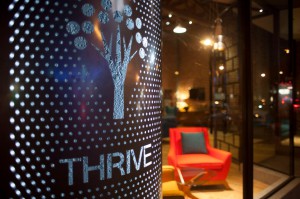 From the outside looking in, you get an immediate sense of the showroom's incredible energy. The space is stylized with a fresh and modern feel, and all the furniture is arranged so you can see how the pieces work together. Creativity and attention to detail greet you at the door – literally. The metal entrance door of the showroom was designed, engineered, custom built, and actually fabricated by Chris Laudadio, Thrive's President and CEO. It's truly a stand-out piece that sets the tone for the rest of the showroom and certainly highlights Laudadio's creative spirit.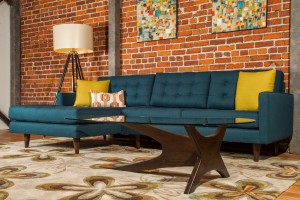 For a finishing touch, Thrive also offers some period-appropriate accessories and accent pieces. Taking design cues from modern art and vintage, iconic elements, Tivoli Audio radios are traditional AM/FM radios but with one essential update – they're compatible with portable audio devices, and some are even Bluetooth enabled. It allows you to listen to your music wirelessly while still enjoying a clean, consistent sound. Visitors are sure to see new unique products like this on every visit.
As we look to simplify in the new year, we look forward to seeing what new designs Thrive has in store.