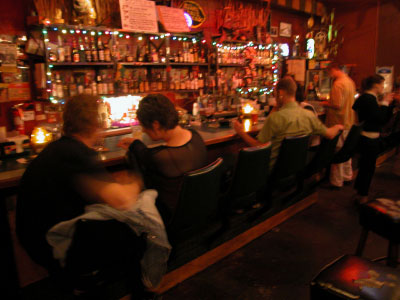 The crack editorial team at Styleture has a penchant for gravitating towards stories revolving around bar, pub and tavern style. You may have enjoyed our recent post – Books & Bars: L.A.'s Thirst for Literature. Don't worry, we're in control of our imbibing and there's not a DUI among us. So we're going to continue with this crowd-pleasing trend…
Rusty and leaky faucets, toilets that don't flush and lighting so dark you're not sure what you just stepped in may be acceptable, and even stylistically required, in a dirty dive bar whose most lavish feature is a broken pinball machine or PBR on tap. To Mr. T's Bowl (Los Angeles), the Subway Inn (New York), and all the other dive bar classics across the nation, we salute your repellent, yet strangely inviting aesthetic.
But to any bar owners hoping to woo a mid to upscale clientele, who have not put forth any effort into creating a brilliant bath environment that is pleasant in sight, sound and smell – not to mention functionality – please beware. You're losing style points fast in the mind of patrons, most of whom are Yelpers, and will not hesitate to ruthlessly – and often poetically – destroy your establishment under their pen name. Bottom line, the bathroom in your bar may be one of your establishment's most important features and finding the best products to make it a comfortable, and even sexy environment, is imperative.
Here are our picks of some of the hottest products for the hip and modern bar bath on the market:
The Brooklyn Faucet by Watermark proves the theory that when in doubt about design, go industrial. This beauty not only displays great functionality and a cool aesthetic, but also boasts a truly historic design that celebrates the working class roots of one of the most authentic and respected neighborhoods in the United States. The faucet levers for hot and cold, designed to resemble mid-century gate valves, highlight this distinguished set.
The Sydney Smart 305 1-Piece Water Closet by Caroma features industry leading Smart Technology. With two buttons for flushing – one for solid, the other for liquid – the Sydney Smart 305 is not only large, comfortable and modern in design, but it's also one of the lowest consumption High Efficiency Toilets on the market. With this piece, fussy patrons (are there any other kind?) might complain about your selection of tequila, but never your toilet.
The Naugatuck Pendant by Hudson Valley Lighting creates the ultimate in sexy, downlight ambiance for the bar bath environment. Featuring an eye-catching metal shade and a solid brass body, it also creates an attractive visual for the room. Shining just enough warm light for a patron to check their do in the mirror, without completely killing their buzz, the Naugatuck is a winner on all counts.
Patrons are particular about their bars and the bathroom environments they offer. All it takes is one bad bathroom experience for them to write an otherwise worthwhile establishment off forever. Products like the ones above not only elevate the design and functionality of a bar bath to new levels, but they also promote customer retention.