Located in the Southeast corner of the San Fernando Valley lies a gold mine worth collection of two hundred year old Bavarian Spruce. While this up and coming niche of Los Angeles, the heart of the North Hollywood Arts District is largely known for its dance schools, art galleries, yoga studios, production shops, and theaters, one might not immediately expect this to also be the home of what is left of an ancient wood mill, at one time nestled near the Chiemgau Alps in Bavaria, Germany – carefully deconstructed piece by piece – and transported to the United States. The company behind it all, Noho Vintage Woods.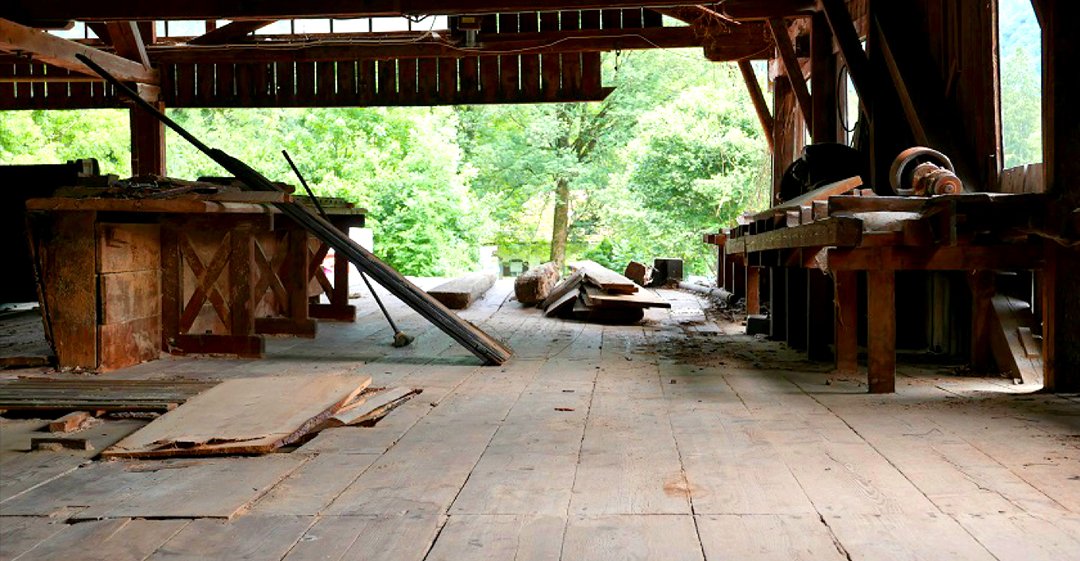 NoHo Vintage Woods are importers and distributors of fine authentic reclaimed woods from Europe. Salvaged from rare and aged sources, their curated selection of fine antique timber structures, lumber, flooring, siding and hand-hewn beams appeal to those who appreciate the decorative, historic and lasting beauty of reclaimed wood.The Los Angeles local company provides custom builders, architects, designers and homeowners unlimited design options, from adding vintage main-beams to a new building, rustic paneling to a hip gastropub, or authentic charm to an Italian villa. Their product of spruce has a rustic charm, character, and texture built over hundreds of years – qualities that can't be replicated by modern materials.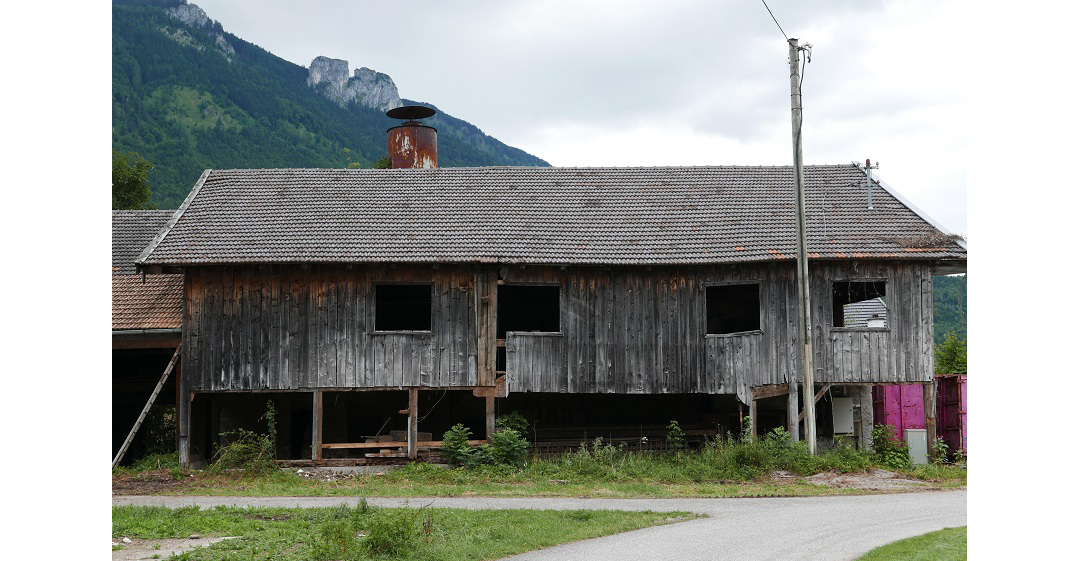 The Chiemgau Alps in Bavaria, Germany, is a destination famous for its breathtaking mountainous landscape. Quaint storybook homes dot the terrain, surrounded by lakes, rivers and moorlands evoking another time and place. This mix of lush nature and charming architecture makes up the cozy village of Schleching.From the 1930s until 2005, the Schleching wood mill, one of the oldest buildings in the village, met the demand for these antique wooden and half-timbered homes by sourcing from local forests and transporting the logs down the river to the mill. At the time of its closing, the mill was still complete with its original spruce structure,frames and interiors – wood hundreds of years in the making.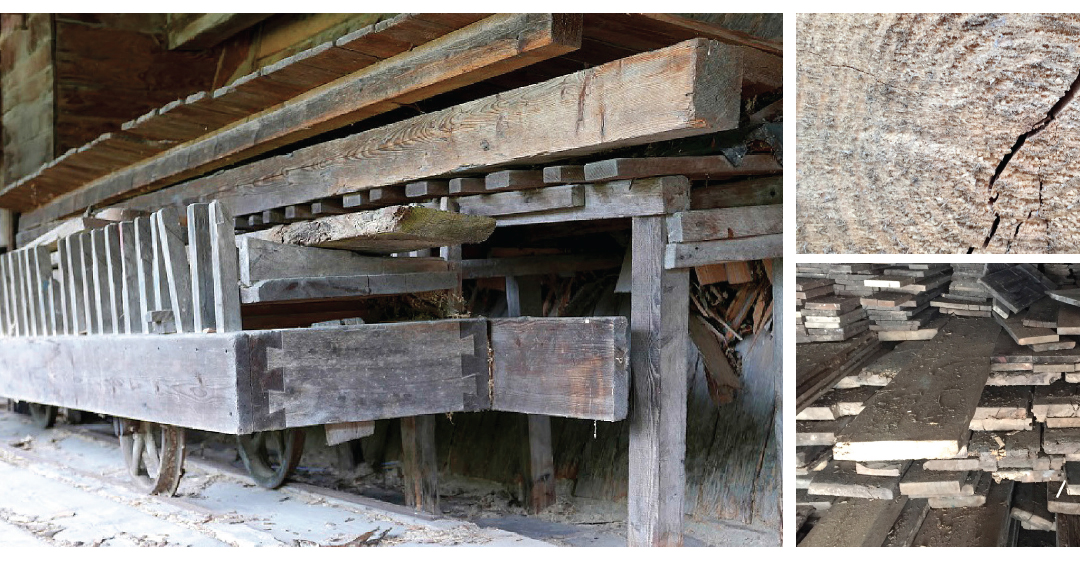 Strong, dense yet easy to cut, straight-grained spruce is one of the most versatile and important building timbers in Europe, taken from ancient trees that can reach heights of 200 feet. The over 200-year-old spruce mill wood, including solid hand-hewn beams and posts, floorboards and exterior siding is unmatched in strength, age and appearance by anything milled today. Time has solidified and hardened the textured exterior wood, lasting through frost, rain and other extreme weather conditions over the decades.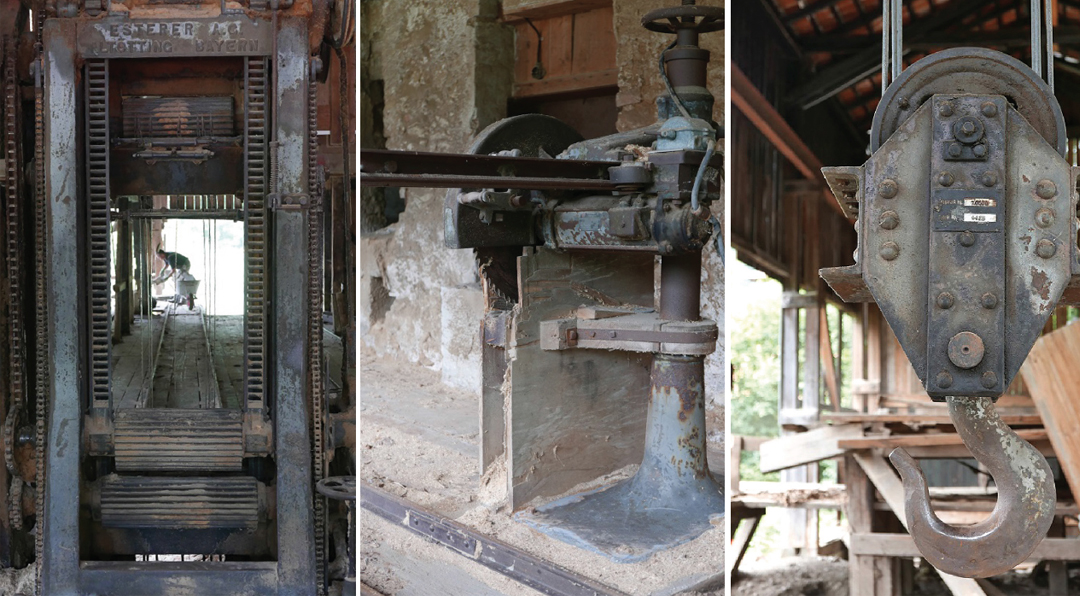 Reclaimed and exported to Los Angeles, it waits to be re-purposed by appreciators of this exceptional material. Few local designers,architects and furniture makers will have the opportunity to utilize this rare material to complete their distinguished interiors. Interested? Just ask us how to reach them.