The future of industrial product design has never looked brighter. Design innovation is at an all-time high, and the widespread adoption of smartphones or the release of Tesla's Powerwall proves that great design catches on. Inspired by these recent trends, we've compiled a list of products that seem like a shoe-in for global embrace.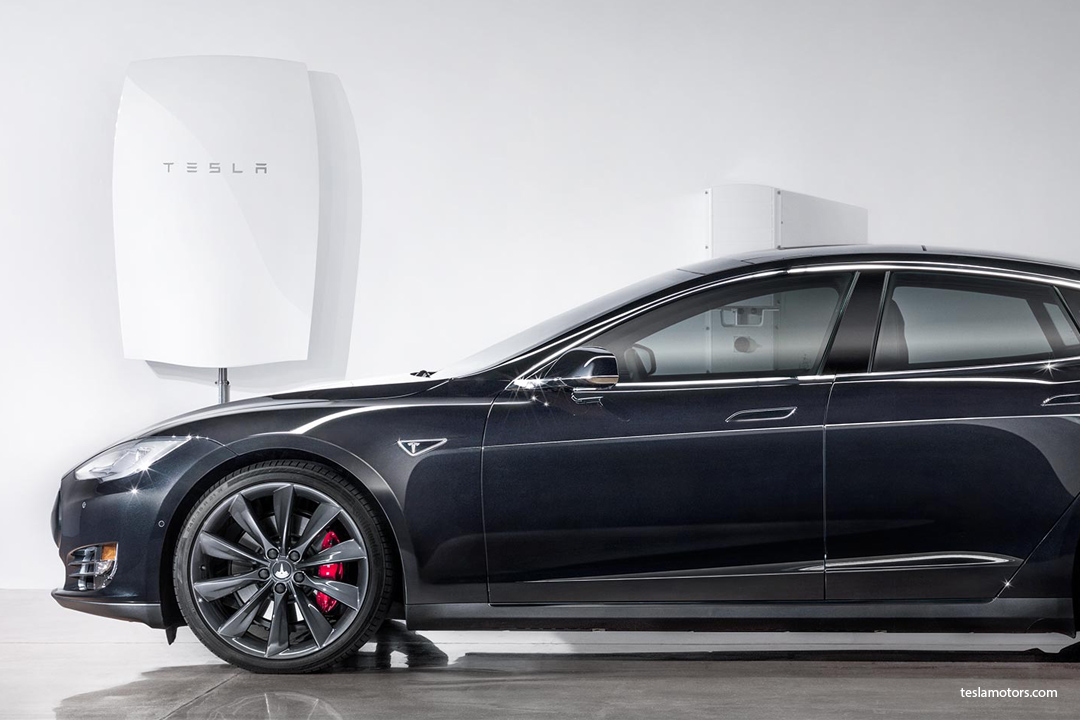 Tesla's Powerwall
Tesla's Powerwall could have merely been a pipe dream even as recently as ten years ago. Home battery backups and generators have existed for quite some time, but they have never been as innovative, efficient or design-oriented as the Powerwall. The Powerwall uses solar panels as a means of maximizing the potential of a backup electricity supply, thus taking a particularly eco-friendly approach. Current generation home batteries don't provide the power to backup your home safely or economically, but the Powerwall does it all while remaining an incredibly stylish product. It's no surprise that this sleek generator comes from Elon Musk and his team at Tesla, who have already changed the way the automotive industry operates. The only other face you could possibly envision behind this remarkable product is Steve Jobs. The Powerwall may seem to have a pretty steep price tag, but it can certainly pay off during storms and power outages.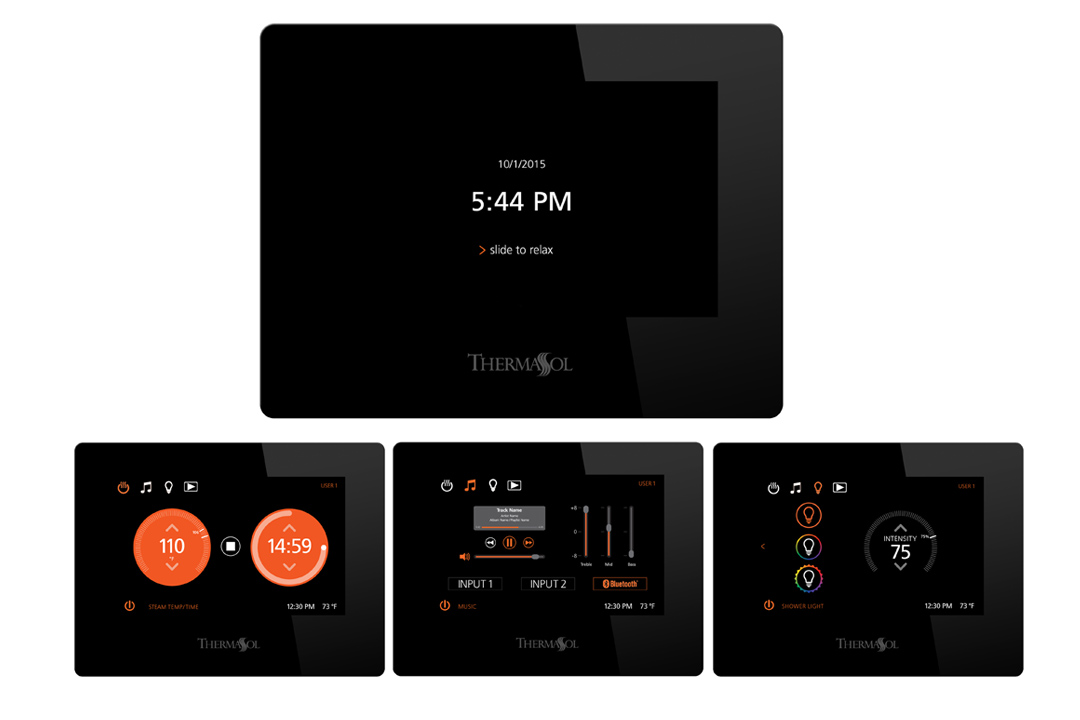 ThermaSol's ThermaTouch Controller
Let's take a look at another well-executed product that will make its big debut next spring. The ThermaTouch in-shower 7" LCD touchscreen controller for the ThermaSol steam shower brings together an incredible amount of features into one sleek product. ThermaTouch is the definition of customizable, as it allows each user to choose and save their desired settings for the steam shower and home spa experience. Of course, this includes settings like steam temperature and duration, but it also has a few features you wouldn't expect. For instance, ThermaTouch features a Tranquility mode which utilizes the hi-definition LCD screen so that videos of natural environments can play, including waterfalls, the beach and the forest. These all add up to create an immersive, relaxing atmosphere in your steam shower. The other feature that sets ThermaTouch apart is the Chromatherapy mode which uses an LED light system to deliver color palettes based on the body's natural chakras. And for those most stimulated by music, you can do this all while enjoying your favorite artist via Bluetooth throughout your bath space.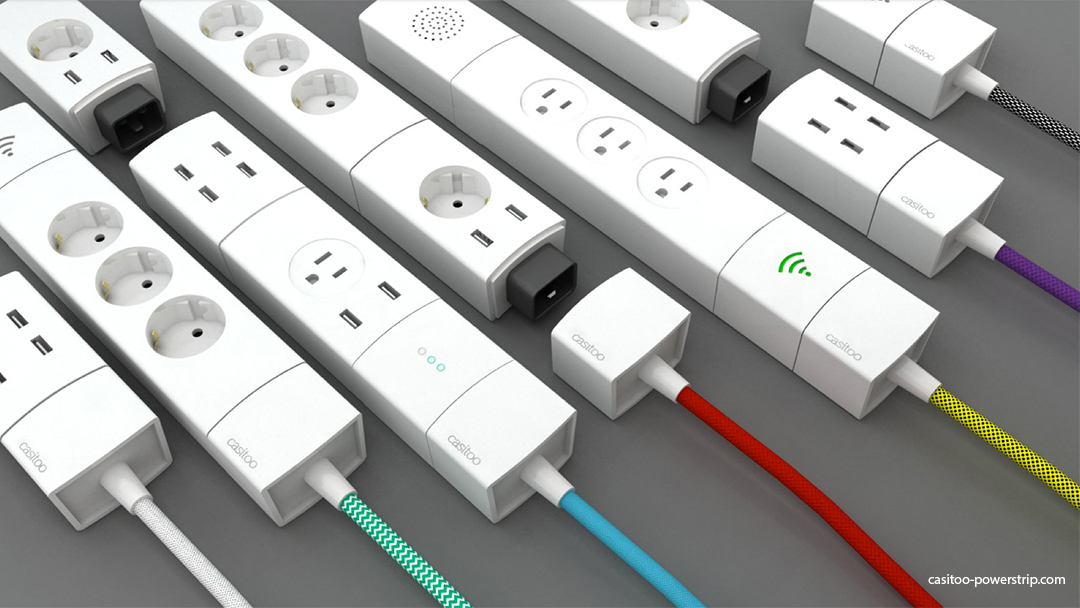 The German company Casitoo has managed to create an intriguing and progressive redesign of the power strip. Current power strips (no pun intended) are often oddly shaped, bulky and have more sockets than you know what to do with. Casitoo changes all of that by offering power strips that are fully personalized to fit your needs – nothing more and nothing less. The adaptable base puts the power in your hands (alright, I'll stop) by letting you choose exactly how many sockets you need, thus removing any unnecessary clutter. This is all important, but the biggest draw of this product is the ability to add other features as needed. This not only includes USB ports but also options such as built-in Wi-Fi, light module, speaker and even wireless charging of supported devices. And of course, it's all completely customizable, ensuring you don't take up any more floor or desk space than required.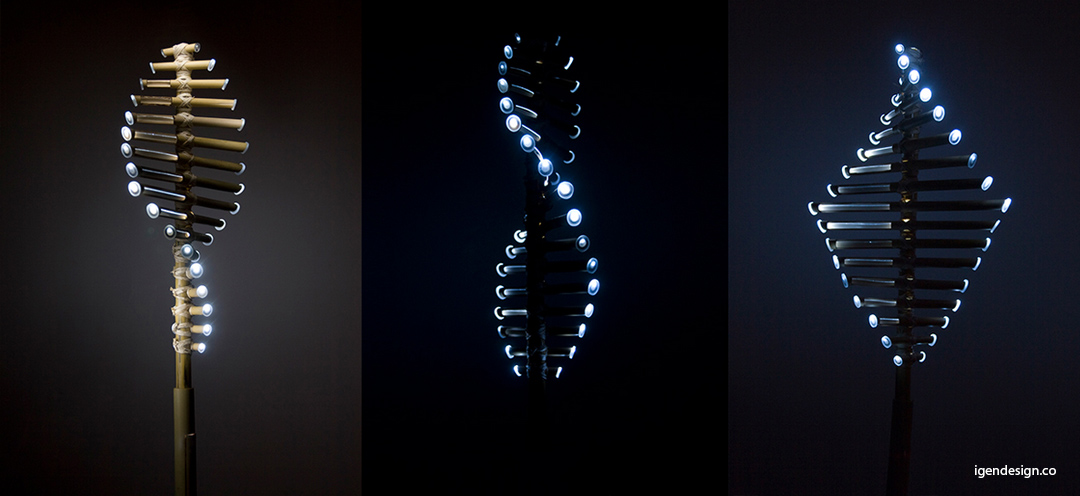 Flow by Alberto Vasquez
Another industrially designed product that is as well-designed as it is socially important comes in the form of "Flow" by Alberto Vasquez. Flow is a self-maintaining public lighting system which is crafted from bamboo and operates the same way that a wind turbine does. Besides its design being particularly aesthetically pleasing, the lights feature a body that can disintegrate entirely into nature with the exception of the electronics. This allows for the lighting structure to be fully replaceable at a cost-effective price. Bamboo is one of the cheapest and highest quality raw materials among developing countries, which ensures that this design would be able to fuel its own growth. Perhaps the most important aspect of Flow is that it can be made quickly and easily by locals in developing countries, which will not only stimulate their local economies but can also allow for countries with very little public lighting to become well-lit and ultimately, safer.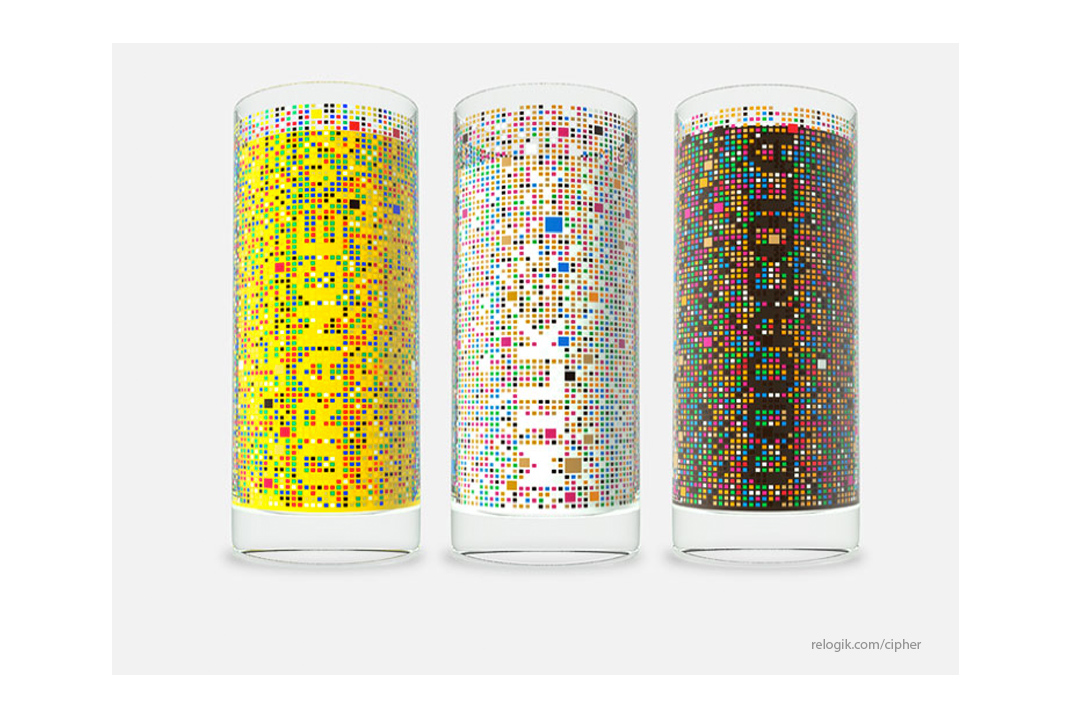 The Cipher by Damjan Stankovic
This next one may not be quite as socially significant, but it's certainly a cool design. The Cipher, designed by Damjan Stankovic, is a glass unlike any we've encountered. We have recently seen prototypes for so-called "smart cups" which digitally calculate how much we drink certain liquids, but The Cipher is far more interesting and entertaining. The glass features a seemingly meaningless mosaic of colors but reads out the specific drink once liquids are poured inside. While the colors seem entirely random at first, once liquids fill your cup, the pattern of shapes reveal the exact drink that is in your glass. This may not change the future, but it's certainly fun and inventive.
Not all of these products are attempting to fulfill the same purpose or achieve the same goal, but they all build heavily on existing concepts. Whether it's making the power strip more efficient or creating a product that can help progress developing countries faster than ever before, these industrially-designed products will surely be implemented before we know it.
You can learn more about all of the aforementioned products from these links below:
http://igendesign.co/25562/170844/our-projects/flow-public-lighting-for-the-third-world