Styleture recently traveled to Santa Monica, California, to attend the WestEdge Design Fair, a four-day event celebrating contemporary design in a modern environment packed with premium home furnishing brands and designers. While we enjoyed seeing everything the show had to offer, here is a closer look at some of our favorite booths and show highlights.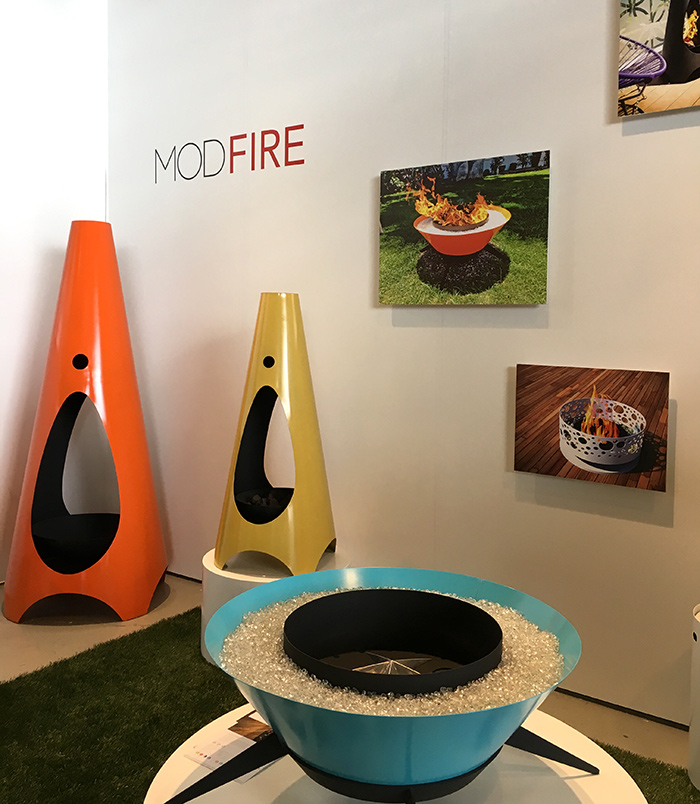 With clean lines and organic shapes, these stylish outdoor fireplaces from Modfire are perfect for showing off your personality to guests in an outdoor setting.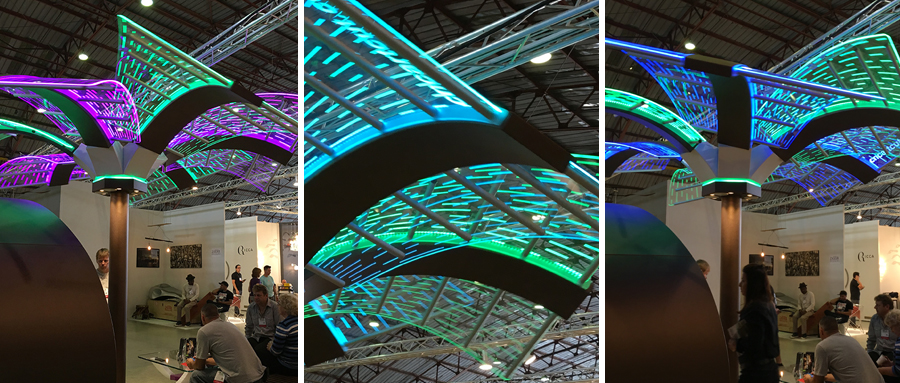 A comfortable lounge area showing off modern art palm trees with lighting that changes colors.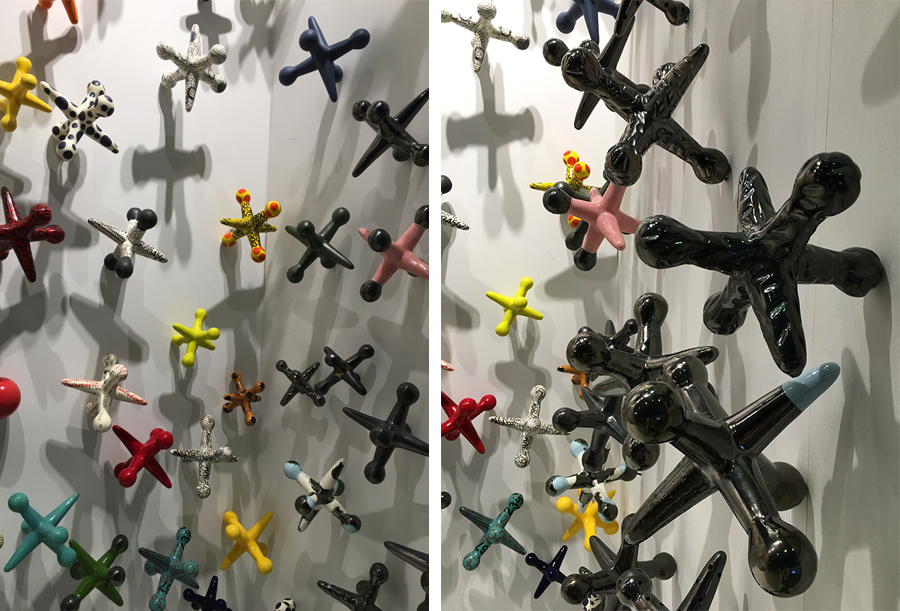 A sculptural wall art installation by artist Kaiser Suidan with Jacks in many different colors and patterns.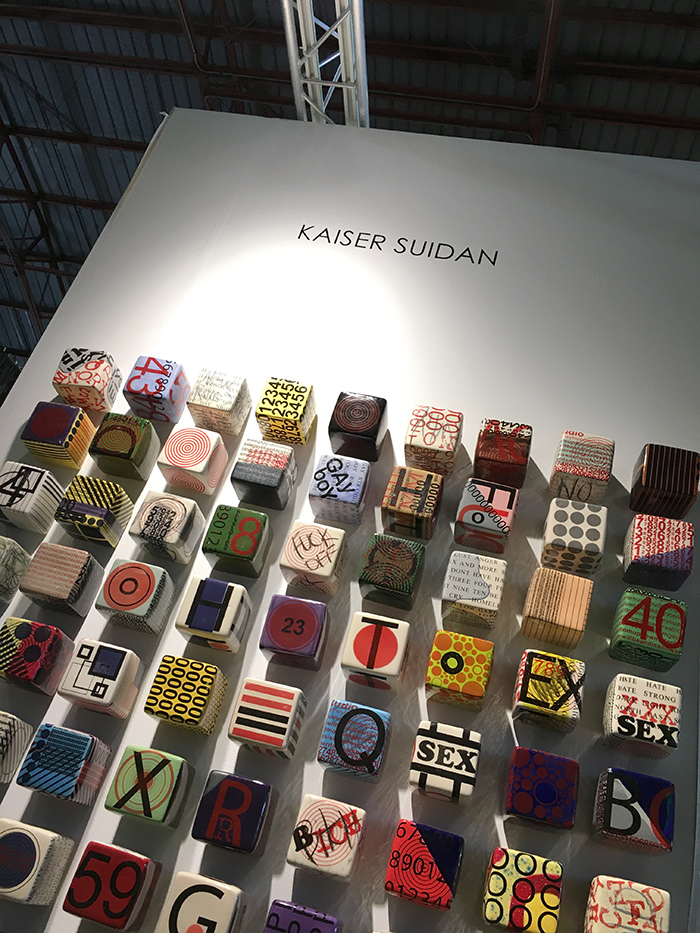 An installation of colorful, graphic wall cubes by Kaiser Suidan.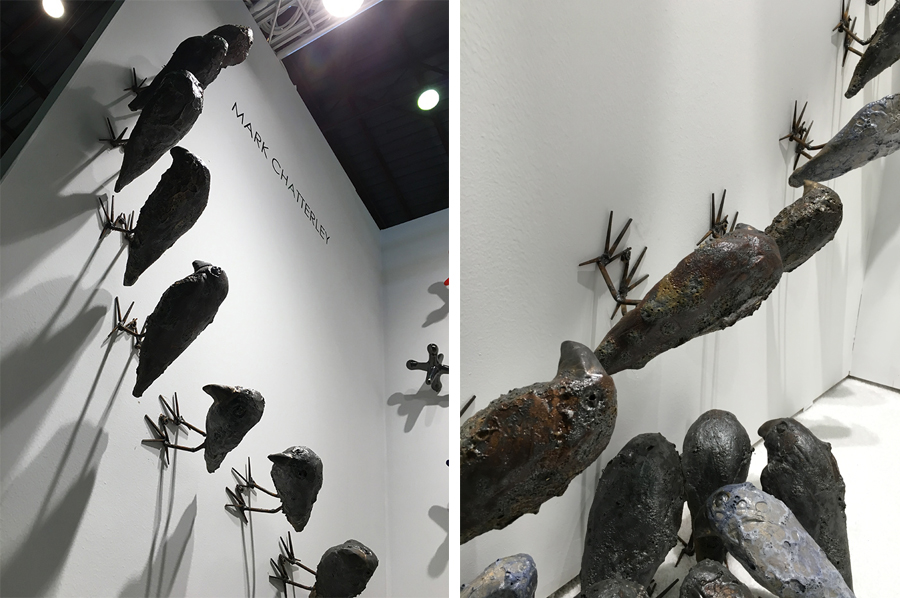 A line of bird sculptures by Mark Chatterley. His work focuses on the intersection between life and decay.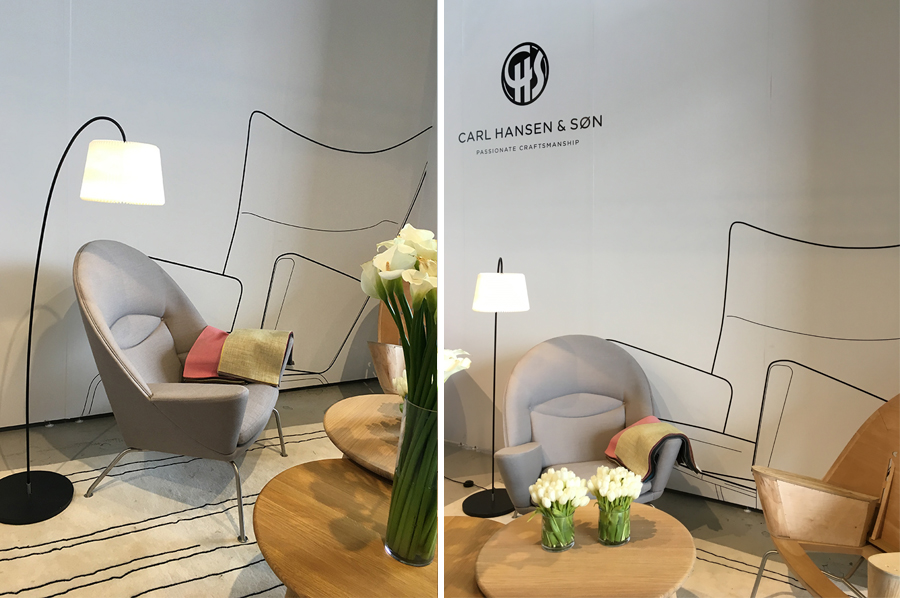 Modern, minimalist furniture by Carl Hansen & Son.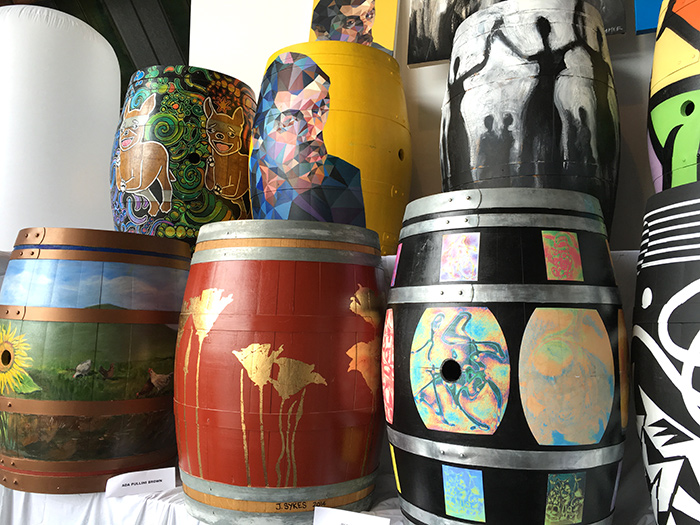 Colorful barrels by Botart International, an art exhibition of local and international artists who are invited to present their personal artistic styles on freestanding wooden wine barrels.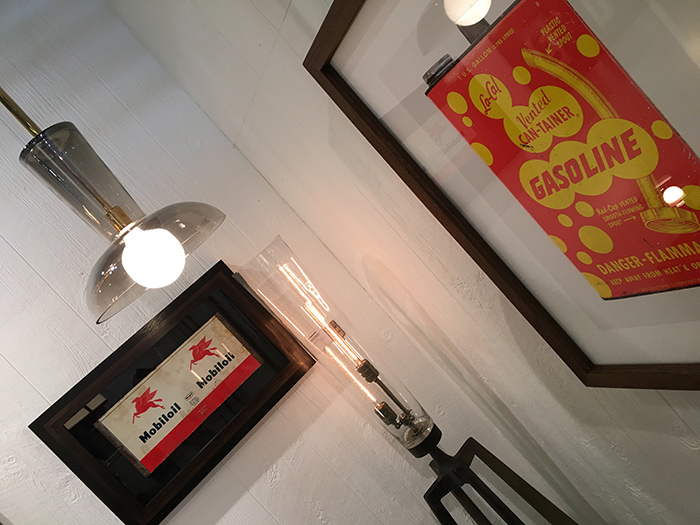 Vintage-inspired art by JP Greenwood.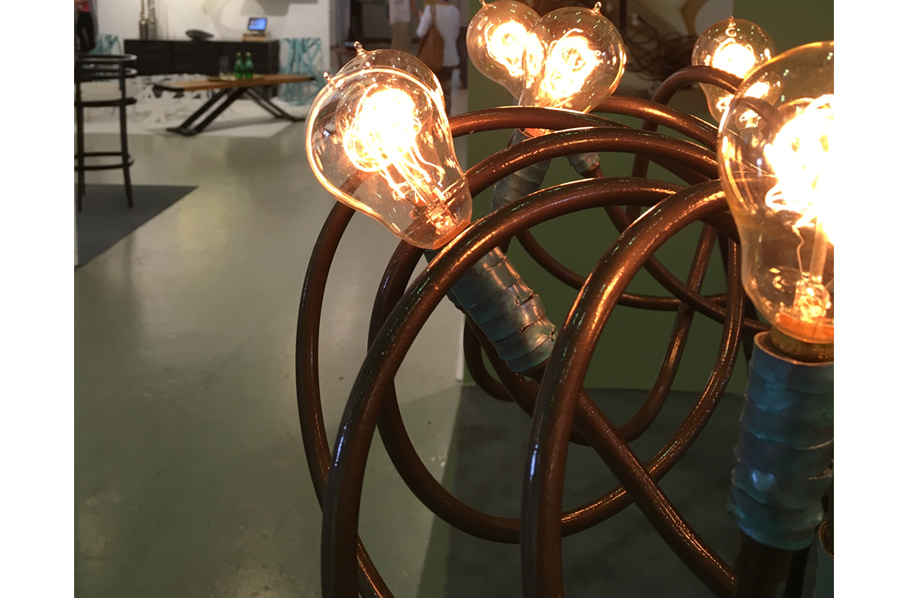 A tabletop lightsculpture by Timothy J. Ferrie.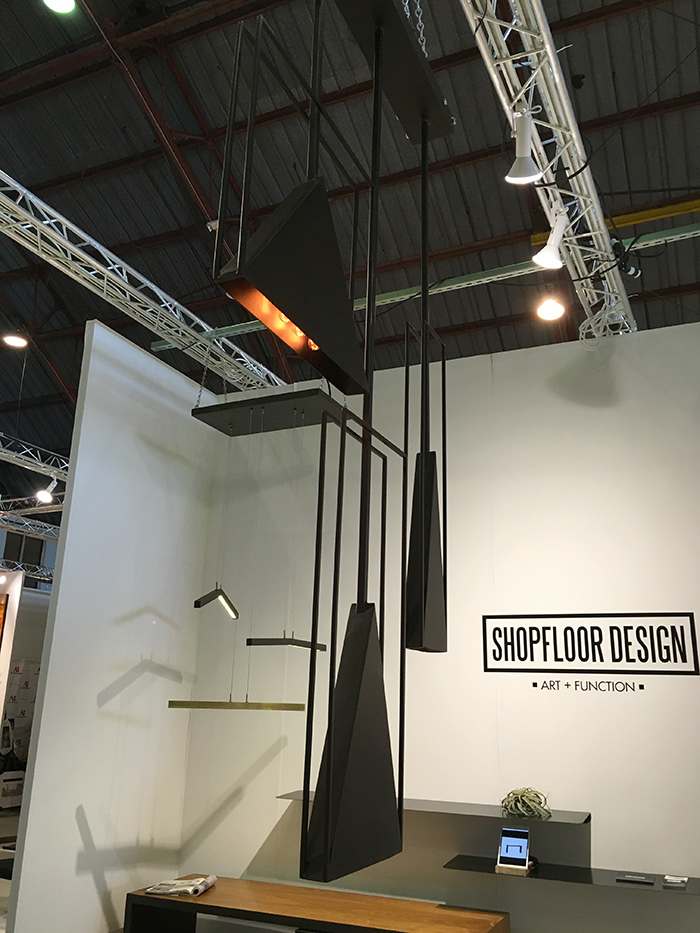 Narrow hanging light fixtures by Shopfloor Design, which focuses on custom metalwork.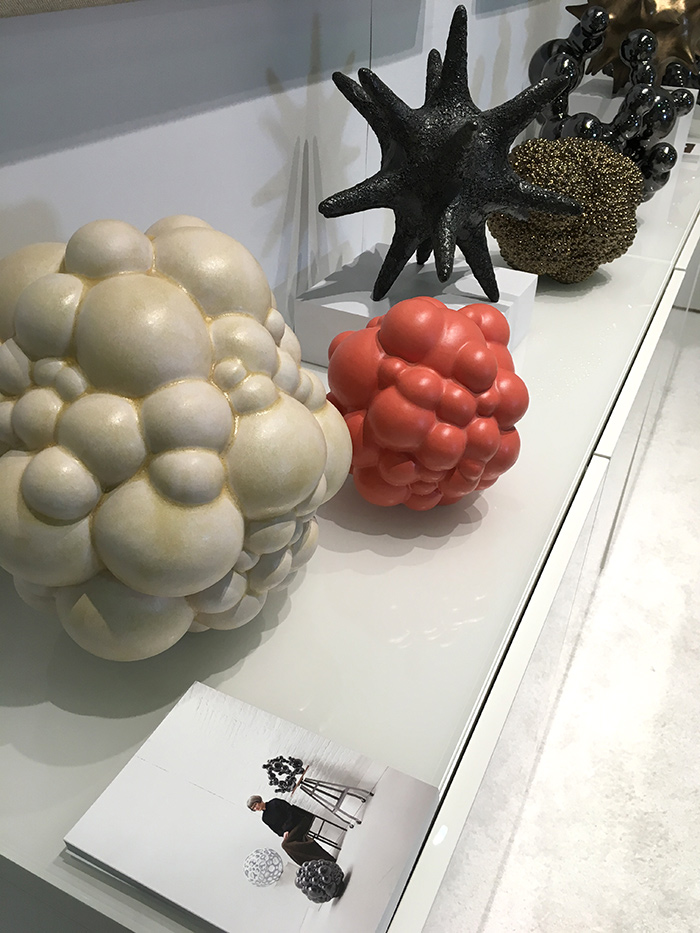 Sculptures by Pamela Sunday.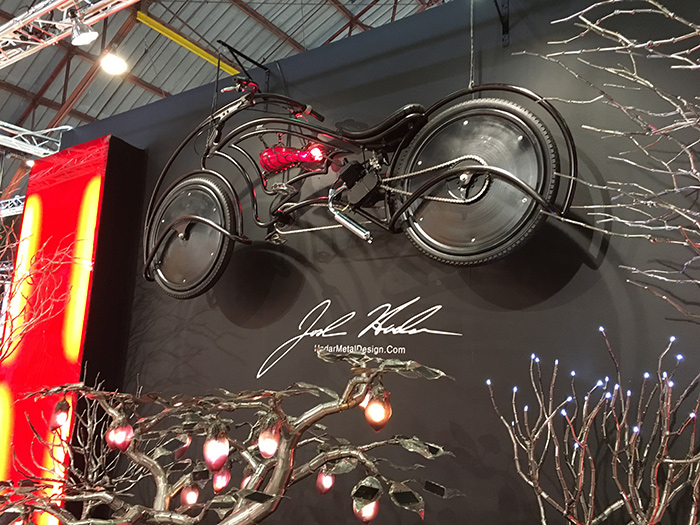 A metal motorcycle sculpture by Josh Hadar from Hadar Metal Design.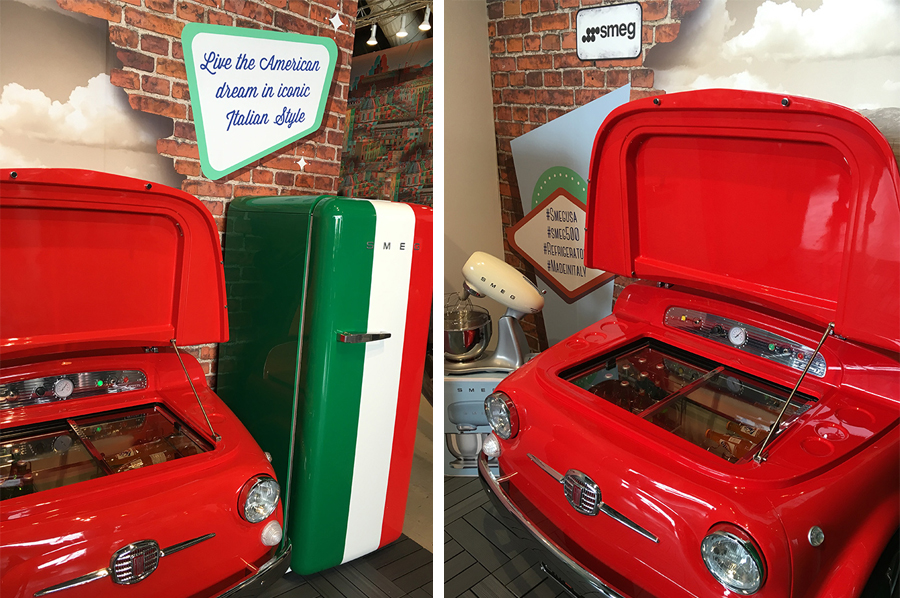 A car-shaped refrigerator from SMEG, an Italian home appliance manufacturer.
Overall, the WestEdge Design Fair was a fantastic place to get inspired by the latest contemporary art and design. We are already looking forward to going back next year!