VOLA. It's not just a faucet; it's a piece of design history. Possibly the most imitated faucet design on the market today, the VOLA designed by Arne Jacobsen has become a classic design symbol. Today, more than 40 years later, the iconic design is still chosen by young architects for their new buildings. Here's a look at VOLA's fascinating design evolution and legacy.
In 1961, after winning a competition for his design of the National Bank of Denmark, Danish architect/designer Arne Jacobsen was contacted by Verner Overgaard, owner of VOLA A/S, a well established Danish company founded in 1873. Overgaard proposed a new type of wall-mounted mixer tap that left only the handles and spout exposed but hid all the mechanical parts of the mixer. Although this was an entirely new concept, Jacobsen thought he could develop the product with his functional design approach.
In 1968, the first VOLA mixer was created by Jacobsen and Overgaard for the National Bank of Denmark. As a result, VOLA one-handle wall-mounted mixers and table-mounted taps were put into production. The following year, VOLA was awarded the Danish Design Centre's ID Prize for good industrial design. Several other design awards and international recognition soon followed, with VOLA being selected for exhibitions in architectural and design centers around the world.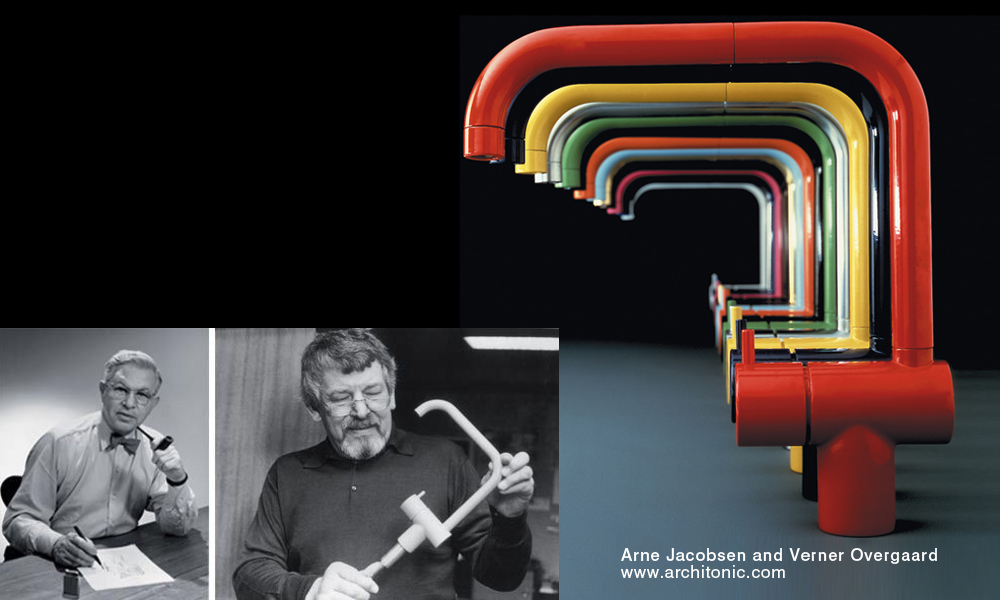 When Jacobsen passed away in 1971, Teit Weylandt, one of his former assistants (who later worked at the design department of Aarhus Arkitekterne A/S, one of the largest architectural firms in Denmark) along with VOLA Director Carsten Overgaard continued to introduce new products in the VOLA range, keeping the original design and functionality principles intact but establishing VOLA as an international brand.
In 1989, ceramic disc technology replaced rubber sealing, and in 1996, the modular system was revised and a new built-in system was developed. In 2000, table-mounted electronic taps and mixers were developed with sensor eyes small enough to to leave the original design unchanged. The following year, the first stainless steel products were manufactured. In 2003, the VOLA HV1E received a Good Design Award from the Chicago Athenatheum Museum of Architecture and Design, an award which would later be given to other designs in the VOLA line.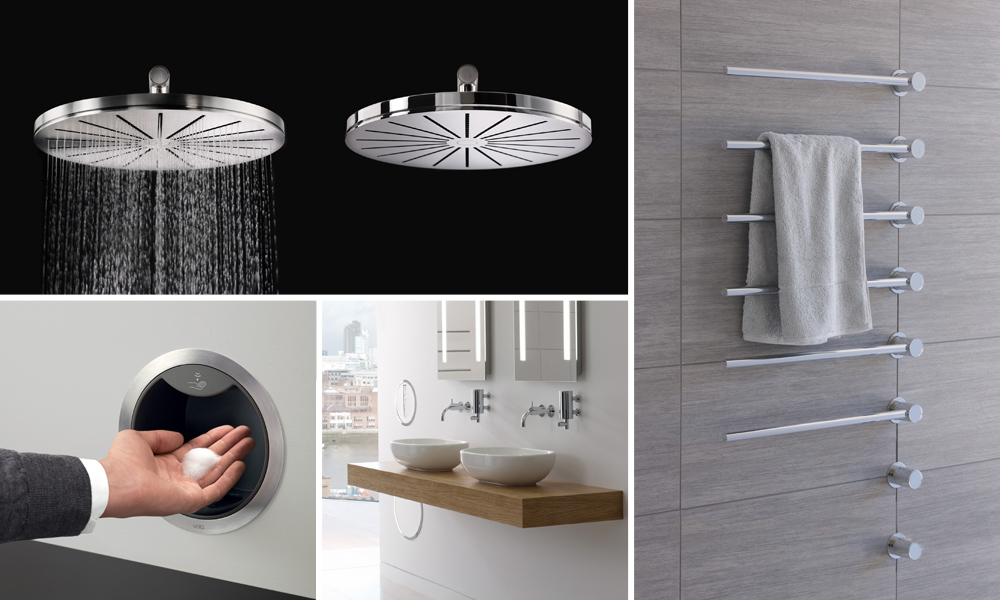 In 2008, the VOLA Academy launched, expanding the VOLA line to include wall-mounted electronic taps and mixers as well as high performance ceiling and wall-mounted showerheads. Designs also branched out to include floor-mounted mixers, free-standing mixers, free-standing showers and towel warmers. The VOLA Round Series of built-in waste and paper tissue holders became a complete range of waste bins, which was supplemented with a hands-free soap dispenser. In 2013, VOLA introduced the VOLA round shower.
VOLA continues to produce products to the highest possible standards. Mixers, taps and accessories are made from solid brass and gun metal with a few components in stainless steel, while all valve housings are made using dezincification resistant brass. In addition, VOLA taps and mixers are still produced in Denmark, as they have been for more than 40 years. VOLA is an enduring testament to the timelessness of exceptional design – and Arne Jacobsen's unique vision.
Source: www.vola.com