They call Palm Beach "The Best of Everything." And with miles of sand and surf, it never disappoints. Delight in the tropical beauty of Florida's island haven with the best in everything Palm Beach – the styles that will transport you to the summer days and sun-kissed beaches of one of the country's most architecturally inspiring ocean oases. So slip on your sandals, grab your shades and bring paradise home. (Drinks with tiny umbrellas optional.)
Hastings Bath & Tile Ovo Silk Tub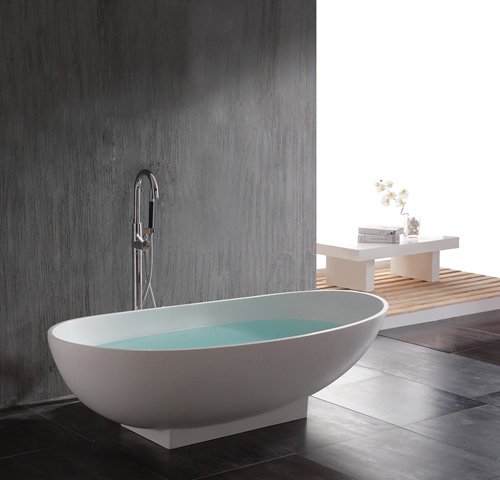 A bright white finish and a hint of deco make Hastings' Ovo Silk Tub the perfect Palm Beach centerpiece for the bath. Its unique oval shape gives the basin an ergonomic elegance, and its silky smooth finish cradles with a light hand. Durable as any porcelain tub but without the volume, Ovo infuses the bath with the luxury of a summer spa year-round.
Laufen Palomba Floor Standing Menhir Vessel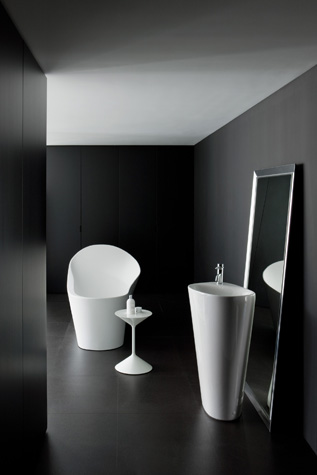 From the soothing contours of the ocean come the soft ripples of Laufen's Palomba Menhir vessel. The floor-standing ceramic washbasin's beautiful curves are reminiscent of a tide-swept rock that organically morphs the towers into the basin surface. Distinguished by a clean white finish, Menhir (which means "tall stone" in Breton) makes any bath feel a mere stone's throw from the surf.
GRAFF® Aqua-Sense Shower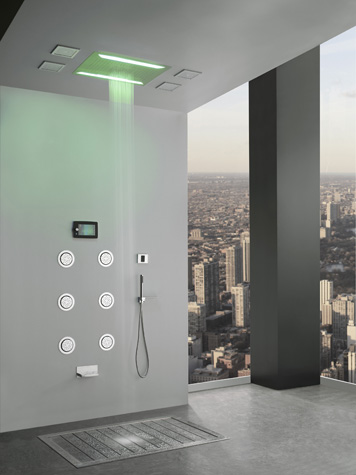 What better way to end a day in the sun than with the beauty and brilliance of GRAFF®'s Aqua-Sense shower. Providing a full sensory, modern shower experience, it combines GRAFF's structural innovation with distinct customization. From the ceiling-mounted showerhead (with RGB LED color-changing lights), to the USB port for portable MP3 connection, there's nothing like Aqua-Sense.
Hudson Valley Lighting® Brookfield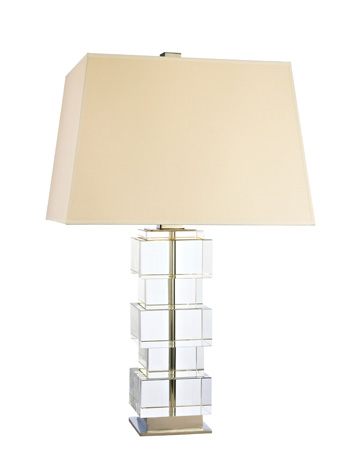 Crowned by a pitch-perfect ivory shade and supported by a staggered column of gilded crystal, it's hard to picture Husdon Valley Lighting®'s Brookfield originating anywhere but a Palm Beach oceanside resort. Handsome metal accents (available in aged brass or polished nickel) complement the fine-cut crystal squares and the crisp eco paper shade, creating an illusion of a soft beach breeze.
THG® Oceania Tub Filler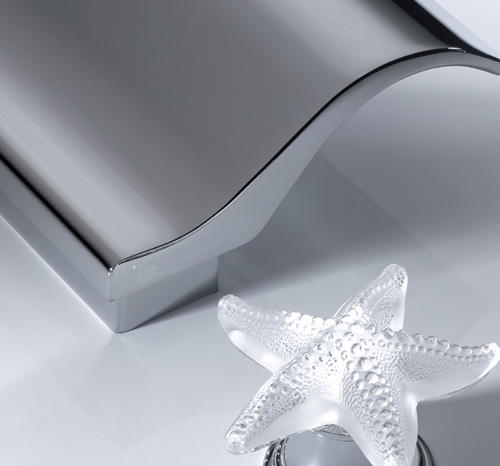 A waterfall on a beach? It's a mirage only THG® can bring to life, with Oceania. The sea-inspired waterfall bath fixture merges the beauty of cascading water with the fauna of the ocean. A wave-like arched spout perfectly balances the starfish Cristal de Lalique handles finished in clear satin crystal. Soft shapes, stunning style and lovely hints of paradise make Oceania ideal for any beach-inspired bath.