Stylish waterfall showers are becoming more and more popular in the luxury home, and the new JACLO AQUA DUETTO Shower head is one of the nicest we've seen this year. This bath fixture is enough to design a whole bathroom around as it brings you multiple options for bathing. The AQUA DUETTO can produce either a waterfall shower which is a steady, stream of water, or a rain shower setting. Each of these settings is controlled by flipping the position of the shower head. While the horizontal flat spout produces the rain shower, when you flip the spout down a steady stream simulates the soothing waterfall.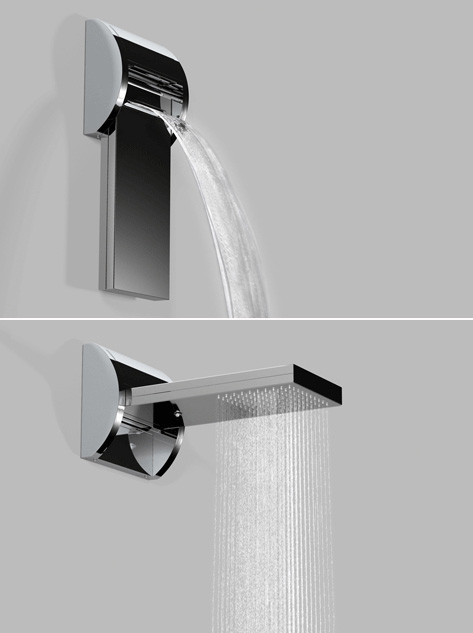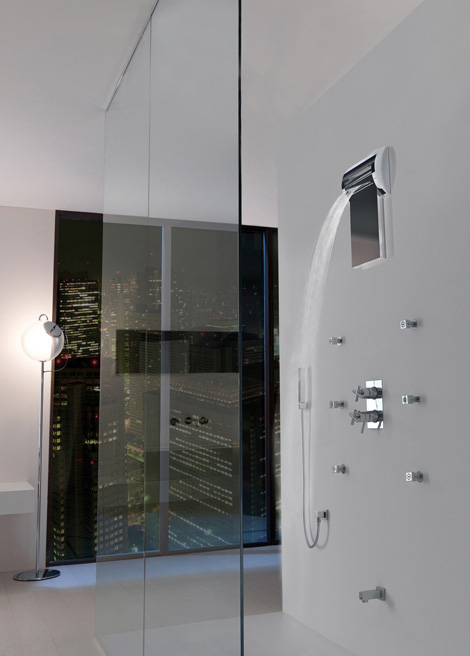 Another nice, yet more simple design is the Lacava Waterfall Showerhead which is part of the Lacava Waterblade bathroom collection. This waterfall shower head has a more plain design than the AQUA DUETTO, but it is also priced accordingly at $875 for the chrome or $905 for the brushed nickle. This shower head is also stationary, so when you mount it, this will be the only setting you will have.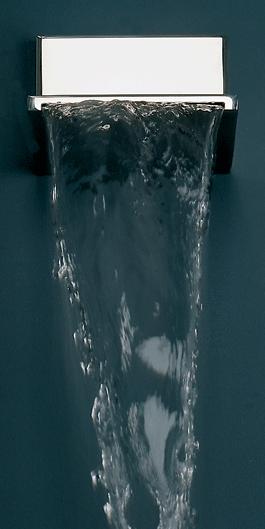 The Hansa2Day is another waterfall shower that we really love. This waterfall shower is actually a hand shower that is perfect for a large soaking tub. This is a very innovative product, and its design is very appealing when installed in a complimentary setting. This shower head also can either produce a rainshower or waterfall shower sensation as the second image below shows.