On February 7th the yearly pinnacle of American tradition and sporting lore, the Super Bowl, will find its way to Santa Clara's Levi's Stadium. Largely utilitarian, NFL stadiums have typically fail to bound beyond a heaping oval of cement and steel, usually more reminiscent of a military complex than a beautifully designed destination for entertainment. Levi's Stadium defies these subconsciously ancient expectations with its modern design and smart, eco-friendly components. In addition to Levi's, we decided to pick out some of our our favorite American stadiums that have set an exemplary expectation for future design.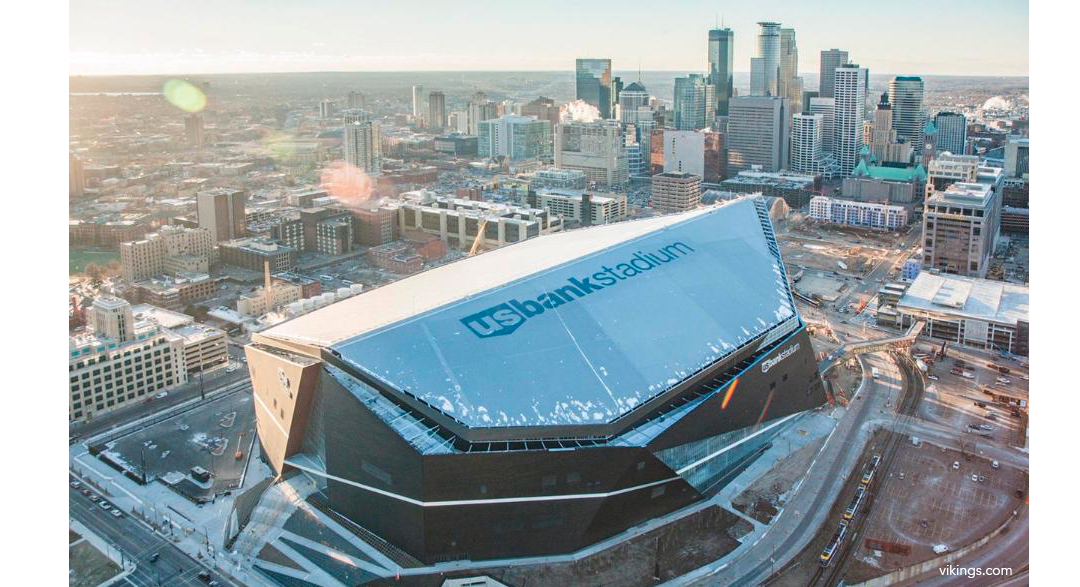 U.S. Bank Stadium
In addition to the stunning modern design on display, every detail of U.S. Bank Stadium has a purpose that we would never think of. According to HKS Architects, the firm behind the blueprint of the stadium, its "angular roof is designed to shed snow, with a steeper roof plane on the north of the building than on the south, which receives more sun." The steepest point of the stadium faces west which offers a view of Downtown Minneapolis, connecting fans and the game with their home city.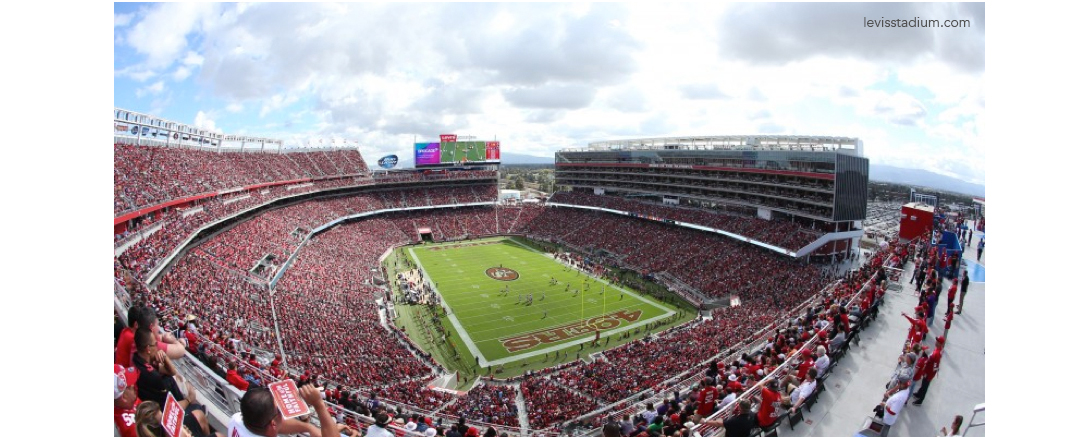 Levi's Stadium
Located in California's Silicon Valley, it is no surprise that Levi's Stadium is arguably the most technologically sophisticated stadium to date. Its WiFi software is 30 times faster than any other pro stadium, giving 60,000 fans full access to smartphone connectability. Also, the stadium will soon utilize over 20,000-square-feet of solar panels, generating enough power throughout the year to offset the power consumed during home games.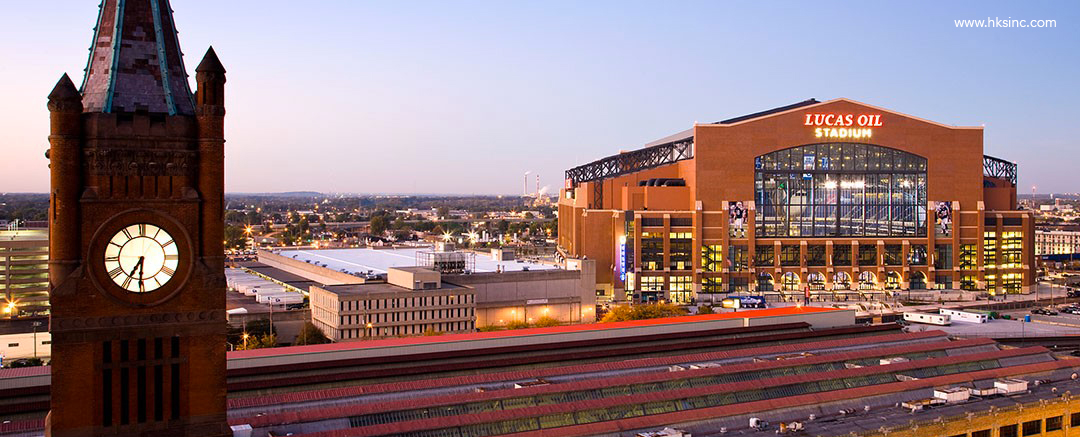 Lucas Oil
HKS Architects, the same firm that designed U.S. Bank Stadium at the top of our list, set out to create a stadium that perfectly embodied the state of Indianapolis. In doing so, they created a structure with an exterior made out of iconic brick, steel and glass, largely representative of the historic basketball culture in Indiana.

AT&T Stadium
For the colossal undertaking of AT&T Stadium, HKS Architects was challenged to meet Jerry Jones' and the state of Texas' lofty expectations. Surpassing any other football stadium in luxurious amenities, the Dallas Cowboys' home features over 3,000 Sony LCD displays around the venue in addition to the once record-breaking video board that amasses 25,000-square-feet of video display at an incredible 1080p resolution.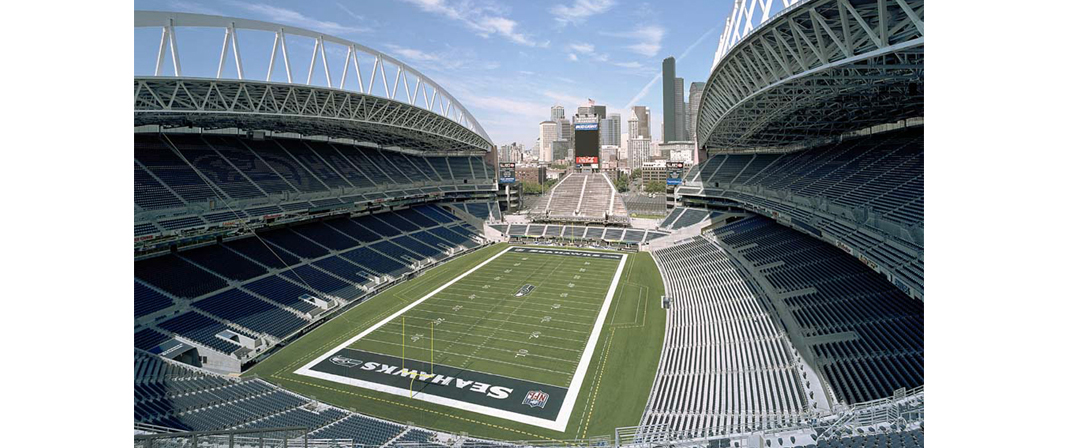 CenturyLink Field
Home to the Seattle Sounders and Seattle Seahawks, CenturyLink Field was a first of its kind with its winged roof panel. It spans 720 ft and covers 70% of the seating and was specifically designed to reflect noise back onto the field. Talk about smart design! Recently, the local Seattle DBOM (design, build, operate and maintain) firm Mckinstry spearheaded the Defend Your Turf movement – an initiative to make Century Link Field more eco-friendly and sustainable.
American football stadiums have evidently surmounted their past for prosaic design, and the future only withholds more innovation. In our next Stadium Series piece, check out our favorite European designed stadiums!