What do you get the person who has everything? This question can stump even the savviest of shoppers, particularly around the holidays. The answer becomes even more challenging when the recipient has specific, luxury tastes – such as the car collector. With shows like Jerry Seinfeld's "Comedians in Cars Getting Coffee" shedding light on this unique hobby, car collecting has become more visible than ever – and is rapidly expanding. Recently $422.5 million in collector cars were sold in auctions across Pebble Beach, (link: http://fortune.com/2014/08/24/the-collector-car-market-where-is-the-ceiling/) and the trend shows little signs of stopping.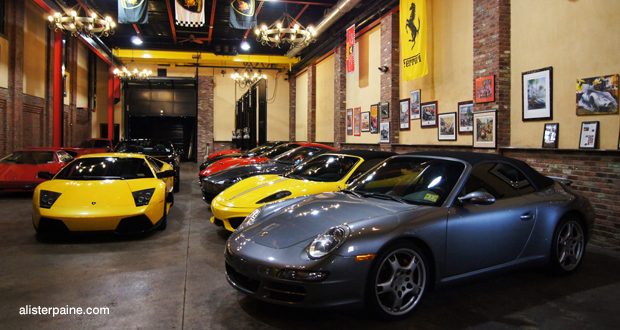 To keep their collections in pristine condition, more collectors are transforming their garages from utilitarian storage spaces into stylish retreats. Tricked out "man caves" and luxurious garages provide the perfect place to indulge in one's hobby and the perfect backdrop for rows of shiny cars. For the collector, it goes beyond the obsession; it's a lifestyle. There is nothing more exciting than being able to drive his or her favorite automobile or dream racecar on the track. Even more thrilling is being able to go out on the best race courses in the world. But how can you encapsulate this experience in one gift?
We've found the solution. Designed and hand constructed in Los Angeles, California, CXC Simulations engineers and manufactures state-of-the art driving simulators that can provide these experiences without ever leaving one's home – and add to designing the ultimate home entertainment room or man cave. CXC simulators go way beyond the video game to provide the most realistic racing experience possible. Drivers have the ability to take their dream racecar on the track and feel it firsthand. Users can even go online and race against other drivers across the world in real time.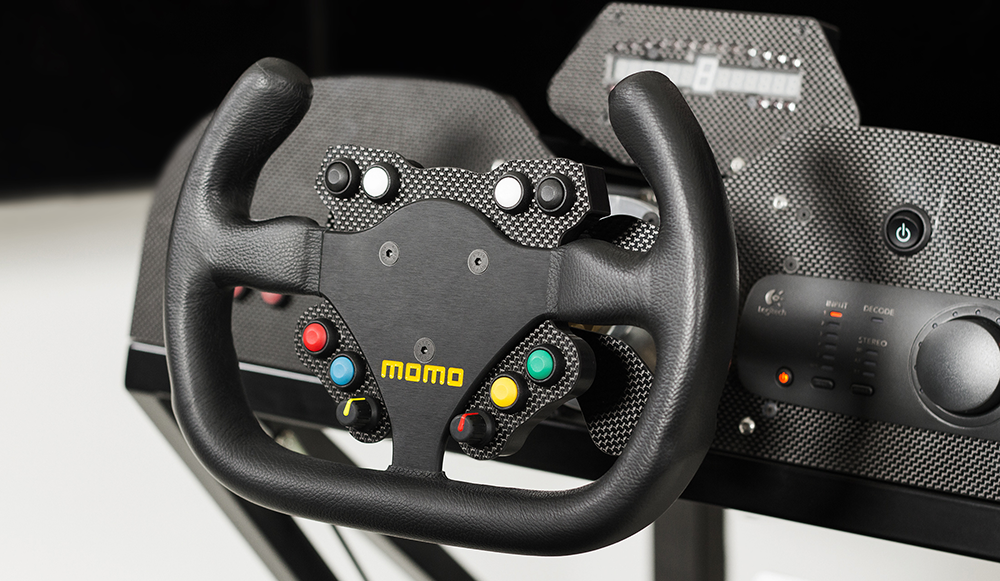 The avid car collector or owner of high-performance exotics with an obsession for speed may never take the risk of driving his or her autos out on a racetrack. It could be dangerous, damaging or impossible. The CXC simulators' attention to detail and workmanship are equal to that of the finest automobiles in the world. Aerospace materials such as laser-cut steel, billet aluminum, carbon fiber and titanium are used alongside high-performance components like racecar seating, steering wheels and switches – together with the refined craftsmanship of Italian leather upholstery, accent stitching and stainless steel hardware. CXC also delivers a full level of customization and personalization – including the option to transform the equipment into a flight simulator in minutes.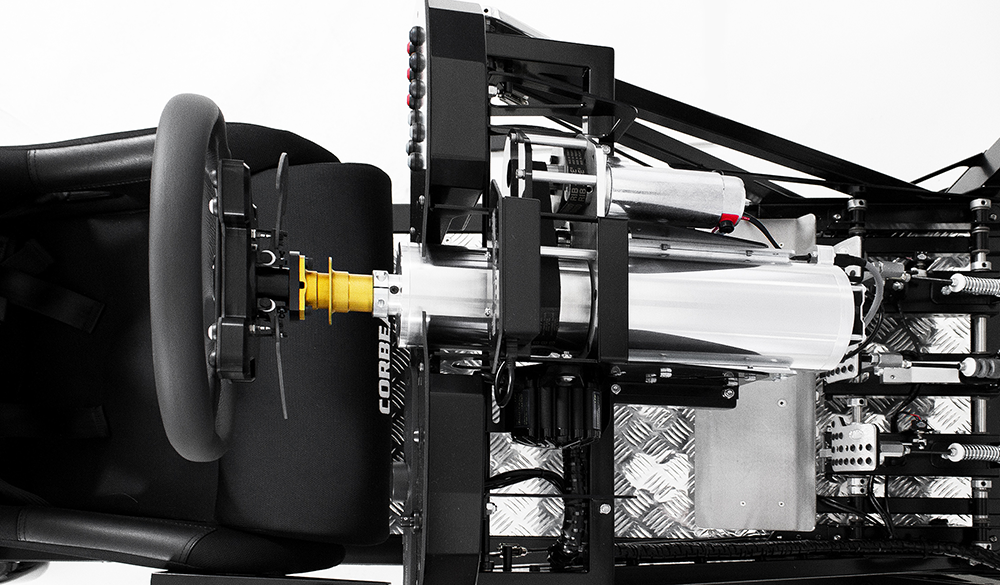 CXC is a must-have for any man cave, game room or entertainment space. From hobbyist to passionate fan, it's never been easier to experience this technology. From the low mass motion system to high quality audio and video, with CXC you can put "the person who has everything" truly in the driver's seat.