This past weekend was intense for much of the design industry as leaders in modern furnishings, fixtures, materials, and lifestyle products flocked to the seventh annual Dwell on Design expo in Los Angeles. Over three days, exhibitors displayed the best and newest of their product collections and visitors were able to participate in demonstrations, seminars, and networking events. There were so many innovative brands and products at the expo than we could even get to, but here's a selection of some products and exhibits we found particularly interesting:
At the Loll Designs booth, visitors lounged in the latest outdoor furniture while Loll representatives explained their use of recycled materials and handed out plastic chip samples. All of their furniture is made entirely with used high density polyethylene, a hard plastic common in cutting boards, playground equipment, food containers, and countless other uses. Here is a 'fun' fact that we learned: every one pound of Loll furniture is equal to approximately eight milk jugs and every year the company diverts millions of pounds of plastic that would otherwise go to landfills. Now that's recycling!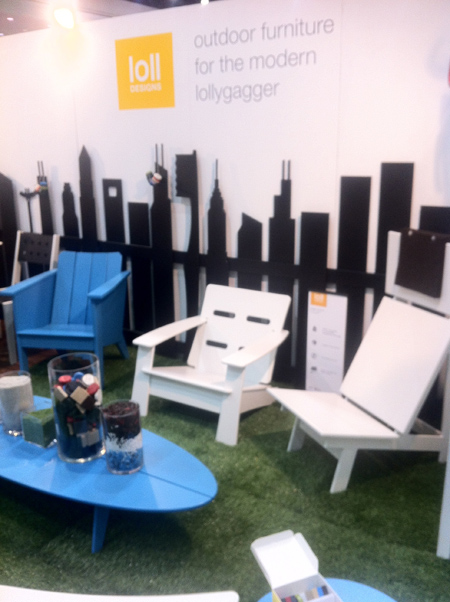 The GRAFF Faucets booth was busy with visitors clustered around high-tech showers and sleek faucets. The mirror-mounted Luna's sculpture-like form attracted many visitors who admired it for the dramatic crescent shape. The Ametis collection of fixtures, designed by Swiss designer Davide Oppizzi through his design agency DCube, was also popular at the show. The Ametis faucets drew praise from attendees, particularly the black and LED-integrated version. The faucet has built-in LED lights that indicate water temperature and can be toggled between two flow rates (how cool is that?) The Aqua-Sense shower garnered lots of interest for its array of technological features. Ametis shower users are able to directly upload video and music files to be played on the waterproof screen and speakers as well as to set chromotherapy mood lighting, water orientation and temperature. Responding to increasingly tech-savvy consumer demand, GRAFF is perhaps the leader of luxurious smart showers.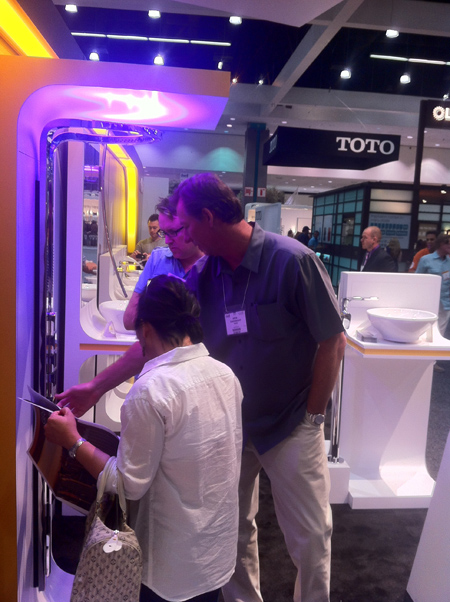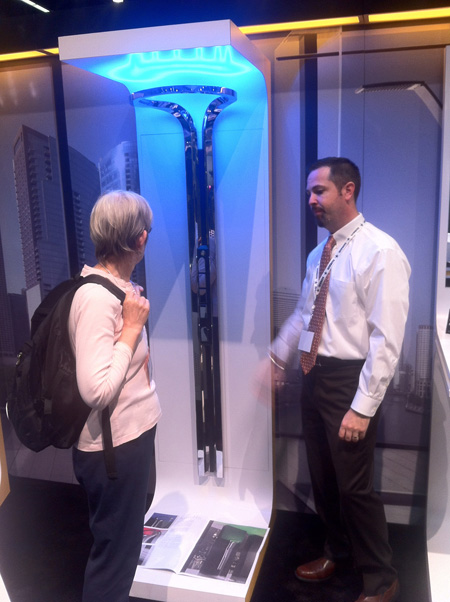 Josh Herman Ceramics displayed some unusual vessels and sculptures formed from clay and finished in volcanic glaze that we were told took ten years to perfect. The San Diego-based artist has been inspired by his experience with Hakomi Therapy, a psychotherapy method that combines East with West under the principles of mindfulness, nonviolence, unity, organicity, and mind-body integration. Herman also gains much of his design inspiration from modern and mid-century design, culminating in unusual modern pieces.


Native Trails attracted to its booth visitors who were interested to see and learn more about the advancements and uses of bamboo in the bath setting and of their increasingly popular copper products. On display at the booth was the full Renewal collection of mirrors and vanities made from woven strand bamboo certified as sustainable by the Forest Stewardship Council (the FSC is a very well-respected organization). Bamboo has boomed in recent years as consumers, homebuilders, and designers are drawn to its durability, sustainability, availability, and appearance. Consumers are used to seeing bamboo hardwood floors but this major expansion of the material into the bathroom is a significant affirmation of bamboo as a furniture material that we can expect to see in the bathroom. Long live bamboo!
Many visitors were elated to see that Airstream, maker of iconic stainless steel luxury trailers, once again exhibited at Dwell on Design with a demonstration trailer that kept a line of curious visitors waiting for a tour inside. Outside the trailer were several patio heaters created by niche design company Kindle Living which has successfully and cleverly combined the function of heat lamps with the form of modern indoor lamps. Their line of products have earned the company customers from homeowners to major hotels and restaurants who seek to heat and light their patio areas without sacrificing design. What a great combination Airstream and Kindle Living made – I have a hankering to buy an Airstream and travel around the country now!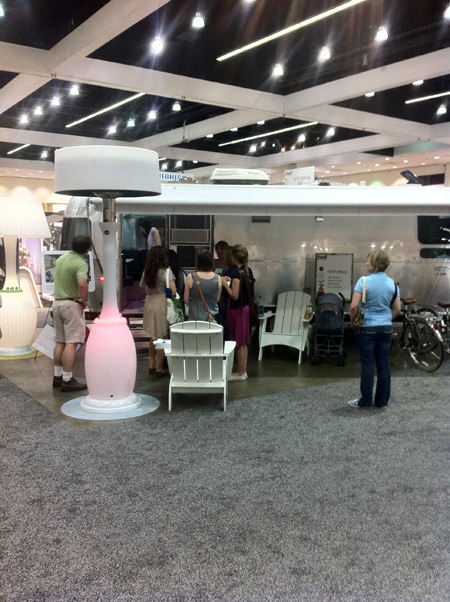 See something you liked at Dwell on Design? Tweet us @Styleture or post to our page at Facebook.com/Styleture.