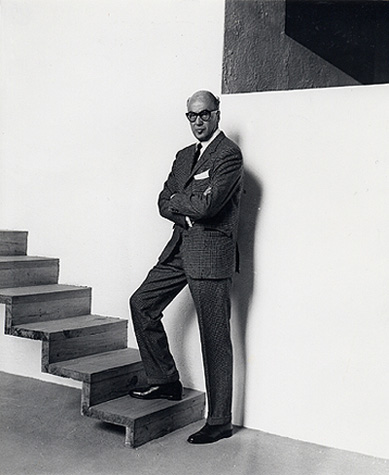 Luis Barragan
Many who are familiar with Luis Barragan will know him for his striking work as one of Mexico's most famous and revolutionary architects. His buildings and landscapes are notable for their minimalist-inspired flat surfaces and clean lines, bright colors, beautiful use of light, and water features. While traveling in Europe, he attended Le Corbusier lectures and befriended landscape architect Ferdinand Bac, sparking his fascination with landscape design. He once proclaimed "I don't divide architecture, landscape and gardening; to me they are one."
Cuadra San Cristóbal is the stables of an equestrian-oriented rural development designed by Barragan who had a deep appreciation for horses. Pools such as the one pictured are designed and intentioned for horses to wade in to drink, and the stable buildings are bright pink. Barragan is said to have been heavily influenced by his family's ranch in Jalisco where rain storms, red clay earth, and the natural landscape were inspirations to his work as an architect and are apparent in much of his work. At a time when many modernist architects were erecting slabs of concrete, he committed to natural wood and stone materials.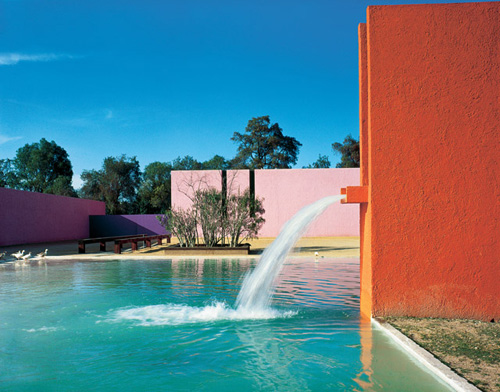 Cuadra San Cristóbal
Barragan was a religious man who, in his 1980 Pritzker Price acceptance speech, credited spirituality with the great masterpieces of the world. The Tlapan Chapel project involved the restoration of an existing covenant and construction of a new chapel, for which Barragan donated his professional services and helped to finance. He designed the chapel from top to bottom, down to every detail with the utmost care, and sought to relate light and color with human destiny.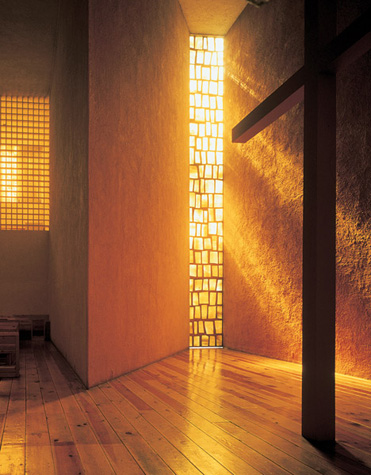 Tlapan Chapel
In 1943, Barragan built himself a house and studio in Mexico City which is now a World Heritage Site that serves as a museum that touts his accomplishments that have shaped modern Mexican architecture. The unassuming and colorless exterior is in sharp contrast to the colorful and dramatically lit rooms inside; he wanted to keep the building nondescript and consistent with the street.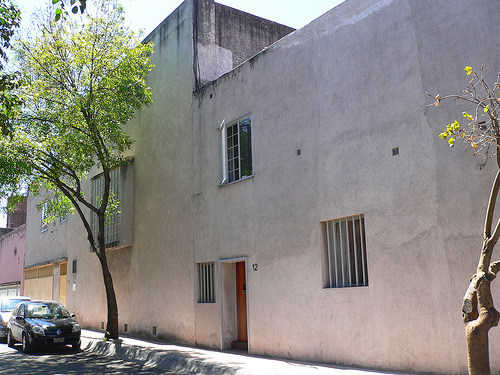 Luis Barragan's House in Mexico City
He told visitors that the building's design reflected his sense of nostalgia and comfort, and that at the time it was a rejection of trendy French-inspired design. The home is notable for it's light-filled rooms that look onto gardens and for its other cooler and darker rooms which Barragan believed gave a sense of tranquility.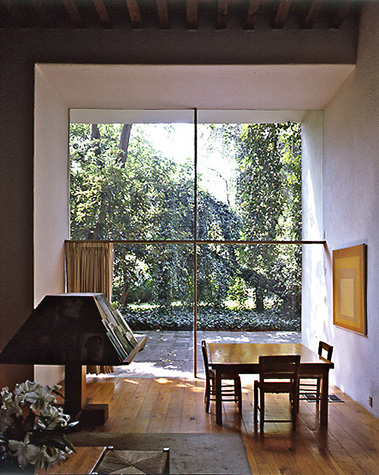 Inside Luis Barragan's House
Torres de Satélite was designed and built in 1958 for the newly developing city of Ciudad Satélite outside of Mexico City by collaboration between Barragan, painter Jesus Reyes Ferreira, and sculptor Marias Goeritz. The local government has recently pushed for the monument to be recognized as a UNESCO World Heritage Site.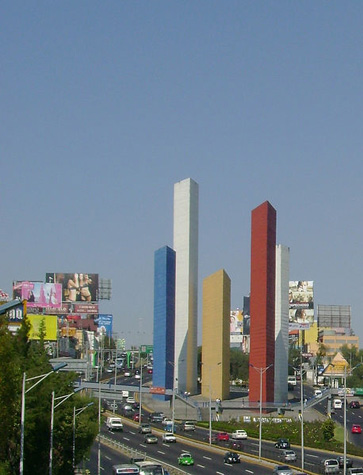 Torres de Satélite, Mexico City