Space constraints can be the biggest challenge architects and designers face – in any room – but bathrooms in particular. When moving walls aren't an option, making do in tight quarters is where design rubber meets the road. However, homeowners and designers need not fear the challenges of space issues because manufacturers have got that particular design flaw covered. In fact, they don't want designers to get hung up on the problem at all. Wall mounted fixtures solve a multitude of problems and with these products — they look good doing it. Done and done.
LAUFEN – PALOMBA Wall Hung Vanity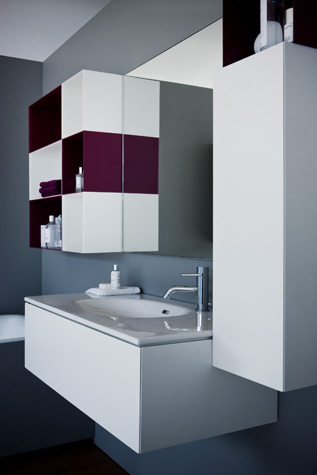 Since 2005, interior designers and husband and wife team Ludovica+Roberto PALOMBA have been creating this core product collection for LAUFEN.  The PALOMBA Collection features a suite of bathroom products including furniture in a Macassar and light oak finish. In producing this design, the designers took their cues from the sea and believe that part of the collection has the "fingerprint of nature." The vanities in the collection are available in multiple configurations to meet the space requirements of just about any bathroom.
Caroma® – Invisi Series Wall Hung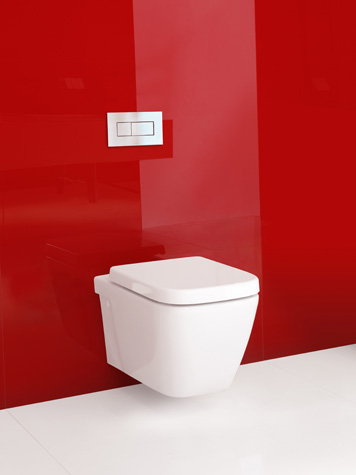 The Invisi™ Series II wall-hung toilets hover above the floor, only visibly attaching to a wall. Plumbing is hidden inside the wall to create a more spacious and luxurious look for bathrooms. With the tank flush-valve and trap designed to work as one optimized system, all Invisi™ Series II suites flush with less water without impacting performance. They include two buttons for flushing; for an average flush volume of 1.28/0.8gpf.
THG® – Bagatelle Wall Mount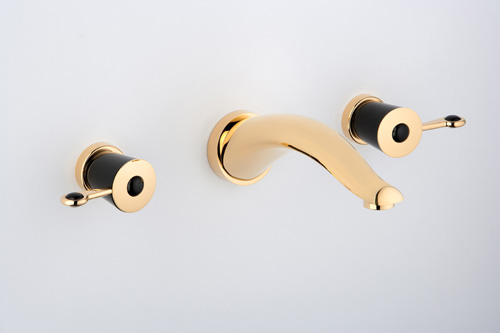 In partnership with designer Olivier Gagnère is world class luxury faucet atelier THG's tour de force, Bagatelle. Humorous, inventive and featuring crisp detailing, Bagatelle draws inspiration from an upscale parlor game, pinball. Reminiscent of elegant flippers and curvatures, Bagatelle is both opulent and minimalist but versatile enough to furnish a variety of interior styles. As with all THG® collections, Bagatelle is available as a full bath suite—tub filler, shower set, single or double lavatory tap—and seems well-suited for residential or hospitality use.
Hastings Tile & Bath H10 Oval Basin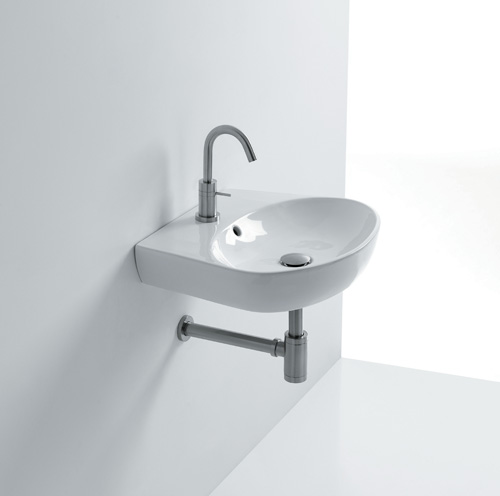 Of course if your bath or powder room requires the lightest touch with the smallest basin, you could do no better than Hastings sweet H10 Oval. A mere 19 5/8″ it gives a larger appearance because of its gentle curves. Fireclay ceramic ensures durability.
Stone Forest 2Tone (Wall Mounted Sink)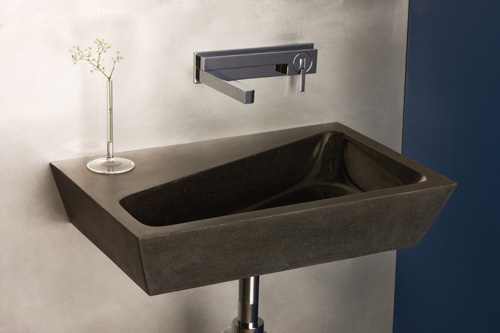 The new 2Tone wall mount sink derives its name from the two finishes that adorn the black granite. The polished interior basin contrasts with the honed top and sides of the sink. An accompanying faucet can be wall or deck mounted. The sink also includes the stainless steel wall bracket.