In our travels we find all kinds of funky furniture designs, and lately many stylish chair designs. Here are just a few of our favorites, which we've seen recently:
This i b pop chair is not only unique and chic, but sustainable too as it is made from 98% recycled materials to form a single sheet of recyclable plastic. It is made without the use of adhesives or glues, and it is perfect for indoor or outdoor use. The chair is made by

Blue Marmalade Ltd

and available for purchase on numerous UK retail websites.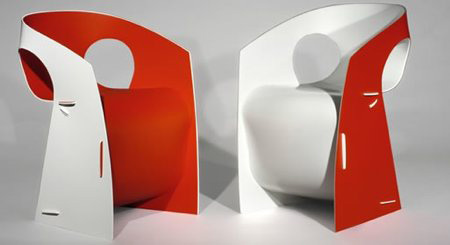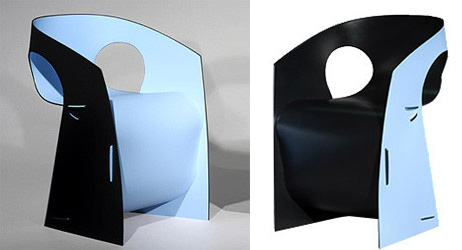 When we recently did a piece on interesting lighting designs, we came across Designer

Fredrik Farg

's work  (

Lighting That Takes On New Angles – Fredrik Farg Designer

). In addition to his interesting lighting prototype, one of his chairs was of extreme interest to us.

Fashion and clothing play a roll in many of his designs, as is the case with the appropriately titled COAT Chair. The Coat is a collection of "slow fashion" furniture, which deals with maintaining a legacy with gradual changes and was inspired by classic menswear such as the structure of the dressed suit, tailored jackets, and shirts. It

includes details such as cufflinks that despite their age still show a style that is current today. The furniture is made with plane pressed polyester that folds around the body to embrace you when you are seated.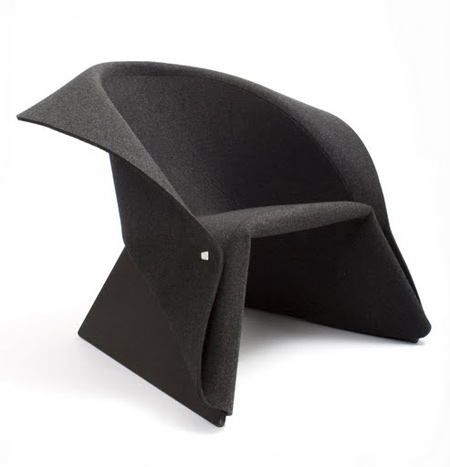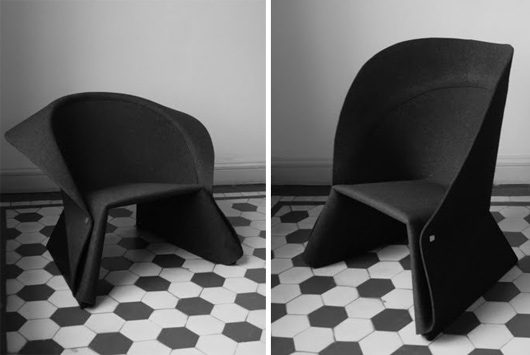 The Flux chair is a new portable design by

Flux

. They've taken a chair that is easily folded, and made the whole act of folding it into a work of art (see video below). When we first saw this chair we not only loved its design, but we also loved its practicality. Imagine bringing this chair to an outdoor event such as a concert, festival or movie in the park.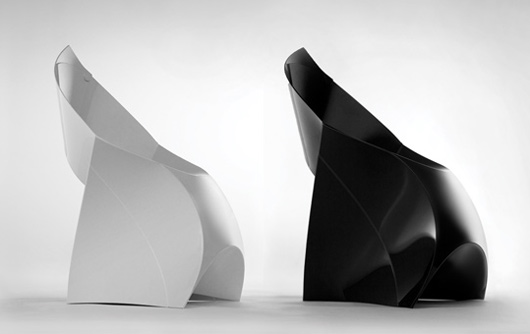 Our last funky chair design for this post brings us back to another one of our

favorite designers Philippe Starck

. His

Ring Chair

is a new design that we see as being as timeless as his

Louis Ghost Chair

. This chair was designed by Philippe Starck and  Eugeni Quitllet, and is made from a polypropylene base with a  transparent polycarbonate back.  Also for indoor and outdoor use, this chair also matches one of the dining tables that was produced by the Driade furniture company.