Green Furnishings Abound at the Washington D.C.- based Founding Farmers Restaurant
Founding Farmers is the first LEED Gold-designed and Certified Green Restaurant to open in the United States Capital, located just two blocks from the White House. This restaurant gives new meaning to eco-friendly eating with sustainable agriculture at the heart of its menu to its environmentally-conscious building design and operational standards. Founding Farmers was developed by VSAG (Vucurevich Simons Advisory Group) and a collective of American Family Farmers. The restaurant serves fresh, farm-to-table American food and features 8,500 square feet of soaring space with seating for 250.
Washington, DC firm CORE architecture + design created an innovative design with LEED requirements. The restaurant's booths are covered in a chemical-free Maharam cotton print and are made from recycled steel, the bathroom countertops are made of PaperStone, and reclaimed barn woods are used for the post and beams. Other LEED criteria include increased ventilation, energy-efficient power and low-VOC paints. Even the lighting is green. Puffy cloud pendants called the Nuvola by Studio Italia Design are equipped with compact fluorescent bulbs, while plenty of day lighting also lowers the energy bill.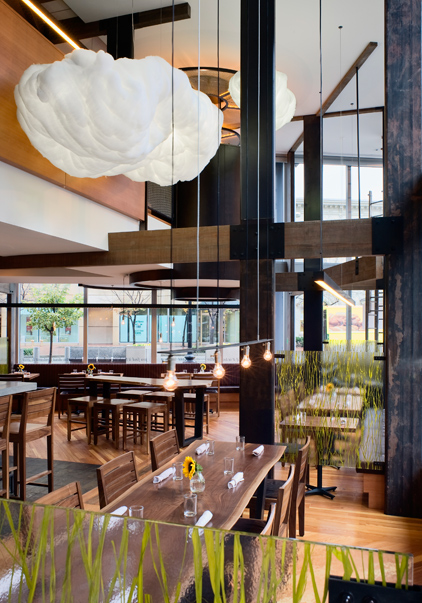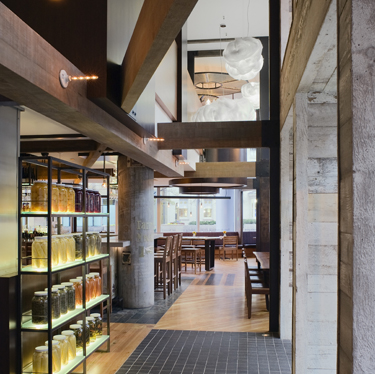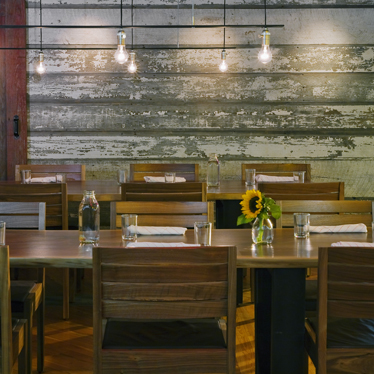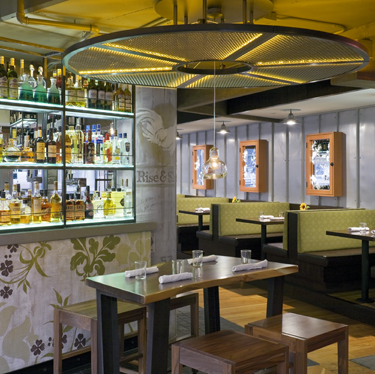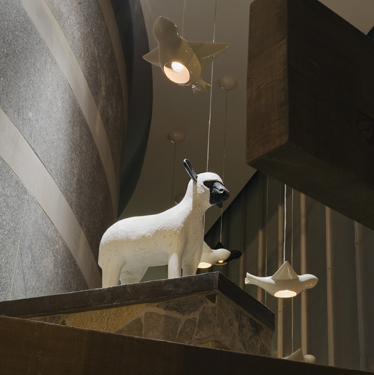 Find more Founding Farmers pictures on CORE's Website.
Find more Studio Italia Design lighting pictures at SID-USA.com